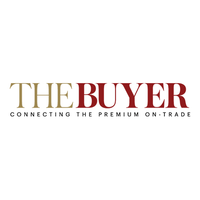 Deborah Brenner on Driving Diversity with Women of the Vine & Spirits
By Richard Siddle
November 16 2021 - "We are all united by our stories and change can only happen when we are aware of the efforts of others and see women in leadership roles." Those are the words of Deborah Brenner, who has more than lived up to this pledge with the work she has done founding Women of the Vine & Spirits which has gone on to become a global platform and networking organisation to promote and drive better diversity and inclusion in the wine, beer and spirits industry. Here she explains how a book she wrote 15 years ago championing greater diversity and inclusion is just as relevant and important today.
Deborah Brenner urges everyone in the global wine and drinks industry to first celebrate the steps being taken to drive better diversity and inclusion in the sectors, but to learn from our successes and go so much further through platforms such as Women of the Vine & Spirits.
How did you get into the drinks industry?
After spending 20 years in the male-dominated television and film technology industry I decided to transition to pursue my passion, which was working in the wine industry. I caught the wine bug immediately; I was fascinated by the pace, beauty, craftsmanship and artfulness of the industry, and especially intrigued by how many people are involved before a bottle gets on someone's table.
Unfortunately, I was quickly struck by the reality that, like the television and film tech industry, the beverage alcohol industry was overwhelmingly white male dominated. While there some women involved in key aspects of the industry, their stories and legacies were significantly under-represented.
This was my initial introduction to the wine world, and the inspiration for my book. I was compelled to tell the stories and highlight the achievements of the many women paving the way. This is when I first began authoring Women of the Vine: Inside the World of Women Who Make, Taste and Enjoy Wine in 2006. It was also exciting to see the industry take note of the power behind highlighting women when Wine Spectator named the book a Critical Read in 2007.
I am so excited to be celebrating 15 years since the book's publication, and 15 years of advocating for diversity, equity and inclusion in the industry.
Congratulations on the 15th year anniversary. Can you explain what the book was about and why you wrote it at the time? What impact did it have?
I cannot believe it has been 15 years since the book was first published. Reflecting on my journey, I am so honoured to have been able to connect with so many amazing women trailblazers in the industry. The book was really the inspiration and starting place for Women of the Vine & Spirits, even though I didn't realise it at the time. With a goal of securing the legacies of women in the industry, my book highlights 20 women and their affinity for the world of wine, including their wine tips, pairings and expertise.
Each chapter highlights a different woman, their relationship to wine, the industry at large, and their passion for their craft. As someone who came from outside the industry, I was really struck by the creativity of winemaking. The book uplifts their stories, highlights their differences, and celebrates them as icons of the world of wine. As I never could have guessed, publishing this book only further invigorated me to work towards creating more equity and visibility in the industry, especially for women in such a male dominated field.
Today we celebrate 15 years since the book was published, as well as 15 years of advocating for diversity, equity and inclusion in the industry. The impact of creating a vast network has been so inspiring, and I look forward to continuing our efforts as a powerful collective of companies and individuals at Women of the Vine & Spirits.
What has happened since you wrote the book?
Through the process of writing the book and championing these incredible women, I became inspired to enter the wine business myself, releasing wine from a first-of-its-kind collective of seven artisan women winemakers from Napa, Sonoma and Paso Robles. For the following seven years, I learned the business inside and out. Ultimately, I could not foster women in the industry the way I had hoped, which led me to dissolve the wine brand and return to the drawing board.
During this time, I quickly realised there was a void in the alcohol beverage industry that needed to be filled: to facilitate change we needed a collective voice to advocate for diversity and women's initiatives across all industry sectors and engage with senior leadership; both men and women, willing to support our movement.
A year later, in March 2015, I organised the Inaugural Women of the Vine & Spirits Global Symposium, bringing women and male allies together to focus on actions the alcohol beverage industry could make to change the status quo. It was a sold-out success. The attendees eagerly supported the opportunity to connect through a global network and seek ways to accelerate their business and professional development. This forum allowed for collaboration across all industry sectors and inspired attendees to do business with like-minded women and men. It was clear to me that to make a positive impact on the alcohol beverage industry, women needed a voice year-round, and Women of the Vine & Spirits was launched.
Membership to the organisation opened in September 2015. What started off as a one-off event and grass roots movement quickly expanded into a global organisation with corporate and individual members connected across the globe. Women of the Vine & Spirits has become a catalyst for creating a positive impact in the beverage alcohol industry by giving women worldwide a platform and a voice to thrive.
Tell me a little more about Women of the Vine & Spirits. For those that don't know the organisation can you explain what you do?
Women of the Vine & Spirits (WOTVS) is an all-encompassing global membership organisation, dedicated to boldly pushing the wine, beer and spirits industry toward a more diverse, equitable and inclusive era that supports business development and innovation, empowering all to thrive. We offer individual memberships, for interested individuals in the field, as well as corporate memberships, engaging companies, and their employees at an elevated level.
We are committed to having relevant, timely and courageous conversations, coupled with year-round educational programs to support our initiatives and focus our efforts on diversity, equity and inclusion (DE&I) and business development and innovation (BD&I). We welcome all to the conversation, with a deep understanding that we can all be change-makers by prioritising intersectionality, collective awareness and allyship. We work across all three tiers of the industry, with representation across industry sectors and across the globe.
You are essentially trying to do and provide a platform now for what your book first did 15 years ago?
Absolutely. We are all united by our stories and change can only happen when we are aware of the efforts of others and see women in leadership roles. So, profiling 20 women 15 years ago and inspiring those readers has now become a membership community of over 8,000 women and men where we spotlight leaders like in our C-Suite, and foster collaboration and education year-round through networking, mentorship, ongoing initiatives and trainings. Our community is working every day to achieve change across the beverage alcohol industry. We not only provide the women in our industry with a platform to mentor one another, ask questions, share best practices, and empower one another, but we also fundamentally believe that we need our male allies. Women of the Vine & Spirits actively engages the men in our industry, understanding we cannot achieve gender equity without allies and support from those in current positions of leadership.
How do you think conditions and the culture has changed for women working in the wine industry in the last 15 years?
I am very grateful that diversity, equity and inclusion is now at the forefront of our attention in many ways as a society. For companies small and large, DE&I has become a business imperative. However, we need more initiatives to help with implementation and long-term success. We need more education and engagement. We need to talk about economic inclusion as part of DE&I and make sure money is getting into the hands of women. That is how we can change the world.
We know that true equality cannot be achieved overnight, for example, data shows that in corporate America at current rates, it will take over 100 years to reach gender equality in the C-Suites. But we don't have that kind of time. We are seeing surges in racial hate crimes, and violence and harassment. During the COVID-19 pandemic, more women exited the workforce than we've seen in decades. These are major setbacks, and we need to work together to change the face of the industry and provide a safe, empowering and inclusive work environment where all can succeed.
At Women of the Vine & Spirits, we work as a catalyst for change to help prioritise and support DE&I initiatives across the beverage alcohol supply chain.
Where do you think the wine, beer and spirits industry still needs to do more in terms of helping and supporting women?
I am eager to help foster a better industry for all to thrive and succeed with a focus on DE&I and BD&I. We have already witnessed so many improvements and changes industry-wide, but we have a long way to go. Just this past year, the beverage alcohol industry has been experiencing its MeToo Movement, with many individuals coming forward disclosing incidents of ongoing harassment and sexual violence. Because of the three-tier system, our industry has such a unique power dynamic in place.
I feel strongly that we need to work together as an industry to create a collective commitment to pushing forward education and creating a safer, more equitable workplace for all. While sexual violence and harassment happens to people of all genders, women and transgender individuals are disproportionately targeted.
This has been a huge area of focus for Women of the Vine & Spirits this year, as we have partnered with DISCUS to provide ongoing and free Sexual Misconduct Prevention & Response Training with RAINN, the nation's largest anti-sexual violence organisation. These trainings are 90-minutes and are open to anyone in the industry. You can learn more about this initiative here.
Can you explain some of the steps you are taking to promote diversity, equity and inclusion?
DE&I means giving a voice to those who have historically been disempowered or silenced. It's acknowledging privilege and structures of power and intervening and speaking out against injustice. It's creating a workplace and industry free of harm, where all feel comfortable to share their unique perspectives and thrive and succeed.
DE&I also means success for business. I strongly believe that not only is DE&I the right thing for companies and our world, but it makes good business sense. DE&I leads to BD&I because the more diversity we have in leadership and among decision makers, the more we look like our consumers and understand what our consumers want. This is something we emphasise at Women of the Vine & Spirits and work to instill and inspire in our members. It's the right thing and it's good for the bottom line.
Check out some of our recent key initiatives:
You also have scholarship opportunities – how does that work?
To further foster education and career pathing, the Women of the Vine & Spirits Foundation 501(c)3 was launched in 2017. Just this past month, we awarded 59 deserving candidates, totaling $159,000 awarded in scholarships this year. Here's a link to this year's recipients.
The WOTVS Foundation provides scholarships for the purpose of helping individuals advance their careers in food, wine, spirits, beer, and hospitality industries through education, leadership, and professional development. Education, personal development, and business development are essential means of empowering and advancing women with the knowledge, skills, and self-confidence necessary to thrive in the alcohol beverage industry.
In response to COVID-19, WOTVS Foundation launched the Foundation Assistance Program (FAP). Recognising that those in the restaurant and hospitality industry were disproportionately impacted by the closure of businesses, this assistance program is completely free, and provides 24/hour confidential legal, mental health, and resource support to anyone who applies. You can learn more and enroll here.
How can someone get involved in your community?
We welcome all companies looking to grow their DE&I initiatives. WOTVS corporate members share best practices to push forward DE&I and BD&I, with an interest in collaborating with other members on initiatives and programs, promoting their services and products to our membership, and increasing their visibility as advocates for empowering women in alcohol beverage.
If this is of interest you can reach out directly to our Vice President of Corporate Membership and Engagement: elizabeth@womenofthevine.com.
Corporate Membership options extends access to all employees of the corporate member company to also help foster skills tied to business development and creative and innovation within the industry. We are a welcoming community with an open membership. We invite anyone to the conversation. You can learn more about our membership benefits and opportunities here.
Is it only open to US entries?
We are a global membership organszation open across borders. We are grateful to have representation across dozens of countries, and our live chats and webinars are recorded so they can be accessed across time zones. We welcome anyone to join our global network, regardless of location.
Are you thinking of updating the book and sharing women's experiences now?
I would love to sit down and write again, but for now, I have so much work still to do and so many exciting initiatives at Women of the Vine & Spirits that will be game-changers in our industry that are keeping me really busy. However, to celebrate this 15-year milestone, I reached back out to the women in the book for an update on their life now to find out how they are today and where they are now.
I am happy to say, I re-connected with Stephanie Browne, Marketta Fourmeaux, Gina Gallo, Stephanie Gallo, Lee Miyamura, Kimberlee Nichols, Michele Ostrove, Leslie Sbrocco, and Signe Zoller and am sharing their updated stories on our website. Additionally, we are also honored to celebrate the life of Milla Handley, who sadly passed away in 2020.
What big initiatives do you have planned for the future?
Women of the Vine & Spirits will be announcing upcoming programs and initiatives during our Global CONNECT! with our members and our Raise Your Glass for Equality Toast open to the public on March 8, 2022.
But first, in the coming weeks, WOTVS will be launching a game-changing program for buyers, wholesalers, supplier diversity, socially conscious consumers and media to easily source brands that are women-owned, women-led, and women-made.
Most of all we urge everyone in the sector to use their voice to champion change. If you are in a leadership position, use it to speak out in support of underrepresented communities. Listen and learn from the experiences of others and be willing to challenge the status quo.
To learn more, visit www.womenofthevine.com or contact info@womenofthevine.com
---