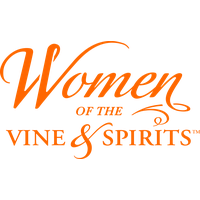 Record Sell-Out for Women of the Vine & Spirits Global Symposium
Fourth annual conference registers 750 participants in a record-breaking seven hours
January 24, 2018 (New York, NY) – Women of the Vine & Spirits® (womenofthevine.com) opened and closed registration to its annual Global Symposium in just seven hours to a max capacity of 750 attendees, breaking last year's record of a sell-out in 24 hours. The Symposium, the largest gathering of women in the alcohol beverage industry, takes place March 12-14, 2018 at the Meritage Resort & Spa in Napa, California.
This is the fourth year of sell-out symposiums for Women of the Vine & Spirits, the leading women's organization dedicated to the empowerment and advancement of women in the alcohol beverage industry. Because of its powerful and insightful content, lineup of industry notables, abundance of take home value, and high-quality networking opportunities, tickets were highly coveted for the enthusiastically sought-after, global symposium.
"It is incredible to see the overwhelming demand and need from women in the industry for this type of forum and we are proud to offer our members an opportunity to learn from leaders in the industry, network with influential professionals, and be empowered alongside a community of like- minded women and men each year in Napa," said Women of the Vine & Spirits Founder and CEO, Deborah Brenner.
Headlining the Global Symposium is Gretchen Carlson, one of the nation's most successful and recognized news anchors and a tireless advocate for workplace equality and the empowerment of women. Carlson has been named one of TIME magazine's 100 most influential people in the world for 2017. Carlson will speak on topics from her new book, Be Fierce: Stop Harassment and Take Your Power Back. Her book gives a voice to women around the world who have been silenced by harassment and intimidation, inspiring them to reclaim their power against injustice.
"This is the year for women, and Women of the Vine & Spirits is proud to be a leader in this movement of change and empowerment in our industry as it ripples across the country and across all industries," said Brenner.
Attendees to the Global Symposium will also hear from some of the alcohol beverage industry's most sought-after motivators, entrepreneurs, and experts from across the globe, including Annette Alvarez-Peters, Asst. Vice President/GMM - Beverage Alcohol, Costco; Barbara Banke, Chairman & Proprietor, Jackson Family Wines; Sarah Bettman, Talent Development Manager, Diversity and Inclusion, Constellation Brands; Nicole Brassard-Jordan, Division Director, Marketing, Merchandising and Warehousing, New Hampshire Liquor Commission; Laura Catena, Managing Director, Bodega Catena Zapata and Founder, Catena Institute of Wine; Ashley Joy Ceraolo, Senior Vice President, Marketing & Beverage, California Pizza Kitchen; Gwen Chappell, Director of Strategic Sourcing, Global Procurement, MGM Resorts International; Rick Gillis, President, Young's Market Company; Kelly Hendriksen, Senior Manager Brand Development, Ruth's Hospitality Group Inc.; Jan Jones Blackhurst, Executive Vice President of Public Policy & Corporate Responsibility, Caesars Entertainment; Tracy Redmond, Bar & Beverage Senior Manager, Applebee's Services, Inc.; Barkley J. Stuart, Executive Vice President, Director, Government Affairs, Southern Glazer's Wine & Spirits; Jennifer Jo Wiseman, Vice President of Consumer and Product Insights & Development, E. & J. Gallo Winery and many more. For a full list of speakers, visit womenofthevine.com/globalsymposium
Sessions will include multiple perspectives from across the alcohol beverage industry and beyond, and will cover such diverse topics as unconscious bias, success strategies, how to combat sexual harassment, the art of negotiation, de-mystifying control states, maximizing consumer data and insights, gender parity, marketing spirits to women, building a successful women's initiative program, mentorship, creating authentic brands, on and off premise sales strategies, and how to leverage gender diversity.
"Women of the Vine & Spirits is the first organization in the US that has been able to garner support from throughout the US and abroad to elevate women's careers within the industry," said Dr. Laura Catena, Managing Director, Bodega Catena Zapata and Founder, Catena Institute of Wine. "It is the organization's inclusive nature - to both men and women - that has made it in a short time, a center for open discussion about women's issues and experiences."
Event organizers increased seating after the second annual symposium sold out in 2016, and now after a repeated sell-out at venue capacity, event organizers are eagerly looking for ways to increase attendance without sacrificing the attendee experience for the Fifth Annual Women of the Vine & Spirits Global Symposium in 2019.
Women of the Vine & Spirits Corporate Members include Founding Member, Southern Glazer's Wine & Spirits and Diamond Members: Bronco Wine Company; Caesars Entertainment; Constellation Brands; E. & J. Gallo Winery; Moët Hennessy USA; and Ste. Michelle Wine Estates. For a full list of Corporate Members including those at the Platinum, Gold, Silver, Bronze and Associate level, visit the Corporate Members tab at womenofthevine.com.
To become an individual member of Women of the Vine & Spirits, please visit womenofthevine.com. For those interested in Corporate Membership opportunities, please email
info@womenofthevine.com or call 888.750.1863. Men in the industry are encouraged to join. We understand the importance of bridging the connections between men and women in order to open more doors and opportunities for women in the industry.
About Women of the Vine & Spirits®
Women of the Vine & Spirits is the world's leading membership organization dedicated to the empowerment and advancement of women in the alcohol beverage industry, fostering gender diversity and talent development across the industry at large. Guided by an advisory board of top executives in the alcohol beverage industry, Women of the Vine & Spirits offers extensive education, advocacy, training, mentorship, networking and steadfast support for women at every position in the field, particularly through the annual Women of the Vine & Spirits Global Symposium, March 12-14, 2018 in Napa, California. For more information, please visit womenofthevine.com
---