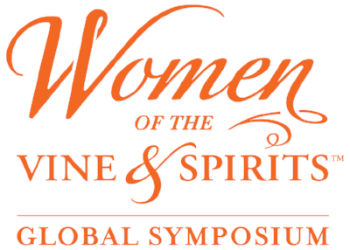 Save the Date! March 11-13, 2019
Fifth Annual Women of the Vine & Spirits Global Symposium
Experience the most enthusiastically sought-after, first-class symposium in the industry. Because of its powerful and insightful content, lineup of industry notables, abundance of take-home value and high-quality networking opportunities tickets are highly coveted and sell out fast.
Voices of Women of the Vine & Spirits
View the Fourth Annual Global Symposium Program Guide below
The Fourth Annual Global Symposium sold out in just 7 hours! Breaking 2017's record of a sell out in 24 hours.
The Global Symposium is open to members only of Women of the Vine & Spirits. To join, click here.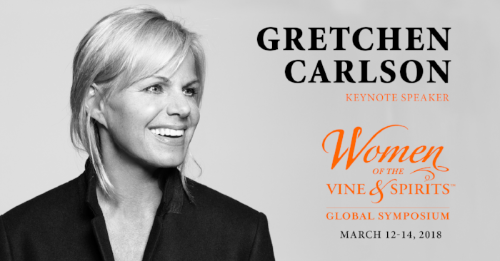 "It is incredible to see the overwhelming demand and need from women in this industry for this type of forum," said Women of the Vine & Spirits Founder and President,
Deborah Brenner. "We are proud to offer our members an opportunity to learn from leaders in the industry, network with influential professionals, and be empowered alongside a community of like-minded women and men each year in Napa."

OFFICIAL MEDIA PARTNER OF THE GLOBAL SYMPOSIUM

Founded in 1979, Wine Enthusiast Media is the world's number one source for wine accessories, storage, information, education,  events and travel, and is a driving force in the marketplace. Over the last 30 years, this multi-faceted business has thrived along with  America's ever expanding enchantment with wine. Started as a direct mail business, Wine Enthusiast has published over 300 million catalogs. Today Wine Enthusiast successfully markets via direct mail, multiple internet sites and with our business to business division, bringing Wine Enthusiast products into retail stores throughout the nation. In 1988 Wine Enthusiast Magazine was founded, bringing consumers vital information on the world of wine and hundreds of wine reviews in every issue. The magazine has grown to become the world's largest periodical devoted exclusively to wine and spirits.
FOURTH ANNUAL GLOBAL SYMPOSIUM SPONSORS

Clear Image Printing is an exceptional printer, passionate about innovative printing solutions, superior client relationships, and top-of-the-line results. We are designed to be a place where every project is highly valued, where the equipment is state-of-the-art, and where the staff is empowered to care about every detail. Clear Image Printing is a full-service printer, with a boutique heart.

Cue 1 Go Production Services, Inc. - Technical Direction and Production Management for the Live Entertainment Industry.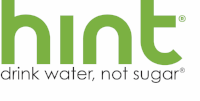 hint inc., the San Francisco-based company founded by entrepreneur Kara Goldin in 2005, is a healthy lifestyle brand known for its delicious unsweetened flavored water.  Since its launch, hint® water has helped consumers live healthy lifestyles by making water taste great without sugar or diet sweeteners. The brand has received numerous accolades, including Best Flavored Water (from Health, Men's Health, and SELF magazines). 
Flavored only with natural fruit, hint delivers refreshment without unnecessary additives – no sugar, no diet sweeteners and no preservatives. hint's water brands include the classic fruit-infused flat water; hint fizz®, a sparkling beverage that received Better Homes and Gardens' Best New Product award (2012) and the Silver Stevie award for Best New Product of the Year (2012); and hint kick®, the brand's first unsweetened caffeinated beverage.  hint water and sunscreen are produced in the USA and are available at drinkhint.com and grocery and specialty stores nationwide.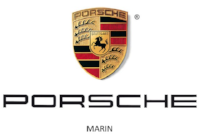 Porsche Marin. Proudly serving Porsche customers in San Francisco, Marin, San Rafael, and Northern California. We are located in the Bay Area's picturesque town of Mill Valley. We are proud of both our international and national customer base. Search our online inventory of New Porsche, Certified Pre-Owned Porsche, and all model Used Cars. Schedule Porsche Service, and order Porsche Parts and Accessories online. Ask about our competitive finance rates, view daily specials, or receive a free, no hassle, price quote. We look forward to greeting you in our Mill Valley Showroom, just north of the San Francisco Golden Gate Bridge.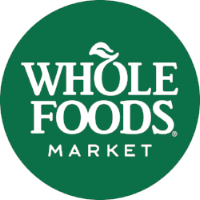 Whole Foods Market. Who are we? Well, we seek out the finest natural and organic foods available, maintain the strictest quality standards in the industry, and have an unshakeable commitment to sustainable agriculture. Add to that the excitement and fun we bring to shopping for groceries, and you start to get a sense of what we're all about. Oh yeah, we're a mission-driven company too. 

Catch up on what you missed in 2017!
Watch the Third Annual Women of the Vine & Spirits Global Symposium General Sessions HERE