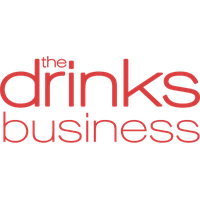 Diversity, Equality and Inclusion "Should be a Business Imperative"
By Arabella Mileham
Boosting diversity, equality and inclusivity "should be a business imperative" for the drinks industry, according to a prominent US drinks industry veteran who is driving the increase in representation within the industry – and not "charity".
March 9 2022 - Speaking at a recent digital conference hosted by the Women of the Vine and Spirits (WOTVS), Dia Simms, the former president of P Diddy's company, Combs Enterprises, and co-founder of Pronghorn, a ten-year economic impact initiative to drive diversity, inclusion and equality in the spirits industry in partnership with Diageo last year, argued that boosting diversity was not "charity".
"It's not charity, don't do it for your heart, do it for your wallet!" she argued. "If you are ignoring how much more profit you can make from diverse candidates and real women's leadership, that is actually doing a disservice to your share-holders."
Simms, who is also chief executive officer of Lebron James's independent tequila and mezcal brand, Lobos 1707, said there needed to be a cultural change within companies and this would help boost the bottom line.
The webinar highlighted a 2018 Mckinsey study that said companies with the most ethical and diverse boards are 43% more likely to see higher profits, while those with exec teams in the top quartile for gender diversity are 21% more likely to outperform the competition.
"Writing cheques and hiring interns [to boost diversity, inclusion and equality] isn't enough," Simms said. "If there wasn't a retention process in place, those new recruits would be gone within a year."
Deborah Brenner, CEO of WOTVS agreed that it was "time to accelerate the pace".
"It is not enough [to boost diversity and equality] at just the entry level, it has to be a top-down, bottom-up strategy," she argued. "Otherwise, by the time the entry-level get to the c-suite, it will be decade – but only if you can retain them."
"We've got to start hiring at the top and get more women on boards," she said.
Simms noted that to change the eco-system you need to nurture prospective candidates from minority groups and the companies that will hire them. "Because if you hire all these interns and great women, but no-one in the executive-suite looks like you, you'll go somewhere else."
As well as directly investing in black-owned new ventures, Pronghorn is working alongside potential candidates from the black and brown community and is working with two organisations to help drinks companies be more introspective in order to foster a more receptive and inclusive atmosphere.
"You can be super talented but it's not about talent – it's about resources, access and understanding the regulatory whiplash," she said. "We have to build out financial industry training and access to understanding how to manger the supply chain, your distributor, to the right marketing of what shade of blue might give you a better return on a gondola end display. So we can make it as smooth as possible, to make the industry the best it can be."
Major shift
However Melanie Gbowu, CEO of Victoria Gabriel Agency pointed out that while "there is no US industry where there is enough diversity," there had been a major shift in representation in the alcohol beverage industry over the last ten years. "When I started in the industry, you could count on one hand the women owned or minority owned brands," she said.
One of the key periods of change came in 2013-15 after more black artists and musicians became involved in establishing and marketing drinks brands – including JZ founding Ace of Spades in 2006, P Diddy signing a ground-breaking alliance with French vodka brand Cîroc in 2008, and US rap star Chris Bridges (aka Ludacris) launching his Conjure Cognac brand in 2009.
"The industry got a taste of learning how embracing other cultures and sharing wins could make a brand success," Gbowu explained. "To me, it was indicative of having that opportunity, and looking at some of the minority brands that were coming in and also diversify the marketing effort."
"The alcohol industry had to quickly address lack of diversity in the industry – I feel that recent events, the murder of George Floyd and the pandemic made all of us pause and there was a shift of focus to now – which is why we're having these conversations," she said. "There are so many resources today and outlets that have emerged highlighting minority brands and unsung heroes in the industry, who are now getting to tell their story. So the shift has taken a turn for the better in my opinion.
Simms added that it was important to keep pushing and think in an innovative way.
"Almost all big trends in the US come from underserved communities," she pointed out. "We need to not be a charity, a one-way exchange. If you want to build the future of the industry, you need a diverse industry."
For the key points from the webinar see here.
---