Event Details
Join Women of the Vine & Spirits for


a Live Chat
DE&I Roundtable with Black Owned-Brand Founders:
Turning Experience into Action
Wednesday, March 2
11AM PST / 2PM EST
*Open to the Public!*
Dia Simms
Chief Executive Officer
Lobos 1707

Abisola Abidemi
Founder
Abisola Whiskey

Melanie Gbowu
CEO
Victoria Gabriel Agency

Moderated By
Shenequa Bucknor
Client Development Coordinator
MHW
WOTVS Corporate Member MHW Ltd. will lead us in a candid conversation with black-owned brand founders about bringing Diversity, Equity and Inclusion (DE&I) beyond an elusive concept into day-to-day corporate practice and policy. MHW Ltd. Business Development Coordinator Shenequa Bucknor speaks with Chief Executive Officer of Lobos 1707 Dia Simms, and Founder of Abisola Whisky, Abisola Abidemi about industry representation, talent and recruitment, brand support and investment, cross-matrix equity and compassion, shared responsibility, and experience in the sales trade. Hear from both industry veterans and new brand founders alike on their experiences, challenges, and triumphs, while receiving actionable advice to take back to your organizations no matter your level.
Key Takeaways:
Why representation matters both within your internal teams and with your external marketing
Learn processes and initiatives to hire and nurture a diverse employee base
Develop awareness for equitable trust amongst all organizational stakeholders
Who Should Attend:
HR Professionals
Entrepreneurs
Allies
Student & University Members
Open to the Public! Invite your friends, family and colleagues!
Once you register you will receive an email with the link to access the session. If you need further assistance please Contact Olivia Campbell, Membership Coordinator, Women of the Vine & Spirits.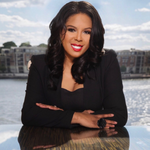 Dia Simms serves as the CEO of Lobos 1707 Tequila & Mezcal, a new independent spirits brand that launched in November 2020. Simms leads Lobos 1707 alongside Founder and Chief Creative Officer Diego Osorio with early backing by sports and cultural icon, LeBron James. Lobos 1707 Tequila & Mezcal is named after the Spanish word lobos, meaning "wolves", and dedicated to celebrating the strength of the pack.
Simms brings an impressive track record of building successful brands, combined with her entrepreneurial spirit and deep expertise in the spirits industry to Lobos 1707. In May 2021, Simms Co-Founded Pronghorn, a 10-year initiative to drive diversity, equity and inclusion in the spirits industry. Pronghorn, backed by the world's leading spirits producer, Diageo, seeks to help participants within the Black community achieve the goal of generating $2 billion in economic value in the U.S. Simms spent almost fifteen years working alongside Sean "Diddy" Combs at Combs Enterprises, starting in 2005 as his executive assistant. She grew within the company while building multiple brands and businesses under the Combs Enterprises umbrella.
In 2017, Simms was named President of Combs Enterprises, making her the first president in the company's thirty-year history other than Sean Combs himself. In her role as President, she oversaw multi-billion-dollar brands under the Combs empire, including CÎROC Ultra-Premium Vodka, Blue Flame Agency, AQUAhydrate, Bad Boy Entertainment, Sean John and Revolt TV. Of note, Simms led the transformation of CÎROC Ultra?Premium Vodka taking the previously unprofitable brand to a $2 billion retail value. Simms was listed as "One of the Most Powerful Executives in the Industry'' by Billboard in both 2017 and 2018, as well as named to the Ebony 'Power 100' list. In April of 2018 she was an honoree of the Matrix Awards from New York Women In Communications (NYWIC), as well as named to the 2018 Ad Age 'Women to Watch' list and Variety's 'Power of Women New York Impact List'.
Simms serves on the board for the Maryland organization THREAD, which provides underprivileged Baltimore?area high-school students resources to help foster their academic advancement and personal growth. She often speaks on the importance of diverse leadership and accelerated brand building. Simms graduated with a bachelor's degree in Psychology from Morgan State University. She obtained a master's degree in Management from the Florida Institute of Technology. Simms now resides in Maryland where she lives with her husband, daughter and dog.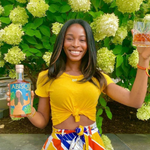 Abisola Abidemi is the owner and founder of Abisola Whiskey. Abisola Whiskey is a non-traditional whiskey that's here to celebrate the modern-day whiskey drinker. It is a product of her love for whiskey and her love for celebrating everyday achievements in life. From the bottle to the taste, the goal of this brand is to evoke joy, excitement, and celebration for everyone that sees it, tastes it, and embraces it.
As a new entrepreneur, this has been one of the greatest experiences of her life. It hasn't been easy but nothing worth having ever is. She has learned new things every single day and has had the privilege of meeting amazing people who are just as excited about my brand as she is.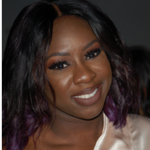 Shenequa prepares and educates new and existing beverage alcohol brands launching in the ever-changing U.S. 3-Tier system. From state-by-state regulations to supply chain fulfillment preparation to the first shipment, Shenequa is a steward of brand success. MHW Ltd. has proudly been a diverse organization from day one, putting representation into practice with both employees and clients.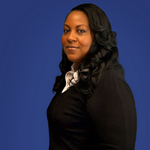 Melanie V. Gbowu is a New York-based marketing executive with over 18 years of Beverage Alcohol experience, spearheading brand launches and route to market strategies for emerging brands. After earning her BBA in Marketing from Hofstra University, Melanie started working right away in the beverage industry.
Melanie has been a trusted industry advisor, assisting over 1,500 brand launches through MHW Ltd., as the Director of Marketing & New Business Development. During her tenure, she led the marketing department since its inception, crafting services such as tradeshow activations, ancillary programs to incubate brands in test market areas, and streamlining new business development. Additionally, she worked closely with John Beaudette, MHW Ltd. Founder & CEO, on celebrity-branded integrated campaigns and advisory discussions.
Although passionate about the opportunity of the US Beverage Alcohol industry, Melanie has also worked with international trade agencies in Mexico, Ireland and Germany, traveling to educate suppliers about route to market strategies for the US. Melanie leverages her network, consumer data and industry trends blending all to create a cost-effective solution for her clients.
Today, she continues the journey of helping brands enter the US market and loves meeting entrepreneurs from around the world by providing advisory services through the Victoria Gabriel Agency.