Register Now!
Or paste this link in your browser's address bar: https://zoom.us/webinar/register/WN_4MMwLtOdQiWp0Dqohbw2Dg
Event Details
Join Women of the Vine & Spirits
and special guest, Women in Wine LDN
for the live webinar:
Perfecting the Elevator Pitch
May 31, 2018
10:00 a.m. PST / 1 p.m. EST / 6:00 p.m. GMT
Heading to our International Summit - London, June 28?
This is your opportunity to pre-network before the Summit to maximize your time on June 28!
This live webinar is open to members and non-members, International Summit - London attendees and non-attendees.
Plus! Attendees of the International Summit - London will receive the attendee list with contact information to enhance your networking opportunities!*
(*Only those who opted in to share their contact info)
Part 1 - About Women in Wine LDN
Join us for a short intro to Women in Wine LDN, how we got started and what we do for London-based women working in the wine trade. We'll talk about what we've learned and what progress we've seen and made over the Atlantic.
Part 2 - How to Develop Your Elevator Pitch
If you were trapped in an elevator with a key person you need to make contact with (a potential business partner, employer, new recruit, customer), and had only 20 seconds to introduce yourself, what would you say?
This is a slightly dramatic scenario, but what about all the times you had to make a good, quick first impression in a networking situation and didn't know quite what to tell people about yourself? A well-crafted 'elevator pitch' is the solution to this.
Women in Wine LDN presents a session on how to create a great elevator pitch. We'll provide tips, tricks and ways to practice your personal pitch, something that will be valuable across all points in your career.
Hosted by Women of the Vine & Spirits and the leadership team of Women in Wine LDN, Regine Lee, Co-Founder, Sula Richardson, Co-Founder, and Hannah Van Susteren, Media.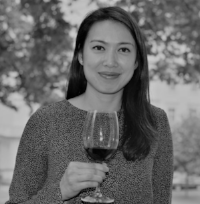 Regine Lee is the Co-Founder of Women in Wine LDN.
Regine has been working in the wine industry for 8 years, having transitioned from drinking lots of wine in a management consulting job to making it a part of her life professionally. Having worked at the WSET, she has a background in wine education and Asia market development. She's also involved in wine writing, judging for Vinitaly and the International Wine Challenge competitions, and has spent time in South Africa learning to make the stuff. Regine currently works for London-based premium wine importer/distributor Liberty Wines and is in her final stage of the Masters of Wine program. Although the UK is her home now, she is originally from the San Francisco Bay Area and studied Political Science at UC Berkeley.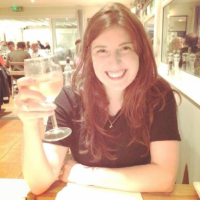 Sula Richardson is the Co-Founder of Women in Wine LDN.
Sula started her career in wine retail, but briefly left wine to pursue advertising and sponsorship roles in other industries. She re-joined the wine industry to combine her skills and now produces inspiring and engaging events across the globe for the Wine & Spirit Education Trust (WSET). She is a member of the UK based Women's Equality Party and an advocate for women in the industry.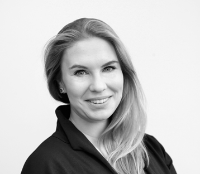 Hannah Van Susteren manages Media for Women in Wine LDN.
Originally from Vermont USA, Hannah Van Susteren moved to Italy in 2007 where she worked for an international non-profit organisation before moving into the private sector. She moved to the UK and gained her Master's in Art Business at Sotheby's Institute of Art in London, during which she wrote her dissertation on the fine wine market and received a distinction. Hannah joined Atlas Fine Wines in early 2011 where she oversees all things marketing which includes client relations, the development and content of the website, as well as tastings and events. She also holds a BA in English Literature and Italian Language from Wheaton College Massachusetts and her WSET Diploma