INTERNATIONAL SUMMIT


LONDON
June 28, 2018
QEII Centre, Westminster | 
8:00 AM - 6:30 PM
Collaboration, Connections, Commitment
Join us for the first-of-its-kind gathering of women and men dedicated to collaborating, supporting and advancing women in the alcohol beverage industry, worldwide.
The Women of the Vine & Spirits International Summit – London provides you with a unique opportunity to connect with like-minded individuals taking action to promote diversity and equality, raise awareness of unconscious bias, foster mentorship for future generations, and create a world-wide, all-inclusive industry. Notable industry leaders will also leave you moved and inspired as they share how they embraced their personal empowerment to thrive in a male-dominated industry.
Belonging to the Women of the Vine & Spirits community gives you a louder voice, reaffirms your commitment to take action and provides you with an empowered community of women and men who support YOU to take risks, speak up, believe in yourself, step up and step out.
"Be the change that you wish to see in the world."― Mahatma Gandhi
 Tickets £399/pp + VAT (20%)
Purchase Today!
Day-of Tickets Not Available
The International Summit - London is open to members and non-members of Women of the Vine & Spirits across the globe.
Those who purchase a ticket to the Summit and are not currently members of Women of the Vine & Spirits will automatically receive a Complimentary 90-day Membership Trial to the organization, so they may experience the benefits of membership and network with other attendees before and after the event. 
Plus! All attendees of the International Summit - London will receive the attendee list* with contact information to enhance your networking opportunities and a link to join our live pre-networking webinar to maximize your time at the Summit!
(*Only those who opted in to share their contact info)
For more information about the QEll Centre, transportation, nearby hotels, and more: Click Here
Keynote Speakers Include:
Maggie Henriquez
President, LVMH Estates & Wines
President & CEO, KRUG Maison de Champagne
 Jancis Robinson
OBE, MW, Wine Critic, Journalist and Wine Writer
Jan Jones Blackhurst
EVP, Public Policy & Corporate Responsibility, Caesars Entertainment
Jeremy Lewis
Senior Inclusion Consultant, PDT Global
Ian Harris
Chief Executive, Wine & Spirit Education Trust (WSET)
Maggie Berry
Executive Director for Europe, WEConnect International

Not a member of Women of the Vine & Spirits?
Join Today!

INTERNATIONAL SUMMIT SPONSORS
ADVOCATE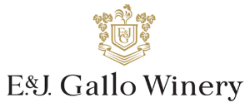 INFLUENCER
Bacardi
Beam Suntory
Edrington
SUPPORTER
Banfi Vintners
Caesars Entertainment
Delicato Family Vineyards
Gruppo Italiano Vini - Melini Brand
Gruppo Italiano Vini - Bolla
La Scolca
Quintessential Brands
Treasury Wine Estates
Wine & Spirits Shippers Association, Inc.
Sponsorship Opportunities Available.
Email Deborah Brenner, Founder & CEO,
brenner@womenofthevine.com for details

OFFICIAL MEDIA PARTNER OF THE INTERNATIONAL SUMMIT - LONDON

​​​​
VinePair is the fastest growing new media brand reaching the next generation of drinkers.
By using our signature voice and accessible approach, we explore the world of wine, beer, and spirits without pretension.
At VinePair, we celebrate the experiences you have and the connections you make with a glass in hand.