Join Women of the Vine & Spirits for a Live Chat: On-Premise Discussion Forum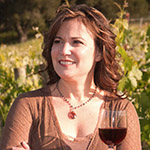 Moderated by Deborah Brenner, Founder & CEO, Women of the Vine & Spirits
Tuesday, May 26
8:00AM PST / 11:00AM EST
With COVID-19 shutting down bars and restaurants across the country, we are seeing a huge impact on the alcohol beverage industry, especially for those in On-Premise.
This Live Chat is dedicated to those who work in the On-Premise industry sector across all three tiers, who may be looking for support, connection, and innovative ways of navigating these uncharted waters we find ourselves in. In this 30-minute collaborative discussion we encourage you to share your experiences, strategies, and ideas so we can help each other during these unprecedented times.
Send us your questions! Let us know what you want to address on this call by emailing us your questions ahead of time!
Questions to Consider for our Discussion
1. How is this impacting the day-to-day life of on-premise sales professionals?
2. Are you furloughed or let go? Any strategies to share? What resources is your company providing to help employees weather this crisis?
3. How are you communicating with your employers, suppliers, wholesalers, other?
4.With many on-premise establishments now legally able to sell alcohol to-go, what does this mean for regulations post COVID-19?

Due to this chat being live, it will not be recorded.