Event Details
Join Women of the Vine & Spirits with Special Guest, Marbet Lewis, for a Live Webinar:
Let's Get Social! Compliance and Best Practices Tips for Marketing Alcohol on Social Media
Tuesday, December 10
1:00PM PST / 4:00PM EST
Let's Get Social! Social media is becoming a convenient and effective marketing tool with expansive reach and interactive capability. However, not all social marketing is equal and alcohol beverage marketing can be heavily scrutinized. Following recognized and recommended guidance can help ensure you reach the right audience with an effective an compliance message! The following recommends basic principles addressed by DISCUS help design a compliant social marketing campaign:
Digital marketing communications should be visibly intended for adults of legal purchase age and contain appropriate disclaimers relating same to the general audience
Communication that involves direct interaction with a user should require age affirmation prior to engagement – this applies to posts email and anywhere that chat features are enabled to allow consumer comments.
User-generated content on a site or page should be monitored and moderated on a regular basis to prevent inappropriate commentary of alcohol and alcohol products from remaining active.
Any sponsored content much be identified as such and all marketing and promotion communications must be clearly identified as a marketing communication. Tied-house laws prevent manufacturers and wholesalers from paying retailers for advertisement or participating in cooperative advertising or related promotions.
Respect user privacy!
We will discuss tips for:
Digital Marketing

Website
Email Marketing/Targeted Promotions
Paid Media

Social Media Marketing

Organic social media posting
Paid social media posting

Print Marketing Advertising

Print media should follow the same principles mentioned above and be targeted to appropriate audiences.
There is a two part registration process.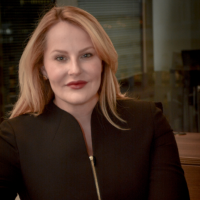 Marbet Lewis has focused her practice on the laws governing the alcohol industry and the manufacture, importation, and sale of alcohol beverage products since 2004. She represents clients in all aspects of alcohol and business licensing in Florida, alcohol licensee mergers and acquisitions, negotiation of asset purchase agreements and required alcohol use provisions, license transfers and licensing due diligence, trade practices, alcohol product advertising and review of marketing agreements, importation agreements, label approvals, and regulatory compliance guidance. Her experience also includes enforcement action defense and administrative litigation, zoning and land use due diligence and approval processes, and state and local government regulatory compliance, which includes drafting municipal code ordinances and amendments as well as assisting with redistricting and development of entertainment overlay districts.
Marbet also assists clients with additional business permitting including obtaining business tax receipts, building permitting, certificates of use and occupancy and other related operational permits, as well as representing various entertainment, hospitality, and alcohol industry clients during the zoning approval process, including representation before zoning boards for approval of variances, special exceptions, and use nonconformity issues as well as representation for zoning appeals cases. She has assisted with transfer of business and operational permits required as part of large asset acquisition transactions and merger of national retailers including hotels and entertainments venues such as movie-theaters.
She works with domestic and foreign suppliers, wholesalers, manufacturers and a broad range of retailers, including nightclubs, bars, movie theater operators, hotels, restaurants, supermarkets, bars, nightclubs, and pharmacy chains.
Mrs. Lewis is also proficient in Spanish and has been a featured guest on Nuestro Mundo and A Fondo.
Notable Speaking Engagements:
• Three-tier system think piece: Let's steer away from post-Prohibition fears and reconsider our regulatory schemes, Craft Brewing Business, Marbet Lewis - author, July 2017.
• With Whole Foods, Amazon Gets a Lot of Beer, and Headaches, Bloomberg Law, Antitrust & Trade Report, commentary by Marbet Lewis, July 2017.
• Quoted: Obama Administration Eases Shipping, Cargo Transit Restrictions, by Johannes Walker at Cuba Standard.com, commentary by Marbet Lewis, October 2017.
• Daily Business Review, Rising Stars Leadership Award, May 2017.
• Alcohol Industry Consolidation and Regulatory Concerns, Financier Worldwide, July 2016.
• NCSLA, Northern/Southern Regional Conference, "Control from a Different Angle," 2014.• Movies and mixology: Alcohol at the cinema brings licensing challenges, Film Journal International, October 18, 2013
• "The DOs and DON'Ts Of Mixing Movies and Mixology," National Association of Concessionaires ShowEast Conference, October 21-24, 2013
• Quoted: Avoiding Legal Hangovers, by Steve McLinden, July 2013 issue of Shopping Centers Today
• "Be in Control! Don't Let Your Alcohol Retail Business Control You," Atlantic City Nightclub & Bar Convention, October 2008
• "Party On! How to Keep Your Party Profitable, Safe and Legal," Nightclub & Bar Beverage Retailer, October 9-11, 2006