Women of the Vine & Spirits
International Summit
June 28, 2018
QEII Center


London
8:00 AM - 6:30 PM
"PATH TO PARITY"
Join us for the first-of-its-kind gathering of top female and male executives in the alcohol beverage industry for our International Summit in London.
Topics are focused on the unique issues and opportunities facing women working in the alcohol beverage industry, including why gender diversity is good for business, mentoring to empower the next generation of leaders, understanding unconscious bias, thriving in the male-dominated alcohol beverage industry, and others.
The International Summit in London is open to members and non-members of Women of the Vine & Spirits across the globe. Those who purchase a ticket to the Summit and are not currently members of Women of the Vine & Spirits will automatically receive a complimentary 90-day Membership Trial to the organization, so they may experience the benefits of membership and network with other attendees before and after the event.
Sponsorship Opportunities Available.
Email Deborah Brenner, Founder & CEO,
brenner@womenofthevine.com for details
Tickets £399/pp + VAT (20%)
On Sale Soon!
For more information about the QEll Centre, transportation,
nearby hotels, and more: Click Here
Confirmed Speakers:
Maggie Henriquez
President, LVMH Wine Division
President & CEO, KRUG Maison de Champagne
Jancis Robinson
OBE, MW, Wine Critic, Journalist and Wine Writer

Stephanie Macleod
Master Blender, John Dewar & Sons Ltd.
Karen Betts
Chief Executive, Scotch Whisky Association
Jan Jones Blackhurst
EVP, Public Policy & Corporate Responsibility, Caesars Entertainment
Sue Knowles
Marketing & Admin Director, Costco UK
OFFICIAL MEDIA PARTNER OF THE INTERNATIONAL SUMMIT - LONDON

​​​​VinePair is the fastest growing new media brand reaching the next generation of drinkers. By using our signature voice and accessible approach, we explore the world of wine, beer, and spirits without pretension. At VinePair, we celebrate the experiences you have and the connections you make with a glass in hand.
INTERNATIONAL SUMMIT - LONDON SPONSORS
ADVOCATE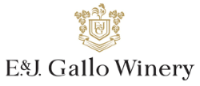 INFLUENCER
Bacardi
Beam Suntory
Edrington
SUPPORTER
Delicato Family Vineyards
Wine & Spirits Shippers Association, Inc.


La Scolca

Broad Sanctuary, Westminster, London SW1P 3EE, UK