Ticket Name
Sale Ends
Price
Quantity
DE&I Leadership Series: Breaking Barriers - CM/UC Only
Login or Join to view tickets
Event Details
Events reserved for Corporate and University/College Memberships focus on topics specific to supporting organizations looking to elevate their diversity, equity and inclusion (DE&I) initiatives and protocols and expanding business development and innovation (BD&I) best practices. If you are interested in learning more about our Corporate and University/College Memberships, email nicole@womenofthevine.com
Join Women of the Vine & Spirits for a DE&I Leadership Series
Breaking Barriers
*For Corporate and U&C Members Only*
Tuesday, May 30
10:00 AM PST / 1:00 PM EST
Michael Misiorski
Chief Executive Officer
Hampton Water Wine

Andy Shape
President & CEO
GAP Promo
Stran Beverage Division

Facilitated by
Deborah Brenner
CEO & Founder
Women of the Vine & Spirits
WOTVS Corporate Members will hear from senior male executives Andy Shape, President & CEO, GAP Promo Stran Beverage Division and Michael Misiorski, Chief Executive Officer, Hampton Water Wine on why they are committed to DE&I and what we can all be doing to break barriers and create a culture of inclusivity in our communities and companies.
These unscripted live chats will dig into the topic through authentic conversation about why DE&I is important to them, who has influenced them along their life and career path, and their vision for the future of the alcohol beverage industry. You will get the unique opportunity to get to know these senior executives, beyond their titles
Facilitated by Deborah Brenner, Founder & CEO of WOTVS, attendees can expect frank questions, honest answers and real-life lessons on how these senior male executives commit to taking action as an individual, a community member and a corporate leader.
Who Should Attend:
Company Owners, Executives and Family Members, DE&I Professionals, HR and Talent Professionals, ERG and BRG Leaders and Members, Male Members to learn from these senior leaders how to be an effective ally, and anyone interested in learning more about how other companies are engaging in a more inclusive industry.
Once you register you will receive an email with the link to access the session. If you need further assistance please Contact Nicole Anderson, Senior Manager, Corporate Member Relations, Women of the Vine & Spirits.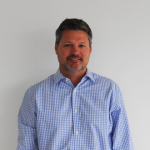 Andy has over 27 years of merchandising, marketing, branding, licensing, and public company leadership experience. He is the co-founder and current CEO and President of Stran & Company, Inc. (Nasdaq: STRN) - a top 40 promotional merchandise, loyalty, and incentive marketing agency founded in 1994 that provides leading consumer brands with promotional marketing support. From 2018-2021 Andy was the Chief Executive Officer of Long Blockchain Corp (OTC: LBCC) where he is focused on developing and investing in globally scalable technology solutions for the loyalty and incentive industry. From 2018-2022, Andy served as a Director for Naked Brand Group (Nasdaq: NAKD), a leading intimate apparel and swimwear company featuring brands including Heidi Klum Intimates, Bendon, and Davenport. While ate Naked, Andy successfully helped the company execute a reverse merger with Cenntro Electric Group (Nasdaq: CENN) – a leader in commercial electric vehicle sales and production. Andy has also provided consulting and management services to early-stage brands on how to launch the brand, raise capital, create a sales and marketing plan, establish distribution models, earn market share, and formulate an exit strategy. Prior to forming Stran & Company, Andy worked at Copithorne & Bellows Public Relations (a Porter Novelli company) as an Account Executive covering the technology sector.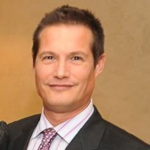 Michael Misiorski is an industry leader who has been recognized for his approach to coaching and mentoring, using empathy to inspire and develop employees. He has more than three decades of industry experience, previously working at Bacardi, Stoli Group USA, and Sagamore Spirit.
Ongoing change has been a major part of Michael Misiorski's career and life. Growing up in a military family, he frequently moved. This early experience provided him with an adaptability that he applies to his work every day to drive top- and bottom-line growth, transform cultures, and establish highly innovative solutions.
As EVP of Strategy and CFO of Edrington Americas Region, he delivered executive leadership for a major market of this super premium spirits' company, owned by a charitable trust. Michael was also previously the CFO and SVP of Finance for Stoli Group USA, LLC, where he established operations for a new division of this global spirits' company. In another "first," he headed a complex, global reorganization for the financial function at Bacardi, a 150+-year old family-owned spirits' company. Prior, he was selected to launch The Absolut Spirits Company vodka brand in the US after its split from Seagram Company Limited.
Outside of work, Michael's leadership skills span throughout professional and charitable organizations. These include serving on the board of the Distilled Spirits Council of the United States (DISCUS), and volunteering for nonprofits to help disadvantaged children.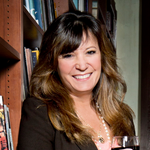 As a Social Entrepreneur, Deborah Brenner measures success on the positive impact a business makes on society. She has manifested her vision with Women of the Vine & Spirits, inspiring a challenge that calls forth the best in people and brings them together around a shared sense of purpose, working with the power of intentionality and alignment with a higher purpose.
Through community building, collaborative conversations, and a focus on action, WOTVS works to create positive change for our industry.
Deborah created the Breaking Barriers Series to dive into the core of what DE&I practices currently look like and to discover innovative paths toward creating a more inclusive work environment for all.