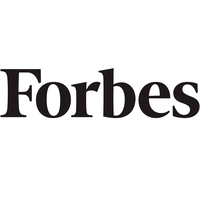 Women Of The Vine & Spirits Founder Deborah Brenner, On Gender Diversity And Talent Development In 2020
Deborah Brenner, founder of Women of the Vine & Spirits, is committed to bringing the alcohol beverage industry into an era when every stakeholder feels empowered. When 750 of the group's members meet next month for the annual symposium, they'll discuss diversity initiatives, talent development, and transparency throughout every layer of the trade.
Brenner had been involved with the wine industry for several years when she conceived the idea for the gathering. Her work in wine was a second act after more than two decades in the male-dominated field of high-end technology. "I was 'the only' in management. My ideas weren't being heard, my opinions weren't being valued," says Brenner. "My soul wasn't shining because half of me couldn't come to work."
As Brenner shifted her career into the wine industry, she noticed other women having similar experiences, and that these impacted their economic performance and engagement: "If you don't bring your full, authentic self to work, how can you bring your talents to life?"
After writing a collection of profiles on women in the wine industry, Women of the Vine: Inside the World of Women Who Make, Taste and Enjoy Wine, Brenner founded the Women of the Vine wine brand, a collective of women winemakers from California, but none of this really pushed the needle to the degree she'd envisioned.
According to the Women in the Workplace 2019 report by McKinsey Insights, men occupy 62 percent of manager-level positions, while women hold just 38 percent, according to survey participants. While this isn't a figure tied specifically to the alcohol beverage industry, Brenner wanted to raise awareness on this reality, but she says it's "not something that's necessarily talked about."
Brenner regrouped and launched the inaugural Women of the Vine & Spirits Global Symposium in March 2015, and at the time she didn't know if it would take off. When 500 participants from five countries attended, the event was judged a success and has become a vital element of the industry landscape. It's now in its sixth year and aimed at corporate members in a position to make industry change at the organizational level. Many of these companies send women and men in charge of relative initiatives while others select "emerging leaders" to learn from the experience.
Women of the Vine & Spirits isn't only the symposium. Members—on individual and corporate levels— enjoy year-round support in career advancement that fosters "gender diversity and talent development across the industry at large," according to the organization's website. Ongoing events such as online networking chats, regional gatherings, and web-based training opportunities are constantly developed and made available to members.
Brenner and her team have placed a priority on relationships and connections. Networking chats are structured so that each participant introduces themselves by sharing "what they can give and what they want to get," according Brenner. "It's not asking for help." Talking to Brenner, it becomes clear that Women of the Vine & Spirits forms a safe place, for women and men of all backgrounds, to understand where problems lie in order to eliminate unconscious bias.
The organization also places an emphasis on scholarship, through a charitable arm funded through donors to finance professional leadership, student work, and continuing education for women in the alcohol beverage industry. "Education is a key pillar," says Brenner. "Not just for the opportunity to learn, but to boost confidence, and be more comfortable when challenged."
The organization also places high value on engaging male counterparts. "From day one we invited senior male leaders to join us," says Brenner. "If we are going to make change, we have to collaborate." Women of the Vine & Spirits also emphasizes the need to have all sectors and tiers of the alcohol beverage industry involved. "How many people touch a product from ground to glass?" says Brenner. "That's when diversity gets really exciting."
The symposium event is sold out, but individual and corporate memberships are available and more information can be found on the Women of the Vine & Spirits website.
Jill Barth, Contributor for Forbes
View Full Article Here.
---