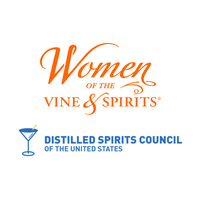 Women of the Vine & Spirits and Distilled Spirits Council of the United States Collaborate to Provide Ongoing Industry Training on Workplace Harassment
The series will provide effective training to prevent harassment in the alcohol beverage industry
June 16, 2021 (New York, NY) – Women of the Vine & Spirits (WOTVS) and the Distilled Spirits Council of the United States (DISCUS) announced today the two organizations are launching an ongoing training series in response to the disturbing reports of harassment, violence and discrimination faced by many in the alcohol beverage industry. Both companies condemn the perpetuation of harassment of any kind and stand in solidarity with those who have been impacted.
Continuing WOTVS' practice of tapping into experts, the organization contracted with RAINN, the nation's largest anti-sexual violence organization, to provide their community and the industry as a whole with trauma-informed education to increase awareness around sexual misconduct and strategies for prevention. This customized training funded by WOTVS, held in April 2021, was open to the public and covered topics such as bystander intervention, how the brain processes trauma, and sexual violence and harassment prevention and response.
With the goal of providing trainings with RAINN as part of an ongoing initiative to support those in the alcohol beverage industry, DISCUS committed to join the effort to fund additional training and education.
"Women of the Vine & Spirits, together with DISCUS, pledge to continue to work to eradicate harassment and co-create a more diverse, equitable, and inclusive workplace for all to succeed," said Founder & CEO of Women of the Vine & Spirits, Deborah Brenner. "We hope that through greater access to educational training and development, we can collectively work towards a safer and more unbiased industry for all."
Through this partnership, RAINN will provide multiple training sessions tailored for all sectors across all tiers of the alcohol beverage industry. Each level of the training will be held five times on the WOTVS platform and will be open to the public.
Level 1: Sexual Misconduct Prevention and Response Training: Participants will be educated on the complexities of sexual misconduct, with an emphasis on addressing misconceptions, understanding the role that participants play in shaping healthy communities, and identifying resources for those directly and indirectly impacted by these issues.
Level 2: Sexual Misconduct Prevention and Response Training: Strategies for Creating Safe, Healthier Communities. Building on the education and skills learned in Level 1, this segment aims to provide participants with enhanced knowledge and skills around intervention and prevention strategies for creating safer, healthier communities.
Participants will receive a resource guide that bridges the gap between the concepts discussed and actionable skills specific to roles of prevention and response.
"Sexual harassment has absolutely no place in our industry," said President and CEO of the Distilled Spirits Council of the United States, Chris Swonger. "On behalf of our member companies, we are fully invested in this work, alongside our partners at Women of the Vine & Spirits, to provide this best-in-class prevention and response education. The mission is to continue to build an industry community that is safe, open and inclusive for all."
Training Sessions for Level 1 are currently scheduled for:
Monday, June 28: 9am PST/ 12pm EST
Wednesday, July 14: 12pm PST / 3pm EST
Wednesday, August 25: 7:30am PST/ 10:30am EST
Wednesday, September 22: 9am PST / 12pm EST
Monday, October 4: 12pm PST / 3pm EST
Additional dates will be made available as they are secured. Visit the WOTVS Events page for more information and to register for one of the training sessions at womenofthevine.com/events.
If you or someone you know has been affected by sexual violence, the National Sexual Assault Hotline provides free, anonymous 24/7 support via phone at 800.656.4673 or chat via the online hotline. RAINN's website (www.rainn.org) also provides information on supporting loved ones who are survivors, helping yourself heal if you've been directly affected by sexual violence, and how to be part of creating safer communities.
Women of the Vine & Spirits Corporate Members include Founding Member: Southern Glazer's Wine & Spirits; Diamond Members: Breakthru Beverage Group; Bronco Wine Company; Brown-Forman; E. & J. Gallo Winery; Frederick Wildman & Sons, Ltd.; Moët Hennessy USA; Republic National Distributing Company; Shaw-Ross International Importers, Skrewball Peanut Butter Whiskey, and Ste. Michelle Wine Estates; Platinum Members: Beam Suntory; Constellation Brands; J. Lohr Vineyards & Wines; Pernod Ricard USA; and William Grant & Sons. For a full list of Corporate Members including those at the Gold, Silver, Bronze and Associate level, visit the Corporate Members tab at womenofthevine.com.
###
About Women of the Vine & Spirits
Women of the Vine & Spirits is the leading membership organization, worldwide, dedicated to boldly pushing the wine, beer and spirits industry toward a more diverse, equitable and inclusive era that empowers all to succeed. Our members connect through our global network and collaborate across all industry sectors. We provide our members with benefits that include education, training, mentorship, and networking as well as tools, services and resources toward DE&I, and personal and business development. For more information, please visit womenofthevine.com.
About The Distilled Spirits Council of the United States
The Distilled Spirits Council of the United States is the leading voice and advocate for distilled spirits in the U.S., advocating on legislative, regulatory and public affairs issues impacting the distilled spirits sector at the local, state, federal and international levels. DISCUS members are committed to responsibility and encourage adults who drink to do so in moderation. www.distilledspirits.org
Corporate Membership Contact:
Elizabeth Campbell Boyd
(925) 980-7791
Media Contact:
Olivia Campbell
(323) 610-2322
Media Contact:
Maggie Quinn
Maggie.quinn@distilledspirits.org
(267) 979-2135
---