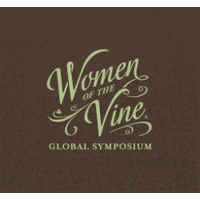 February 9, 2016 (New York, NY) – The Women of the Vine Alliance is pleased to announce that only a few weeks after registration opened, the second annual Women of the Vine Global Symposium – to be held April 4-6, 2016 in Napa, CA – has fully sold out.
"The symposium brings together some of the best minds and leaders in the alcohol beverage world who want to grow their industry and support women's careers," said Founder and President of Women of the Vine, Deborah Brenner. "The demand for tickets is a telltale sign that gatherings like this are vital and that we're clearly filling a void."
The 2016 Women of the Vine Global Symposium aims to provide tangible strategies to help women further their careers within the ever-changing alcohol beverage world.
General Sessions and Keynotes include:
"Cultivating Boldness for Personal Growth and Professional Gain" – Stephanie Gallo, Vice President of Marketing, E. & J. Gallo Winery
"Spirited Women: Taking the Lead" – Susan Kostrzewa, Executive Editor, Wine Enthusiast Magazine
"Unsung Heroines" – Eric Asimov, Chief Wine Critic, The New York Times
"Opening Doors: 30 Years and Counting" – Maggie Henriquez, President & CEO, House of Krug
"Women and Wine, Making a Difference in Business By Leading from the Heart" – Dr. Maki Mandela, Founder, House of Mandela Wine, South Africa
"Brilliant Women, Excellent Speakers" – Lynda Spillane, Public Speaking Coach & Speechwriter for Heads of State, Presidents, CEOs and Executives
"Finding the Time: Balancing Work, Relationships, and Life" – Alison Jerden, Senior Director of Human Resources for Domestic Sales and Affiliated Distributors, E. & J. Gallo Winery
"Family Ties: Taking the Reins" – Susan Sokol Blosser, Founder, Sokol Blosser Vineyards
Breakout Sessions:
"Speak Up: Unlock Your Confidence to Stand Out" – Leslie Sbrocco, Wine Educator, Author, Consultant, Speaker
"Women Winemakers" – Guy Noel Stout, Master Sommelier, Corporate National Accounts On Premise, Glazer's
"Navigating the Career Jungle" – Josh Wand, CEO, BevForce
"Choose to be a Mentor: Changing Your Organization Begins with You" – Sue Gannon, VP, HR Americas and Global Marketing, Beam Suntory
"Digital Marketing, Social Media and More" – Terry Wheatley, Executive Vice President, Sales & Marketing, Vintage Wine Estates
"Negotiating Tips: Make it a Win/Win" – Cathy Huyghe, Author, Hungry for Wine: Seeing the World through the Lens of a Wine Glass, Wine Writer, Forbes.com and Food52
View the full agenda on its website, WomenOfTheVine.com.
At present, sponsors for the Women of the Vine Global Symposium include Founding Sponsor, Southern Wine & Spirits of America, Inc.; Diamond Sponsors: Bronco Wine Company, CF Napa Brand Design, Constellation Brands, E. & J. Gallo Winery, Glazer's, Moët Hennessy USA, Ste. Michelle Wine Estates, The SOMM Journal, The Tasting Panel Magazine; Platinum Sponsors: Beam Suntory, Moscow Copper Co., Palm Bay International, Treasury Wine Estates, Vintages by Harlequin, Vintage Wine Estates; Gold Sponsors: Bacardi, Banfi, Boisset Collection, Breakthru Beverage Group, , Deutsch Family Wine & Spirits, Diageo, Fetzer, FIJI Water, Global Wine Cellars, J. Lohr Vineyards & Wines, JUSTIN Vineyards & Winery, Landmark Vineyards, Pernod Ricard USA, Republic National Distributing Company, Rodney Strong Vineyards, Trinchero Family Estates, Wente Vineyards, WineShop At Home, Young's Market Company, among others.
For a full list of sponsors including those at the Silver, Bronze and Associate levels and for sponsorship inquiries, please contact Deborah Brenner at info@womenofthevine.com, or call 888-750-1863.
If you're a member of the media and would like to attend the press breakfast, Tuesday, April 5, 2016 at The Meritage Resort and Spa or require more information about the symposium or Women of the Vine Alliance, please contact Kyndal Kennedy at Kyndal@parkersanpei.com.
About The Women of the Vine Alliance
The Women of the Vine Alliance is a membership-based alliance that empowers and equips women worldwide to advance their careers in the alcohol beverage industry, fostering gender diversity and talent development across the industry at large. Guided by an advisory board of top international executives in the alcohol beverage industry, Women of the Vine offers extensive education, advocacy, training, mentorship, networking and steadfast support for women at every position in the field, particularly through the annual Women of the Vine Global Symposium, April 4-6, 2016 in Napa, California. Women of the Vine: Raising the Bar. For more information, please visit WomenOfTheVine.com or call 888.750.1863.
---