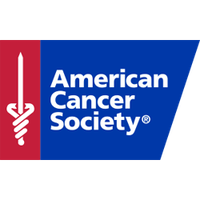 Wine + Spirits Industry's 40th Anniversary Gala
to Honor Deborah Brenner of Women of the Vine & Spirits
New York, NY (August 30, 2017) – The American Cancer Society announced today that Deborah Brenner, Founder and President, Women of the Vine & Spirits will be honored at this year's Wine + Spirits Industry's 40th Anniversary Gala. Brenner will receive the prestigious Dr. Louis Berger Award which recognizes an individual who has distinguished themselves as achievers in business and philanthropy. The gala will take place Monday, October 2, 2017 at the Pierre in New York.
Deborah Brenner founded Women of the Vine & Spirits in response to the need and demand by women in the alcohol beverage industry. What started as a one-off networking event in March 2015, has snowballed into the first and only trade organization for women in the industry. It's now an active year-round alliance and is international in scope.
The organization has become a catalyst for increasing gender diversity and advancement initiatives and gives back through the Women of the Vine & Spirits Foundation, Scholarship Fund in Honor of Edward H. Brenner.
"I am overjoyed and flattered to be an honoree among such notable industry professionals," said Brenner. "Furthermore, lending my support to the American Cancer Society is very dear to my heart as my father, whom I worked closely with for seven years, recently passed away in 2014 after a battle with cancer."
"We are honored to recognize Deborah for her leadership and philanthropic work" said Kris Kim, Executive Vice President, Northeast Region, American Cancer Society. "Her compassion and dedication to helping others has opened the door for achievements and advancement of women in the wine and spirits industry."
The Wine + Spirits Industry's Gala will include an elegant cocktail reception featuring wines and spirits generously donated by the sponsors, dinner, and a live auction. Now in its 40th year, the gala has raised more than $16 million to support the Society's mission of eliminating cancer as a major health problem.
Sponsorship opportunities and tickets are available by contacting Mary Kay Wright at 212-237-3898 or via email at marykay.wright@cancer.org or by visiting the event website at: www.wineandspiritsindustrygalanyc.org.
About the American Cancer Society
The American Cancer Society is a global grassroots force of 2 million volunteers saving lives in every community. As the largest voluntary health organization, the Society's efforts have contributed to a 25 percent decline in the cancer death rate in the U.S. since 1991, driven by less smoking, better treatments, and earlier detection. We're finding cures as the nation's largest private, not-for-profit investor in cancer research, ensuring people facing cancer have the help they need and continuing the fight for access to quality health care, lifesaving screenings and more.
---