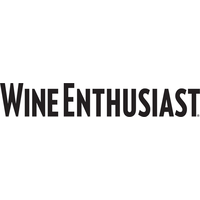 Wine Enthusiast Magazine Onboard as Official Media Partner for Women of the Vine
Partnership to raise awareness of women in every aspect of the alcohol beverage industry
June 29, 2016 (New York, NY) – The Women of the Vine Alliance is delighted to announce Wine Enthusiast Magazine, the world's leading publication in wine lifestyle, as the official media partner for the Women of the Vine alliance and annual global symposium. Women are increasingly visible as leaders in every aspect of our industry today; partnering with Wine Enthusiast Magazine helps raise the awareness with both the trade and consumer. The partnership facilitates opportunities to support year round Women of the Vine activities through advertising, co-branded events, newsletter content and educational forums.
"Wine Enthusiast is committed to telling the stories of great women in the industry and our own staff includes many talented women with deep wine, beer and spirits expertise," says Susan Kostrzewa, Executive Editor, Wine Enthusiast Magazine. "We're honored to be associated with this program and event and excited to help spur the continued evolution of our industry by supporting exchange and education for the women—and men—in it."
As part of the partnership, Wine Enthusiast's team of experts will help engage many women globally in the alcohol beverage industry to lend their expertise and support to the alliance. Overseen by an advisory board of top industry executives, the mission of Women of the Vine is to empower and equip women worldwide to advance their careers in the alcohol beverage industry; and to foster gender diversity and talent development across the industry at large.
"Until now, there has never been a forum for women to strengthen ties through opportunities such as; regional networking events, discussion boards, educational resources and an annual global symposium," said Deborah Brenner, Founder & President, Women of the Vine. "We couldn't have imagined a better match than with Wine Enthusiast Magazine. Their presence and reach within the world of the alcohol beverage industry is unparalleled."
Women of the Vine encourages all the men in the industry to participate in the alliance. It is important to bridge the connections between men and women in order to encourage women to put their hands up for opportunities, be present at the decision making table and ensure they are well supported fostering the next generation of talent.
# # # #
About Women of the Vine Alliance
The Women of the Vine alliance is a membership-based alliance that empowers and equips women worldwide to advance their careers in the alcohol beverage industry. Women of the Vine offers extensive education, advocacy, training, mentorship, networking and steadfast support for women at every position in the field, particularly through the annual Women of the Vine Global Symposium which will be held March 13 – 15, 2017 in Napa, California. Women of the Vine: Raising the Bar. For more information or corporate partnership inquiries, please visit www.womenofthevine.com or email us at info@womenofthevine.com
About Wine Enthusiast Magazine
The Leading Publication in Wine Lifestyle
Wine Enthusiast Magazine educates and entertains readers about wine and the wine lifestyle in an accessible and user-friendly way. Published 13 times per year, the magazine's readership is more than 800,000. The magazine and its Buying Guide with more than 100,000 ratings and reviews are available online. The magazine hosts signature Wine Enthusiast events for both consumer and trade. www.WineMag.com
---