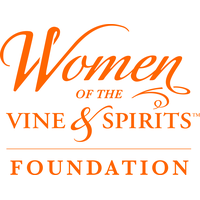 Spotlighting Women in Food & Beverage Careers
Highlights from Food Industry Executives "Spotlighting Women in Food & Beverage Careers" Article
Women Behind the Wine
Sometimes awards go a step further to give women a tighter hold on the ladder to success. From winemaker to export manager, women leaders in the winemaking industry are working to empower and support those who will follow in their footsteps. As part of this initiative, through its foundation, Women of the Vine & Spirits (WOTVS), an organization dedicated to advancing and empowering women in the wine, beer, and spirits industries worldwide provides annual scholarships and awards to deserving applicants interested in continuing their professional development and education for careers within these sectors.
This year, the nonprofit will award scholarships to qualified applicants across four categories, with an additional four scholarships made possible through the "Women Behind the Wine Educational Fund" supported by Patron Donor E. & J. Gallo Winery. Those scholarship categories include Master Sommelier, Masters of Wine, Elizabeth Smyth Student, and Fuel Your Dreams.
"Education is instrumental to creating change within any industry, which is why our organization is committed to providing qualified applicants with the funds needed to continue learning and, ultimately, help advance their careers," said Founder & CEO of Women of the Vine & Spirits, Deborah Brenner. "We are thrilled to be joining forces with our generous donors to help continue our larger mission of not only advancing women in the industry, but diversifying the talent pipeline across the board."
In 2019, the Women of the Vine & Spirits Foundation awarded more than $134,000 to 44 recipients. This year's scholarship amounts will range between $300 to $10,000, and the number of recipients within each category will be determined based on the total number of qualified applicants. Applications are now being accepted online and the deadline for submission is June 30. Scholarship recipients will be awarded on September 10.
Winner Snapshot
Mariya Kovacheva – Master Sommelier Scholarship Award
While grape growing and winemaking were a part of Mariya Kovacheva's family life, it wasn't until she moved to the USA that her passion for wine truly took flight. She came to America to pursue her dream of graduating from a solid MBA Program. She began working in restaurants while applying to business school and acquired valuable experience, learning from some of the "industry's best." The U.S. wine industry fascinated her and she dived into the world of wine. Soon after, she began taking wine exams and landed her first sommelier job. Within five years, she managed to achieve wine certifications as the Advanced Sommelier from the Court of Master Sommeliers and a Diploma from the Wine and Spirits Educational Trust. Soon after, she made her vision come true and completed her MBA at the University of North Carolina at Chapel Hill's Kenan-Flagler Business School. Today, Kovacheva is the Pernod Ricard's Wine Brand Account Manager South US. Furthermore, she has just accomplished the prestigious Master Sommelier title. Kovacheva is a firm believer in Eleanor Roosevelt's quote, "The future belongs to those that believe in the beauty of their dreams."
Content Written by: Mary George
View Full Article Here.
---