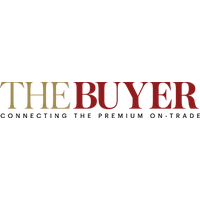 How Badass Bartender Hopes to Give Hospitality Staff a Fresh Start
January 19 2021 - Women of the Vine & Spirits has kicked off 2021 with two new initiatives to support hospitality workers in the wake of Covid-19. The first, Badass Bartender™, is a new community platform for female bartenders that was launched last week. The second is an employment support scheme, open 24 hours a day, that is initially being introduced just in the US, but with the hope of expanding it to drinks and hospitality sectors around the world.
WOTVS is a membership organization founded by social entrepreneur Deborah Brenner. It began as a one-off event in 2015 and has grown into a community of professionals empowering women in the drinks industry. It helps them advance their careers through education, training, mentorship, and networking and runs its own scholarship programme – which is looking for new candidates in February (see below for details). Although based in the US, its membership is available to women worldwide.
For Brenner equity is key in increasing equality and diversity in the industry. "It is only really through equity that we are going to see real diversity in our sector. That is what we want to help achieve. To give people scholarships that can help a waitress learn the skills that mean they can go on and work for a major distributor or importer."
What is Badass Bartender™?
Now Brenner has partnered with Skrewball Whiskey to help female bartenders who have lost their jobs during the pandemic. Badass Bartender™ is a free Facebook group that's the first of its kind. The group aims to connect bartenders to support one another, explore career opportunities, network and socialize. Members will also have access to resources provided by WOTVS, including live Zoom chats, networking, and career pathing resources.
"We wanted to do something for the bartender community," says Brenner. "There is such a talented and diverse talent pool that needs to pivot their careers, for however the hospitably industry recovers it is not going to come back in the same way it was before. They say after the 9-11 attacks it took the airline industry six years to come back and we could be looking at a similar situation here."
Brenner is keen to show bartenders their worth in the wider employment market, as she explains: "Bartenders probably have some of the best marketing and sales skills out there. They have highly sought-after skills that are transferable into other areas of the drinks industry. People who work in hospitality don't always see their skills in that way."
Brenner partnered with Skrewball Whiskey co-founder, Brittany Merrill-Yeng, to create Badass Bartender™. Skrewball is a peanut butter flavoured whiskey bottled in California. Yeng has donated over $500k to organisations that support the industry since the start of the pandemic. Collaborating with Badass Bartender™ was a natural step for her, and she is now a Badass Advisor.
"Deborah has created an incredible platform for women (and men) to share information and resources in the wine, beer and spirits industry. This seemed like a natural extension for a community that needs these resources more than ever right now," she says.
For more information on Badass Bartender™ contact Kyndal Korsgaden on kyndal@womenofthevine.com.
You can join the Facebook group here.
New employment assistant service
On January 26 WOTVS is also opening up a free employment assistant programme, in partnership with ComPsych GuidanceResources which will initially only be available in the US for the time being. The service is sponsored by Tito's Handmade Vodka and is available to restaurant and hospitality workers and any members of their families. Anyone joining will have access to a 24/7 helpline and to clinicians, financial professionals, and attorneys.

WOTVS is now looking to secure further sponsorship to expand the program and hopefully open it up to an international audience.

"This sort of resource does not exist anywhere else," says Brenner. "It's a like an employment concierge service that is available 24 hours a day."

She adds: "It is giving people access to the largest employment assistant programme in the world and it is completely free to use. This pandemic is affecting women and their role in the work place as is so often falls on them to take time off to look after children or homeschool.

New scholarships

Applications for the 2021 Women of the Vine & Spirits scholarships open on February 1. Successful candidates can win funding for education and professional development.

"We want to give scholarships that can help, for example, a waitress learn the skills that mean they can go on and work for a major distributor or importer. That is what we want to achieve. To help women know how they can pivot their careers."

She adds: "But to do that we also need to share our stories, we need to have role models for people to look up to and learn from. To train people and show how their skills are transferable. We need a more diverse talent pool."
---