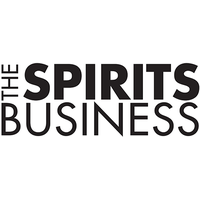 Diversity: industry needs 'significant' improvements
The 'Women raising the bar' study aims to provide an 'industry-specific' baseline for DEI
By Kate Malczewski
March 21 2022 - Just 10% of women surveyed in a new study think there has been significant positive change in the alcohol industry's attitude towards female employees over the past five years.
A new report from membership organisation Women of the Vine & Spirits and research firm Deloitte has highlighted the alcohol trade's 'significant room for improvement' when it comes to diversity, equity and inclusion (DEI).
Titled 'Women raising the bar', the study combined both quantitative data and insights from interviews to create an 'industry-specific baseline' around DEI. It is believed to be the first of its kind focused exclusively on the beverage alcohol industry – past research on DEI has typically grouped the trade with hospitality and the broader food and beverage sector.
According to the survey, fewer than 20% of women believe their company has been successful in creating a better workplace. Forty-three percent said they view their company as 'somewhat successful' in its DEI efforts.
Meanwhile, three-fifths of respondents cited a lack of diversity, equity and inclusion as the number-one issue stopping people from entering the industry. A lack of work-life balance and lack of exposure to career opportunities were also among the top reasons.
Leadership focus
The study found that 81% of women think minorities are underrepresented among the senior executives in their workplace.
The same percentage of women named industry bias towards men as a top factor in the lack of diversity in leadership roles.
"Women achieving more senior roles typically begets a virtuous cycle where more women try to achieve senior roles and more succeed," noted one industry executive interviewed for the report.
---