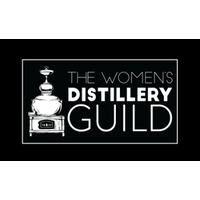 Collaboration Over Competition: The Women's Distillery Guild
joins Women of the Vine & Spirits
The Women's Distillery Guild to form a subgroup to continue its focus on advocacy for women in the alcohol beverage industry
Crested Butte, Co., October 15, 2018 – The Women's Distillery Guild (WDG) and Women of the Vine & Spirits (WOTVS) have announced they will formally join forces to maximize resources and bring their niche interests together to accomplish a shared vision. By coming together, instead of competing against one another, the two organizations have a unified mission to help women thrive in the alcohol beverage industry and to amplify their voice. Both organizations felt it made sense to capitalize on strength in numbers.
"I have long been vocal about the importance of collaboration over competition," noted Karen Hoskin, Founder of Montanya Distillers and founding member and President of the Women's Distillery Guild. "I was unaware of Women of the Vine & Spirits when Women's Distillery Guild began. Very quickly, the industry began to connect us. Since then, it has been so gratifying to learn how we can be stronger together."
Under the new partnership, the WDG will dissolve as an external nonprofit and will become a subgroup, and full members, of WOTVS. This subgroup will specifically focus on craft distilleries and craft spirits.
"This is a true testament to women coming together and collaborating for the greater good of the cause. I am pleased to have the WDG board members as committee chairs of the subgroup to continue the great work they have started and to tap into our resources, global network, platform, tools and more," said Deborah Brenner, Founder & CEO, Women of the Vine & Spirits.
With the WDG now part of WOTVS, the members will continue to dedicate time to what both organizations have always focused on: mentorship, training, support, empowerment, and advocacy for women in the alcohol beverage industry. This will include the following for craft women distillery owners, distillers, and staff:
Scholarships through the Women of the Vine & Spirits Foundation;
Webinars;
Global Symposium;
Career pathing;
Entrepreneurship education;
Diversity and inclusion advocacy.
Another sign of the rising voice of women across all industry sectors is that WOTVS will soon launch its "Women Owned & Certified Program", which will serve as a pathway to supplier diversity programs. Also, recently BevMo!, an alcohol beverage retailer, has joined as a Gold Corporate Member to help advance women in the industry and support its employees.

To learn more about Women of the Vine & Spirits, its corporate members, individual membership, and Foundation visit https://www.womenofthevine.com.
About The Women's Distillery Guild
The Women's Distillery Guild was formed in early 2018 as a non-profit membership organization of women owning companies in, working in, dedicated to and/or supporting the craft distilling industry. The organization's mission has been to advocate for gender diversity and equality in craft distilling through education and training, and to foster work environments that help women thrive and excel.
About Women of the Vine & Spirits
Women of the Vine & Spirits is the world's leading membership organization dedicated to giving women globally a platform and voice to thrive in the alcohol beverage industry. Women of the Vine & Spirits is an organization for members to connect through our global and diverse network and collaborate across all industry sectors. Providing members with resources and opportunities to thrive is the cornerstone of our organization and success. We offer steadfast support for women at every position in the field with membership benefits that include: education, training, mentorship, entrepreneurship and networking as well as tools, services and resources for personal and business development. Together, we are a committed community taking action and making a positive impact on the alcohol beverage industry, worldwide. Save the date for the Fifth Annual Women of the Vine & Spirits Global Symposium, March 11- 13, 2019 in Napa, California. For more information, please visit womenofthevine.com.
Contact:
Jenny Foust
720-244-4268
---