Ticket Name
Sale Ends
Price
Quantity
WOTVS CONNECT! & Raise Your Glass for Equality Virtual Toast ( WOTVS CONNECT! for Corporate Members Only)
Login or Join to view tickets

Join us on International Women's Day for Two Special Events
As Corporate Members you only have to register once. Registering for WOTVS CONNECT! automatically registers you for the Raise Your Glass for Equality Toast taking place at 12:30 PM.
Join us for this virtual event for Corporate Members as we gather to connect, collaborate, and commit to making a diverse, equitable and inclusive industry for all to thrive. We look forward to learning from the industry's top leaders during our Town Halls and Roundtable Discussion. The event will also include interactive networking sessions so we can all come together to learn, celebrate, and be inspired as a community.

WOTVS CONNECT!
AGENDA
8:30 AM – 9:00 AM
Set up your profile, meet & greet other attendees and engage in discussions with one another in the Networking Lounges
9:00 AM – 12:00 PM
Welcome Address
Business Development & Innovation (BD&I) Town Hall
Roundtable Discussion: Senior Male Leaders Share their Commitment to DE&I
Diversity, Equity & Inclusion (DE&I) Town Hall
Closing & Live Music Performance
12:00 PM – 12:30 PM
Networking Lounges

SESSIONS & SPEAKERS
BD&I Town Hall
2020 challenged every industry, and alcohol beverage was no exception. Many were pushed to be more creative and innovative than ever before. We had a constantly changing market and consumer that required this of us. Great achievements were reached through powerful new technology, cultivating stronger relationships with vendors and identifying new ways of doing business. We want to share the best of the best to come out of these unexpected hurdles that in the end made us stronger and more resilient than ever before.
Confirmed Speakers
Rhonda Motil, VP of Marketing, J. Lohr Vineyards & Wines (moderator)
Regan Clarke, VP of Marketing, Pernod Ricard USA
Bertha González Nieves, Co-Founder & CEO, Tequila Casa Dragones
Nicole Jordan, SVP, Commercial Transformation & Digital Strategy, SGWS
Cathy Lewenberg, Chief Operating Officer, Drizly
Laura Petry, VP, Group Brand Director, Emerging Brands, Brown-Forman
Roundtable Discussion:
Senior Male Leaders Share their Commitment to DE&I
In this Roundtable Discussion, hear from senior male leaders in the alcohol beverage industry why they are committed to DE&I and what we all can be doing to reach equity in our companies. We will hear expert advice and relevant industry trends, and how other companies can leverage diversity for team success. Join us for an authentic conversation about why diversity, equity and inclusion is important to them and their business, who has influenced them along their life and career path, and their vision for the future of the industry.
Facilitated by
Deborah Brenner, Founder & CEO, Women of the Vine & Spirits

Confirmed Speakers
Terry Arnold, SVP, HR & Chief HR Officer, Southern Glazer's Wine & Spirits
Steven Billey, General Manager, Bronco Wine Company
Gus Bozzo, EVP, National Accounts, Breakthru Beverage Group
Carl Carlson, President, Skrewball Peanut Butter Whiskey
Dan Heller, EVP of Sales, Ste. Michelle Wine Estates
Marc Hirten, President, Frederick Wildman & Sons

DE&I Town Hall
Through the BLM movement and hard but necessary conversations in 2020 it became clear that more measurable action is needed within our industry to have our teams and leaders be more diverse, equitable and inclusive. Companies are struggling to create an equitable workforce, in part because they are struggling to find diverse talent for open positions. Other companies have been putting a focus on ERG and BRGs to ensure that their team members have a voice and a supportive community to lean on. We want to share the successful and duplicable changes leading companies in our industry are putting into action to make sure they are reaching diverse talent, and that every potential candidate is given a fair and equal opportunity to secure employment and once on staff, everyone feels valued and has a voice.
Confirmed Speakers
Ingrid Hobbs, PMP, US DE&I Lead and Global D&I Liaison, William Grant & Sons (moderator)
Lisa Catanzaro, SVP, HR Strategy & Talent, Breakthru Beverage Group
Dr. Atira Charles, Head of Diversity & Inclusion, Moet Hennessy
Maribel Delgado, Sr. Associate, General Counsel, E. & J. Gallo Winery
Erika Hopkins, Corporate VP, Culture & Corporate Social Responsibility, RNDC
Victoria Russell, Chief Diversity & Inclusion Officer, Beam Suntory

Who should attend?
WOTVS Corporate Member Senior Executives, Management and Employees*
Cost to attend?
$0
*Employees must have an active membership profile on the WOTVS website to register. Employees must sign up for their complimentary membership profile with their company email address, per your Corporate Membership agreement. If you have additional employees, of wholly owned brands or subsidiaries, that wish to attend and do not have access through your existing Corporate Membership, please contact Elizabeth Campbell Boyd at elizabeth@womenofthevine.com.

12:30 - 1:30 PM PST
RAISE YOUR GLASS FOR EQUALITY
VIRTUAL TOAST
Open to WOTVS Global Community And the Public
EMCEE, LEE WOODRUFF




Speaker & Author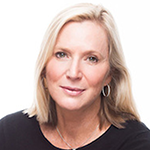 AGENDA
12:30 PM – 1:00 PM
Networking, Fun & Games
1:00 PM – 1:30 PM
Speakers, Live Music and Toast!
This is the first time WOTVS has ever hosted a public event.
Free to Attend
As corporate members you only have to register once. Registration for the WOTVS CONNECT! automatically registers you for the Raise Your Glass For Equality Virtual Toast.

SPECIAL THANK YOU TO OUR GENEROUS




WOTVS CONNECT!

REGISTRATION SPONSOR