Event Details
Join Women of Vine & Spirits for our sixth "Women to Watch" webinar in collaboration with Strategic Alliance Partner WSET, featuring Julie Dupouy, Sommelier
Tuesday, July 23
10:00 AM PST/ 1:00 PM EST
Have you ever looked at a successful woman working in the
alcohol beverage industry and wondered
"How did they get there?"
Our "Women to Watch" webinars will bring these role models to your screens where you will get the opportunity to hear from their experiences navigating their career paths, the insights they have gained, best practices they can share, and how they used their WSET qualifications to their advantage.
Role models and mentors are extremely important as we navigate our own career paths and it is a cornerstone of Women of the Vine & Spirits to provide access to these role models! By learning from one another and sharing of best practices and advice, we can all thrive!
Already have a question for Julie? Ask Now!
And we will share it during the live webinar!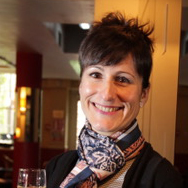 I was born in the South West of France, in the city of Agen.
I come from a background where cooking and sharing family meals together is an everyday occurrence.
I think my passion for good food comes from my grandmother, on my father's side. She was a primary school teacher and a very good cook. She would never, or very rarely cook the same recipe twice. She cooked instinctively, using her senses and experience. I have particularly fond memories of her kitchen wallpaper, it was graph paper in style and was covered in handwritten recipes with dishes that she liked.
From a very young age I was also passionate about perfumes and one of the most memorable presents I ever received from my parents was a perfumer kit to create my own combination of aromas.
The very first significant memory of wine is from my 16th birthday. My Granddad had opened a special bottle of wine from the year of my birth. I remember being very excited by the idea of it and I decided to start reading about wine to try to understand it better.
A few months later, I told my parents that I wanted to become a sommelier...
I have been in living in Ireland since 2004. I have been lucky and worked in some great restaurants, including Restaurant Patrick Guilbaud, The Greenhouse and I have recently joined the team at Chapter One Restaurant as sommelier-consultant . In 2016, I finished 3rd at the ASI World Sommelier Championship representing Ireland and the Irish Guild of Sommeliers.
My hope is to inspire others and to give them a little of the inspiration I was fortunate to have in my early life with a view to opening the window for people into the beautiful world of wine and sensory pleasure.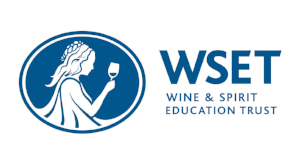 WSET provides best-in-class education and qualifications to inspire and empower the world's wine and spirits professionals and enthusiasts. We offer a comprehensive suite of qualifications covering wines, spirits and sake.
WSET qualifications are globally recognised as the international standard in wine and spirit knowledge. They are designed for those who are just starting out in their careers, as well as established professionals, and the many enthusiasts who have a passion for wines and spirits.