Event Details
Join Women of Vine & Spirits for our third "Women to Watch" webinar in collaboration with Strategic Alliance Partner WSET, featuring Jennifer Simonetti-Bryan
Wednesday, December 12
1:00PM PST / 4:00PM EST
Have you ever looked at a successful woman working in the
alcohol beverage industry and wondered
"How did they get there?"
Our "Women to Watch" webinars will bring these role models to your screens where you will get the opportunity to hear from their experiences navigating their career paths, the insights they have gained, best practices they can share, and how they used their WSET qualifications to their advantage.
Role models and mentors are extremely important as we navigate our own career paths and it is a cornerstone of Women of the Vine & Spirits to provide access to these role models! By learning from one another and sharing of best practices and advice, we can all thrive!
Already have a question for Jennifer? Ask Now!
And we will share it during the live webinar!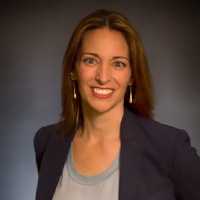 Jennifer Simonetti-Bryan is the fourth woman and among only 50 people in the US to attain the international title of Master of Wine (MW). She has trained thousands in the industry, judges in international wine and spirits competitions, was honored with an international tasting trophy for her palate, and holds an additional five leading wine and spirits certifications.
In mid 2018, Jennifer founded MasterWineOnline.com an online resource providing help for wine students who want coaching, seeking wine credentials or moving up in their careers. She is also a member of the board of directors for the American Friends of the Cité du Vin in Bordeaux, a member in the Chevalier du Tastevin and a partner in preference technology firm Wine Ring, Inc.

Jennifer is also a renowned author of several books on wine including The One Minute Wine Master, Pairing with the Masters: A Definitive Guide To Food & Wine Pairing and Rosé Wine: A Guide To Drinking Pink. She is also a professor with five courses on wine and spirits for The Great Courses, The Teaching Company.

In addition to being a TEDx Speaker, Jennifer is a frequent guest on national television including NBC's Today Show, Fox Business, Fox News, Fox & Friends, CNN/Money, CBS, Anderson Cooper, Bloomberg TV among others. She has also been featured in world-class publications such as The New York Times, Fortune, Forbes, The Wall Street Journal, Bloomberg Businessweek, Entrepreneur, Huffington Post, Gotham, O The Oprah Magazine, Women's Health, Shape, Food & Wine, Wine Spectator, Wine & Spirits, Wine Enthusiast, and many, many more. With an energetic, dynamic personality, she has also hosted seminars with famous Food Network Stars such as Rachael Ray, Bobby Flay, and Jacques Pépin.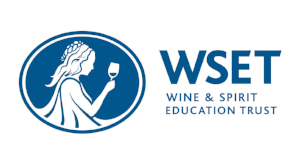 WSET provides best-in-class education and qualifications to inspire and empower the world's wine and spirits professionals and enthusiasts. We offer a comprehensive suite of qualifications covering wines, spirits and sake.
WSET qualifications are globally recognised as the international standard in wine and spirit knowledge. They are designed for those who are just starting out in their careers, as well as established professionals, and the many enthusiasts who have a passion for wines and spirits.