Event Details
Join Women of Vine & Spirits for our "Women to Watch" webinar in collaboration with Strategic Alliance Partner WSET, featuring Hannah Lanfear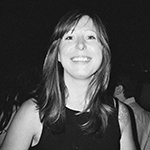 Thursday, October 10
1:00 PM PST/ 4:00 PM EST
Have you ever looked at a successful woman working in the
alcohol beverage industry and wondered
"How did they get there?"
Our "Women to Watch" webinars will bring these role models to your screens where you will get the opportunity to hear from their experiences navigating their career paths, the insights they have gained, best practices they can share, and how they used their WSET qualifications to their advantage.
Role models and mentors are extremely important as we navigate our own career paths and it is a cornerstone of Women of the Vine & Spirits to provide access to these role models! By learning from one another and sharing of best practices and advice, we can all thrive!
Already have a question for Hannah? Ask Now!
And we will share it during the live webinar!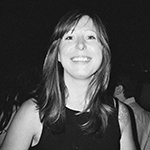 Hannah Lanfear is the founder of The Mixing Class, a company dedicated to offering education that benefits the industry as well as progression for individuals. Clocking in at 20 years of service to the cocktail & spirits industry, her journey took her from a teenager pulling pints and pouring rum in a harbour-side tavern in Cornwall, to making fancy drinks for the cognoscenti in some of the world's elite bars. She has managed and trained bar teams (Milk & Honey, Bungalow 8, Boisdale), passing down her skills from her mentors to her mentees; consulted on bar openings (Nimb Copenhagen, GloGlo's); travelled the world as a global brand ambassador experiencing bar culture the globe over; as well as working for a distillery managing the sales, marketing and exports of a brand (Jensen's Gin).
In early 2019 she launched a platform for LGBTQIA persons within the hospitality community within London. And in summer 2019 she launched the Mark Ridgwell Scholarship (dedicated in name to the memory of the pioneering spirits educator) thanks to the generosity of a long time friend and colleague of Mark's, as well as a champion of industry education, Jonathan Downey.
She has spoken at Tales of the Cocktail, BCB, and Imbibe Live!, written articles for industry press (Imbibe, Bar Life, Class, Drinks World Asia, Standart, Kampai!), was a member of the Tanqueray Ten Martini Guild, winner of the London heat of Bartender Mastermind and GVine's Gin Connoisseurs' Programme World Finalist 2013, and is Imbibe magazine's Educator of the Year 2019.
She likes a wet martini.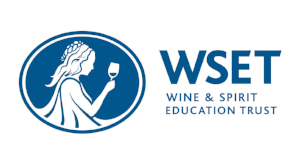 WSET provides best-in-class education and qualifications to inspire and empower the world's wine and spirits professionals and enthusiasts. We offer a comprehensive suite of qualifications covering wines, spirits and sake.
WSET qualifications are globally recognised as the international standard in wine and spirit knowledge. They are designed for those who are just starting out in their careers, as well as established professionals, and the many enthusiasts who have a passion for wines and spirits.