Event Details
As the leading trade alliance devoted to the advancement of women in the alcohol beverage industry and advocating for diversity initiatives, it is with great pleasure to facilitate the first of its kind
Women of the Vine & Spirits™
Executive Summit
Invitation Only, Executive Level,
WOTVS Corporate Partners Only
Max of 125 attendees
Wednesday, September 13, 2017
City Winery
155 Varick St, New York, NY
8:00 AM – 5:30 PM
Presentations & Speakers
Continental Breakfast
Plated Lunch
Closing Cocktail Reception
Executive Summit Program Guide
Ticket price: $439pp
Corporate Sponsorships Available
The Inaugural Executive Summit will bring together our top male and female executives to discuss best practices for starting or growing an internal women's leadership initiative.
Topics include Organizational Structure, Elements of an Effective Women's Initiative, Workplace Diversity, Succession Planning, Financial Equality, How to Start and Run a Successful Mentoring Program, How to Measure Program Effectiveness, and more.
Reminder: You must complete The Executive Summit Survey at the time of registration. Click Here to take the survey.
Please note: We require company name/contact information for invitations and presenters. However, all information is confidential. None of the survey content will be shared. It is strictly for WOTVS internal use only.
If you are interested in having your company participate and/or become a sponsor, please contact Deborah Brenner, brenner@womenofthevine.com
8:00AM – 9:00AM

Registration

Continental Breakfast

9:00AM – 9:20AM

Opening Remarks

Deborah Brenner, Founder & President, Women of the Vine & Spirits

Objective of the Summit

Business Case
The Path to Male and Female Engagement
Internal and External Engagement and Relationships
Succession Planning
Maintain and Sustain the Program
Best Practices Shared by Corporate Partners
Mentoring Sponsoring Advocating and Processes
Measurement of Success

9:20AM – 9:30AM

Women's Initiative Survey Results – Overview

Deborah Brenner, Founder & President, Women of the Vine & Spirits

9:30AM – 10:10AM

Executive Leadership Commitment and Strategic Planning

Jeffery Tobias Halter, President, YWomen

Change Must Start at The Top, Where Leaders Commit to Visible and Vocal Action
How the Women's Advancement Benefits the Company and All Its Employees
Integrated Alignment of Company Business Objectives, The Advancement of Women and the Need for Measurable Goals and Leadership Accountability
The Need for Supportive Company Initiatives with Cultural Competency/Bias-Mitigation Strategies

10:10AM – 10:50AM

Elements of an Effective Women's Initiative

Rachael Ellas, Consultant, Ellas and Associates

Must Gather Data to Understand the Issues/Challenges
Survey Your Female Employees – Survey Will Be Provided as Takeaway
Evolution of A Women in Leadership Program
Supporters/Detractors
Complexity
What Are Your Employee's Ambitions?
Who's in Charge of The Program?
Types of Programs to Implement Such as Mentoring, Business Development, Skills Training
Engaging Your Organization
External Conferences and Organizations Integrate the Customer

10:50AM – 11:05AM

Break

11:05AM – 11:45AM

Organizational Structure: A Necessity for a Successful Women's Initiative Program

Marlene Gordon, Vice President, General Counsel, Bacardi North America Corporation

Vision & Mission
Key Stakeholders
Organizational Structure

Advisory Committee
Steering Committee
Working Committees
Succession Planning
Governance

11:45AM – 12:25PM

Workplace Diversity- Build a Culture of Inclusion

Clarice Turner, Chief Executive Officer, Boudin SF

What Constitutes Inclusion and Exclusion in A Work Environment?
Discovery- How to Assess What Your Company Feels About the Topic
How is a Culture of Inclusion Fostered in The Workplace?
Where Does Exclusion Exist?
How do Diverse Communication Styles Play a Part in Inclusion?
What Is the Path to Inclusion?

12:25PM – 1:45PM

Lunch

1:45PM – 2:30PM

Share Best Practices: Women of the Vine & Spirits Corporate Members

Moderator: Molly Davis, V.P. of Premium Marketing, E. & J. Gallo Winery

Panelists:

Jolene A. Yee, Vice President & General Counsel, Delicato Family Vineyards

Tina Mahaffey, VP West & Plains Region, Treasury Wine Estates

Anita Cook-Motard, CSW, Director of Strategic On Premise Accounts D&E Fine Wine, Southern Glazer's Wine & Spirits

Vanessa Kay, Senior Vice President, Veuve Clicquot, Krug and Ruinart USA at Moët Hennessy USA

How Did Your Company Start?
Three to Five Top Initiatives of the Program
Best Processes
Advancement of Women in Leadership Roles
What Has Been the Outcome?
Engagement by Executive Leadership
Succession Planning
Goals and Timeline
Work/Life Resources such as: New Parent Mentoring Program, Flexible Work or Remote Arrangements, Child/Elder Care, Career Coach

2:30PM – 3:15PM

How to Start and Run a Successful Mentoring Program

Moderator: Adrienne Dake, Senior Director, Talent Management, Constellation Brands

Panelists:

Jan Barnes, Vice President Group Brand Director, Ste. Michelle Wine Estates

Alex Evans, Chief Marketing Officer, Precept Wine

Sandra LeDrew, President of Winery Operations & Chief Development Officer, Terlato Wine Group

Jody Turnbow, Vice President of Supplier Management, Southern Glazer's Wine & Spirits

Carolyn Wente, CEO, Wente Family Estates

How to Set Up a Program

Formal Vs Informal
How to Pick a Mentor
How to Train a Mentor
Objectives of Program

How to Run a Program

Mentor's Responsibility/Mentee's Responsibility

How to be Successful: Key Learnings & Takeaways

Challenges/Benefits
Measurements and Outcomes

3:15PM – 3:30PM

Break

3:30PM – 4:00PM

How to Measure Program Effectiveness

Desire' Hunter, Director of National Accounts West, Brown-Forman

Effective Measurement and ROI Calculation.
Establishing Key Performance Indicators That Measure Effectiveness
What Are the Elements That Need to Be Measured?
How Often Should Check-Ins Occur?
How Should the Information Be Communicated and To Whom?
How Is the Learning Being Applied Back to Their Roles?
How Is That Being Quantified?

4:00PM – 4:30PM

Closing Remarks

Recap/ Takeaways

4:30PM – 5:30PM

Cocktail Reception
Jan Barnes
Vice President, Group Brand Director
Ste. Michelle Wine Estates
Jan Barnes is the Vice President, Group Brand Director for Ste. Michelle Wine Estates (SMWE), the leading wine producer in Washington state and owner of wineries in California and Oregon as well as the exclusive US importer of Antinori wines, Champagne Nicolas Feuillatte and Villa Maria Estate.
Jan has over 25 years of experience in consumer marketing, promotions and PR. Prior to joining Ste. Michelle Wine Estates, Jan worked with Millstone (gourmet coffee) and Proctor and Gamble. She joined SMWE in 1998, and is in her 19th year with the company.
She is responsible for the brand marketing and strategic development for a 3 million case portfolio, including Chateau Ste. Michelle, Domaine Ste. Michelle, Eroica and O Wines. Chateau Ste. Michelle is the #3 premium brand sold in the U.S. (Nielsen) In addition to successfully managing and growing a broad portfolio, Jan was the marketing lead for Eroica, ajoint venture between Chateau Ste. Michelle and Germany's famed Dr. Loosen Estate. "I have a great passion for delivering exceptional winery experiences to consumers, be it through packaging or promotions, a glass of wine or a visit to the historic grounds of Chateau Ste. Michelle," Jan says.
Chateau Ste. Michelle was recently awarded its 21th Winery of the Year honor fromWine & Spirits, U.S Wine Producer of the Year from the International Wine & Spirit Competition and 2013 Pacific Northwest Winery of the Year from Wine Press Northwest.
Jan is an Ohio native with a Bachelor of Arts degree from Western Washington University.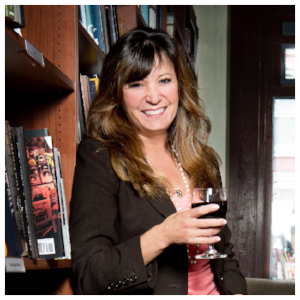 Deborah Brenner
President & Founder
Women of the Vine & Spirits
Deborah Brenner graduated from the University of Delaware with degrees in English and Journalism, and was soon hired by a television and film technology company that required international travel to countries for whom wine is a part of everyday life. After over 20 years in the male-dominated field of high-end technology and owning a marketing and public relations firm, Ms. Brenner discovered during a fortuitous trip to Napa and Sonoma that many women in the wine industry – like her own – were under-recognized. Compelled to tell their stories, she authored a bestselling collection of profiles on women in the wine industry, Women of the Vine: Inside the World of Women Who Make, Taste and Enjoy Wine, which Wine Spectator named a Critical Read of 2007.
Through the process of writing the book and championing its subjects, Ms. Brenner became inspired to enter the wine business herself, releasing wine from a first-of-its-kind collective of seven artisan women winemakers from Napa, Sonoma and Paso Robles. For the following seven years, Ms. Brenner learned the business inside and out. Ultimately, however, all the money, blood, sweat and (a lot) of tears could not foster women in the wine industry the way Brenner had hoped, which led her to shut down the Women of the Vine wine brand and return to the drawing board.
One year later, Brenner organized the inaugural Women of the Vine Global Symposium, held in March of 2015, which quickly sold out to 500 women from five countries. Due to the overwhelming response, Brenner and the Women of the Vine Advisory Board went to work developing a consortium that supports professionals in the alcohol beverage industry year-round. Thus emerged the Women of the Vine Alliance, a membership-based organization, anchored by the annual Symposium, whose mission is to empower and equip women worldwide to advance their careers in the alcohol beverage industry, fostering gender diversity and talent development across the industry at large.
Ms. Brenner has received a Rising Star Award from Women for WineSense (2008), a New York Small Business Administration Women in Business Champion Of The Year (2009), a New York City National Association of Women Business Owners Signature Award (2010), the Lillian Vernon Award for Outstanding Community Service by the Women's Enterprise Development Center (2011), a NY Women in Communications Rising Star Award (2013), and the Rockland Business Women's Network Woman of the Year Award (2014).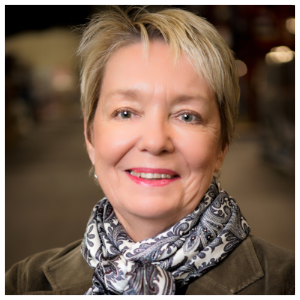 Anita Cook-Motard, CSW
Director of Strategic On Premise Accounts D&E Fine Wine
Southern Glazer's Wine & Spirits
Anita Cook-Motard's profession in the alcohol beverage industry spans over 30 years. Anita has worked with the legacy Glazer's Family of Companies for her entire career in many different areas of the company including spirits sales, wine sales, corporate accounts, marketing, and management.
In 1997 Anita was instrumental in the formation of the Domaines & Estates Fine Wine Group within the Glazers organization – a specialized sales division dedicated to small and mid-size wine companies. Anita currently works with the D&E Fine Wine Group as Director of Strategic On-Premise Accounts.
In 2015 Anita founded CHEERS, the first legacy Glazer's womens' business resource group. The CHEERS organization works to explore growth and development opportunities specifically for women in business.
Anita is active in many food and wine organizations including Les Dames d' Escoffier, the American Institute of Wine & Food, the Wine & Food Foundation of Texas, and Women of the Vine & Spirits. Anita loves to cook and enjoys a glass of fine wine now and then.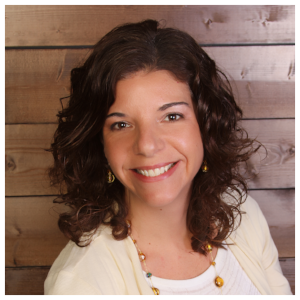 Adrienne Dake
Senior Director of Talent Development and Leadership Strategy
Constellation Brands
Adrienne is Constellation's Senior Director of Talent Development and Leadership Strategy reporting to Tom Kane, Chief Human Resources Officer. In this role, Adrienne is responsible for strategizing and developing talent company-wide. She manages a wide range of programs and resources focused on building and preparing talent to meet the com­pany's growth. One example is the creation and launch of the company's first-of-its-kind women's leadership development strategy to help women build influential relationships and foster advancement opportunities.
Adrienne joined Constellation Brands in May 2004 and has held various HR and Corporate Communication roles with increased scope and responsibility.
Constellation Brands is a leading international producer and marketer of beer, wine and spirits with operations in the U.S., Canada, Mexico, New Zealand and Italy. Constellation is the third-largest producer and marketer of beer for the U.S. market and the world's leading premium wine company with a leading market position in the U.S. and New Zealand. Constellation's portfolio is complemented by select premium spirits brands. The company recently added wine brands Meiomi (2015) and The Prisoner Wine Company (2016); Casa Noble tequila (2014); and craft beer brand Ballast Point (2015) to its robust portfolio.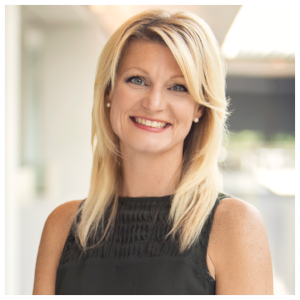 Molly Davis
Vice President of Premium Marketing
E. & J. Gallo Winery
A native of Sonoma County, California, Molly attended California State University at Chico, where she earned both her bachelor's degree and MBA. Shortly after graduating, she joined Gallo as a Supply Chain Forecast Analyst, where she managed production and logistics to support distribution and promotion for a portfolio of brands throughout the U.S.
Rising to Vice President over nearly 20 years within Gallo Marketing, Molly has gained valuable broad-based experience working on a diversity of assignments. She currently leads a team of 25 talented marketers responsible for the development of 15 premium brands.
Throughout her tenure, Molly has focused on driving sustained growth through consumer affinity, as well as establishing Gallo's presence in the premium wine category, which has grown from five premium brands in 2005 to over 30 brands today.
"Working at Gallo has allowed me to explore the wine industry through our incredibly diverse premium portfolio and I'm very proud that we've had many success stories," says Molly. "But what I've enjoyed the most is working with our talented team of marketers. It's given me the opportunity to be a leader and mentor, and I love seeing them grow and succeed through their careers."
Among the brand introductions she has led, Molly is particularly proud of the success of Apothic and La Marca. Launched in 2010, Apothic is currently the #1 Premium wine brand, achieved through innovative product and promotion — including a first-of-its-kind seasonal strategy — and a uniquely loyal consumer following. Introduced in 2011, La Marca is now the #1 Prosecco in the U.S., building a compelling lifestyle position through strong consumer insight, distinctive packaging and an accessible luxury brand personality.
Molly has also played a key role in helping Gallo grow its footprint in the luxury wine space by leading the integration and development of acquisitions, including William Hill Estate Winery, Talbott Vineyards and J Vineyards & Winery, Gallo's first foray into marketing luxury sparkling wine.
Molly lives in Modesto with her family, keeping busy with raising her four children, Luke, Jack, Quinn and Callie. In between her schedule of sports practices and dance recitals, Molly takes the time for an occasional round of golf, traveling or sharing a bottle of wine with friends and catching up on reality TV.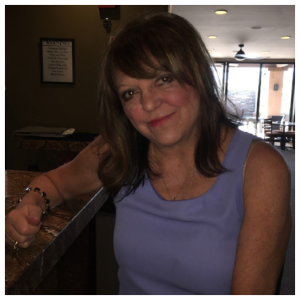 Rachael Ellas
Consultant
Ellas & Associates, LLC
Recently retired after 31 years at Ste Michelle Wine Estates, the 4th largest Premium Wine Company, Rachael began her career in the beverage industry in as a Sales Manager with a Premium Wine Distributor in the state of Oregon. She joined Ste Michelle as a State Manager and was promoted to Northwest Region Vice President three years later.
Her tenure as Northwest Sales Region Vice President began with a team of five people covering five states. As Region Vice President her management role expanded to 25 sales people across seven states, with responsibility for 24% of sales for the company and earning Sales Region of the Year titles in 12 of the last 28 years. Rachael and her team also built Ste. Michelle Northwest business to a 25% share of the premium wine category.
In 2013, at the recommendation of Ted Baseler, CEO of Ste Michelle Wine Estates, Rachael spearheaded and founded the Women of Wine Leadership program, traveling throughout the country to discuss its important role within the organization and to rally support. Thanks to her efforts, today Women of Wine is active throughout the company at all levels and participation grows for women and men with every event and initiative. Among her many contributions to the organization, Rachael also played an important role in the pilot of the mentoring program, which launched company wide. "In addition to being a part of growing Ste Michelle Wine Estates to the premium wine company that it has become, being part of Women of Wine has been a very rewarding part of this career" says Rachael. She continues in an active role as the first Alumnus Advisory Board member.
In her new endeavor, she will continue to mentor and coach women in the wine business, focusing on the business side of the industry as well as consulting.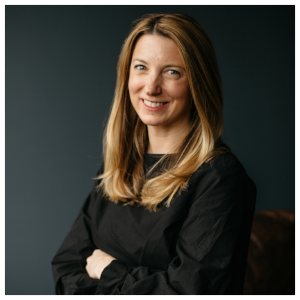 Alex Evans
Chief Marketing Officer
Precept Wine
Among the founding members of Precept Wine, Alex Evans has been at the helm of its marketing department since February 2003.
As Chief Marketing Officer Alex has spearheaded education, communications, branding, and creative direction on nearly every wine found within the Precept portfolio. Today, as the company's Chief Sales and Marketing Officer, Evans oversees business development opportunities across multiple sales channels, including key strategic regional and national accounts, and marketing innovation, strategy and management as well as presides over Precept Wine's retail business.
Prior to Precept Wine, Evans served as Brand Manager for Constellation Wines U.S. and, prior to that, Brand Manager for Corus Brands. Evans began her career in the wine trade as an account executive for Westbury Communications in London. She received her bachelor of arts from the University of Washington.
Her two decades of experience have made her an integral fixture in the wine industry and her leadership continues to open new opportunities for Precept Wine, its estates and vineyards as well as push the boundaries of innovation in wine branding and consumer experiences. She is a passionate advocate of diversity and inclusion initiatives at all levels of the wine industry and has championed them within Precept Wine from its founding.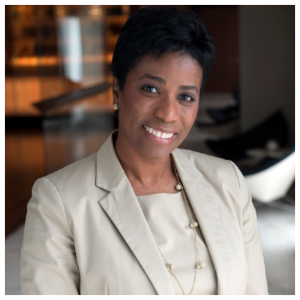 Marlene Gordon
Vice President, General Counsel
Bacardi North America Corporation
Marlene Gordon is Vice President & General Counsel for Bacardi North America Corporation. Marlene serves as a strategic business partner and the senior key point of contact for the legal and compliance activities for the companies within the Bacardi North American business unit. She is a member of Bacardi's North America Leadership Team, managing the legal services and support to the Regional President and senior leadership.
She also serves as a member of the Global Legal Leadership Team and contribute to the effectiveness of the Global Legal Function. Her responsibilities include proving Leadership and development to a team of lawyers and paralegals in the North American region and overseeing the retention and strategic direction of external law firm relationships. Her specific duties include overseeing and managing legal advice and support for the businesses in the North American region, including, marketing and innovation activities, distributor arrangements, trade practices, commercial transactions, regulatory compliance, employment matters, business development transactions, information technology, real estate, corporate communications, disputes, corporate secretarial and governance.
Marlene also serves as the Global chair for Bacardi's Women-In-Leadership Program, an initiative that was founded with the mission of unleashing the potential of current and future female leaders at Bacardi to drive sustainable top and bottom line business growth. In leading this program globally, Marlene works to embed the initiative into Bacardi's business strategy and to instill a sense of ownership and accountability in business leaders to set the right example and drive engagement throughout the organization. Areas of focus include: programs to strengthen the talent pipeline (i.e., formal mentoring program, personal/professional development activities); networking opportunities and initiatives to empower employees in a winning work environment; and community partnerships centered on women helping other women in need. This program positions Bacardi as an employer of choice for talented women and helps establish stronger career paths toward senior leadership.
Prior to Bacardi, Marlene spent 14 years at Burger King Corporation with increasing U.S. and global roles of responsibility. During her tenure at Burger King, she also served as Vice President & Assistant General Counsel, Chief Legal Crisis Officer, chaired the company's Women's Leadership Forum and received Burger King Corporation's Crowning Achievement Award for outstanding work and accomplishments.
Marlene previously worked for Republic Industries, Inc. and Blockbuster Entertainment Group, and was in private practice with a leading Florida law firm earlier in her career.
Marlene earned her B.A. in Economics with honors from the University of Chicago and her JD degree from Northwestern University Law School.
Marlene truly believes in giving back to those less fortunate than herself and in 2012 founded the Lynne Mitchell Foundation to honor her mom's legacy and provide educational resources and opportunities for underprivileged children in the rural community in Jamaica where Marlene and her family are from.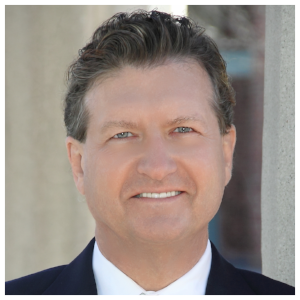 Jeffery Tobias Halter
President
YWomen
Jeffery Tobias Halter is the President of YWomen, a strategic consulting company focused on engaging men in women's leadership issues. YWomen focuses on driving actionable business plans and strategies to help organizations create Integrated Women's Leadership Strategies. Jeffery is the former Director of Diversity Strategy for The Coca-Cola Company.
Jeffery is author of two books, WHY WOMEN, The Leadership Imperative to Advancing Women and Engaging Men and Selling to Men, Selling to Women. He is a contributing writer to the Huffington Post, the New York Daily News, Working Mother magazine and a two-time TEDx speaker. His work has been profiled in Forbes and US News and World Reports. Additionally he is a regular contributor to Fox Business Radio and Good Morning Charlotte.
His clients include two Catalyst Award winning companies, The Coca-Cola Company and Kimberly Clark, as well as dozens of other Fortune 500 companies. He has led best practice work with companies such as McDonald's, Deloitte, Novartis, GE, Walmart and Costco.
Desire' Hunter
Director of National Accounts West
Brown-Forman Corporation
Desire' Hunter joined the Brown-Forman Corporation in 2014, after 22 years of experience at the Coca-Cola Company. Brown-Forman is one of the largest American-owned spirits and wines companies and sells in more than 160 countries. Desire' has a wealth of experience managing and leading in areas of; bottler/distributor operations, marketing & sales, commercial planning, asset management and contract negotiation with large marketing assets. She has led sales operations, business development, national and global sales, designing winning strategies and platforms that strengthen mutual business.
Currently, Desire' and her family live in Seattle, WA. She is the Director of National Accounts West and is responsible for leading the sales functions for assigned national retailers. She was on the Board for Network Executive Women in the Pacific Northwest from 2012-2015 and is now a current member of Women of the Vine & Spirits. Desire' received her undergraduate degree from the University of Wisconsin in Business Administration and her Masters of International Business from The University of South Carolina.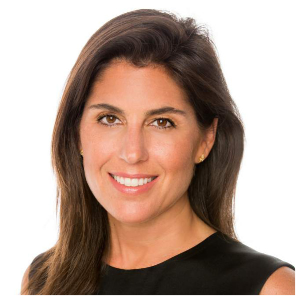 Vanessa Kay
Senior Vice President
Veuve Clicquot, Krug and Ruinart USA at Moët Hennessy USA
As the Senior Vice President for Veuve Clicquot, Krug and Ruinart U.S., Vanessa Kay directs and manages all business, brand marketing and events in the United States for the 3 champagne brands . Prior to stepping into this role in the fall of 2010, Vanessa was the Business Development Director for the Maison Veuve Clicquot based in France and was responsible for the United States and Asia Pacific regions. In her current position, Vanessa oversees each aspect of the brand including marketing, sales, distribution, events, public relations and digital efforts.
After earning a B.A. degree in French Literature magna cum laude from Cornell University, Vanessa moved to France where she completed an MBA at INSEAD in Fontainebleau and subsequently lived in Paris for 20 years. Prior to joining Moet Hennessy, Vanessa worked for Citibank in Marketing and Strategic Development for 5 years in both NY and Paris and subsequently in management consulting in Paris for over ten years across multiple sectors including banking, pharma, biotech and heavy industry.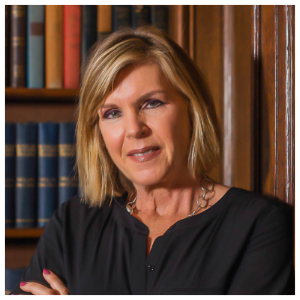 Sandra LeDrew
President of Winery Operations & Chief Development Officer
Terlato Wine Group
Sandra LeDrew literally grew up in the wine business and has been suspected of having Pinot Noir pulsing through her veins. A seasoned veteran in the wine industry, she has over 25 years of experience and has earned a verifiable reputation for driving outstanding results and a world-class culture of teamwork and collaboration.
Sandra joined Terlato Wine Group (TWG) in February of 2017 as President of Winery Operations and Chief Development Officer. In this newly created role, she is responsible for Terlato wineries around the globe, including California holdings Rutherford Hill, Chimney Rock, and Sanford wineries as well as Klipsun Vineyard in Washington. Sandra also oversees TWG's joint ventures in France, Italy and Australia and production of the Federalist, Seven Daughters and Terlato Family Vineyards brands. Sandra is also responsible for all direct-to-consumer business and retail sales at Terlato's wineries.
In her additional duties as Chief Development Officer, Sandra will help drive expansion efforts as Terlato looks to acquire new vineyards and wineries and add strategic wine and spirits brands to its diverse portfolio.
Before joining TWG, Sandra was President of Treasury Wine Estates Americas, overseeing more than 1,200 employees in the US & Canada, ten wineries and 47 vineyards covering 11,600 acres in California. In her 4 year tenure, she was instrumental in helping to dramatically turn around a business that had been flailing.
Prior to that, Sandra held multiple executive positions at Diageo including President of Diageo Chateau & Estates premium wine group in early 2009 and President of Diageo's newly launched Catalyst spirits business unit in 2011.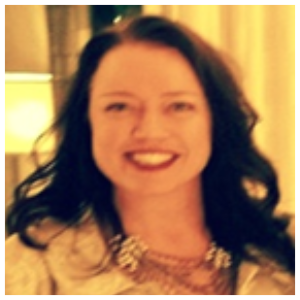 Tina Maheffey
VP West & Plains Region
Treasury Wine Estates
Tina Mahaffey is the Vice President of the West & Plains Region at Treasury Wine Estates and is the America's Co-Chair for TWE for She, Treasury's global women's initiative.
Tina passionately believes in inclusiveness and the power of a team that respects and supports one another. TWE for She has offered her the platform to engage and support the women and men of TWE, as well as their industry colleagues, toward this endeavor.
Tina has been with Treasury for four years following 11 years at Diageo in sales leadership roles.
Tina holds a Bachelor of Arts in English from The University of Oregon. She lives in Portland, Oregon with her husband, Brett and 9 year old twins, West and Rita. She is perpetually energized and exhausted.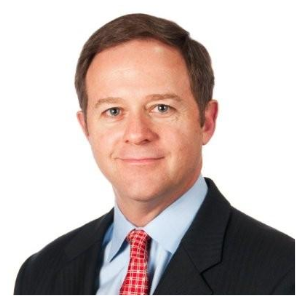 Jody Turnbow
Vice President of Supplier Management
Southern Glazer's Wine and Spirits
Jody Turnbow has over 25 years of leadership experience in the Beverage Alcohol industry. His career successes include an outstanding blend of both distributor and supplier positions across a wide spectrum of opportunities. Today Jody serves as the VP of Supplier Management for Southern Glazer's Wine and Spirits where he is responsible for developing and executing all strategies for marketing, goal setting, projections and reporting financial results for Gallo brands for a 12 state territory.
During his 15 year career at Southern Glazer's Jody has held positions of increasing authority including the VP of Shared Services with direct responsibility for developing and executing all strategies for grocery chains, drug, convenient and Total Wine and More stores. He also managed BU's for Texas chains, trade development, stockers, merchandising, and the paramount selling division. Other roles span from sales manager to General Manager of one of the largest sells divisions at SGWS. In his spare time he served as the Co-Chair of the Texas Diversity Council and is active in Big Brothers and Big Sisters of Dallas.
At E & J Gallo Jody spent over 11 years serving in leadership roles ranging from a Sales Manager to Managing Director.
Jody is a graduate of Texas State University with a BBA degree in Marketing and successfully completed and passed Certified Specialist of Spirits and completed sommelier training lead by Doug Frost.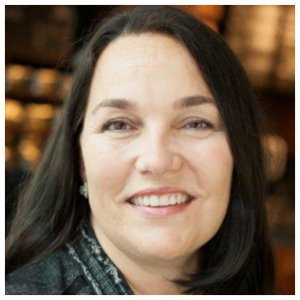 Clarice Turner
Chief Executive Officer
Boudin, SF
Ms. Turner recently took the position of Chief Executive Officer at Boudin SF after seven years as Senior Vice President, GM Americas Retail Business for Starbucks, where she led the company's $3B businesses in the US, Canada and Latin America, and helped pioneer "Evenings," a program of wine, beer and small plates in select markets. Previous appointments included executive positions with Papa Murphy's Take 'N' Bake Pizza and PepsiCo and Yum! Brands.
Clarice continues a tenure of service on multiple boards, private, advisory and nonprofit. She currently serves on the Culinary Institute of America Board of Fellows, as an executive board director for the National Restaurant Association, vice chair of the Food & Healthy Living committee and past chair of the Sustainability committee, and the Advisory Board for the Washington State University School of Business. Clarice earned a Master of Business Administration concentrating in international business, a bachelor's in geology from San Francisco State University, and attended Fudan University in Shanghai, China where she studied Mandarin Chinese and published several papers on her research and work.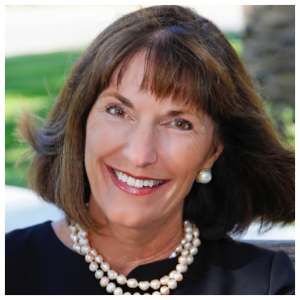 Carolyn Wente
Chief Executive Officer & Fourth Generation Winegrower
Wente Family Vineyards
Carolyn Wente is one of the driving forces behind the expansion and growth of Wente Family Estates' portfolio of wines. She was also instrumental in the development of the Wente family's lifestyle business, which has brought Wente Vineyards worldwide renown and attracted visitors from around the globe. Today Carolyn works with fourth and fifth generation family members and company executives to continue the growth of Wente Family Estates. She was chosen as one of the honorees for the Leading Women Entrepreneurs of the World in 2002, in an event sponsored by J.P. Morgan Private Banking, Baccarat and Hermès, among other leading luxury brands. She will take on the role of president of the California Wine Institute in June of 2014 – the fifth member of her family to lead the organization that her grandfather helped establish eighty years ago.
"There are very few family businesses that survive past the third generation. I am proud to be a member of the fourth generation in a successful and growing family business in a very competitive global environment. Through my nearly thirty years in the business, I have built relationships with employees, customers and consumers. We are still a relationship-based business, so having visible family leaders who are in it for the long run is extremely important," says Carolyn.
As CEO, Carolyn is now heading the effort to meet the family's goals for Wente Family Estates: growing the business, strengthening the company's brand promise and developing an enabled, high-performing organization. An important part of this effort is to secure an efficient transition, where the fifth and future generations take over a healthy and profitable business with seasoned, trained and passionate leaders – both family and non-family members.
When Carolyn joined the business in the early 1980s, the family was recognized for its leadership in viticulture, enology and the world of wine business. That reputation served as a challenge to Carolyn and her brothers. There was more to accomplish.
"As a family, we are always pushing the quality envelope for our wines. With our lifestyle businesses, the same holds true – providing a quality experience that exceeds our guests' expectations."
The opening of the new Wente Vineyards Restaurant and Visitors Center in 1986 was the first step in the realization of their dream for a new appreciation of wine as a part of culture in America. Under Carolyn's direction, The Restaurant at Wente Vineyards has become a culinary destination continuously rated among the top ten restaurants in the East Bay by a number of leading publications, including the popular Zagat restaurant survey and the Wine Spectator Best of Award of Excellence. In the summer of 1986, The Concerts at Wente Vineyards followed, featuring world-renowned artists such as James Taylor, Elvis Costello, Sheryl Crow and Diana Krall. Now each summer, over 15,000 San Francisco Bay Area concertgoers come to Wente Vineyards in the Livermore Valley to enjoy spectacular evenings of wine, food and world-class entertainment.
In 1998, the Wente family created an 18-hole championship golf course designed by Australian golfing great Greg Norman, which is beautifully located in the midst of the vineyards and offers exciting challenges to both male and female golfers, a destination to enjoy wine country. In 2006 through 2008, The Course at Wente Vineyards hosted the Wine Country Championship, the fifth stop on the PGA's Nationwide Tour.
Carolyn co-authored Sharing the Vineyard Table: A Celebration of Wine and Food from the Wente Vineyards Restaurant, with Kimball Jones in 1999. Through her direction of The Restaurant and this book, Carolyn expresses her wide-ranging culinary knowledge. A second book, The Casual Vineyard Table, a less formal take on meal preparation and wine and food pairing, was published in May 2003.
Carolyn was born and raised in the Livermore Valley, California. She earned a degree in history at Stanford University. She also studied in Europe and was a student intern on Capitol Hill in Washington, D.C. To broaden her experience in the business world, Carolyn spent three years working for Crocker Bank as a financial analyst before returning to the family winery. Carolyn makes her home in the scenic Livermore Valley with her husband, Buck Layton, and their son, Buck IV.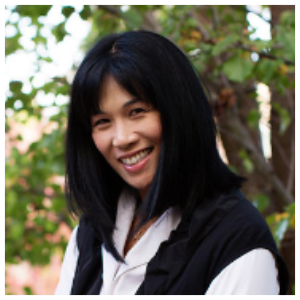 Jolene A. Yee
Vice President & General Counsel
Delicato Family Vineyards
Jolene Yee, Vice President and General Counsel of Delicato Family Vineyards, leads the small but fierce Delicato Legal Department at Delicato Family Vineyards. Her practice encompasses all aspects of winery operations, including legal strategy, M&A, domestic and cross-border commercial transactions, trademark, employment counseling, policy analysis and development, and general corporate representation.
Prior to joining Delicato, she spent over a decade advising a large alcohol beverage company, following a short stint with a tech firm in the Silicon Valley and a slightly longer stint as a Foreign Legal Consultant representing American and European clients in general business matters and acquisitions of financially distressed companies with a large law firm in Seoul, Korea.
Jolene holds a B.A. in Political Science from the University of California, Los Angeles, and a J.D. from UC Hastings College of the Law, where she served as Editor-in-Chief of the Hastings Communications and Entertainment Law Journal and currently serves on the Hastings Employer Advisory Counsel.
Jolene has a history of supporting women in education and in business, and in building programs at work that help support, mentor, and advance women in the workplace. She strongly believes that a more diverse leadership means a more successful company, and is grateful to the Indelicato Family and the Delicato Leadership Team for supporting the Women's Leadership Initiative. She is excited about the future of women leaders at Delicato, and in our industry.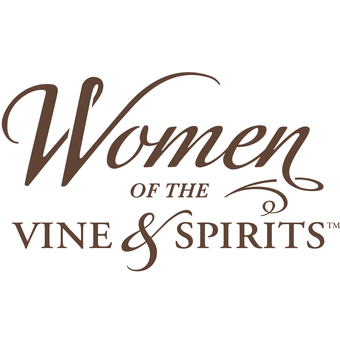 155 Varick St, New York, NY 10013, USA