Event Details
Join Women of the Vine & Spirits for a Live Webinar:
Women Beyond The Tipping Point: Action Steps to Drive Gender Diversity Within Your Organization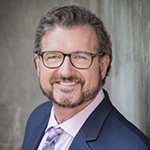 Hosted by Jeffery Tobias Halter, President of YWomen
Tuesday, November 19
1:00pm PST / 4:00pm EST
We are living in exponential times for the advancement of women. For corporate success today, smart companies are leveraging one of their greatest assets for growth - Women! As leaders, it's our responsibility to guide our teams and organizations as they address challenges. What are the barriers in the system, and how can we overcome the challenges? During this fast-paced session with Jeffery Tobias Halter, corporate gender strategist and president of YWomen, will explore the next great disruptive business strategy and why engaging men and middle managers is essential to drive your women's leadership agenda and gender diversity and inclusion within your organization.

Key takeaways:
Move leaders from a conceptional idea of advancing women to the role of an advocate.
Identify the four barriers and the solutions for achieving success.
Create an action plan. What can you do to be an agent of change in your organization?

There is a two part registration process.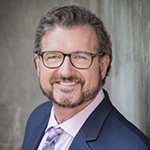 Jeffery Tobias Halter is the President of YWomen, a strategic consulting company focused on engaging men in women's leadership advancement. Founder of the Father of Daughter Initiative, creator of the Gender Conversation QuickStartersNewsletter and the Male Advocacy Profile, Jeffery is former Director of Diversity Strategy for The Coca-Cola Company and is the author of two books, WHY WOMEN, The Leadership Imperative to Advancing Women and Engaging Men and Selling to Men, Selling to Women.