Event Details
Join Women of the Vine & Spirits for
Using Mindfulness As a Tool for Growth
Hosted by the Wellness Business Resource Group
Tuesday, June 6
10:00 AM PST / 1:00 PM EST
Jenifer Vogt
Wellness BRG Co-Lead
Marketing Professional & Writer
JMV Media Group

Olivia Campbell
Wellness Group Liaison
Community Relations Manager
WOTVS
Mindfulness is a word that's everywhere lately. Many have discovered that committing to a mindfulness practice has a myriad of benefits, including the following:
Increased focus and concentration
Improved self-awareness
Improved relationships
Improved ability to withstand uncertainty
Improved self-control
Increased empathy
The session will begin with a ten-minute presentation to review:
Definition of Mindfulness
Why Mindfulness and Meditation Are Not the Same
Mindfulness as a Practice, and a Way of Life
Suggested Resources
Join us for an open discussion where more seasoned practitioners are invited to share their journeys of the benefits they have experienced through Mindfulness, and where newbies are invited to ask questions. The presentation and list of resources will be available after the session in the Wellness Business Resource Group Discussion Board.
The last five minutes of the session will be dedicated to an (optional) Mindfulness Meditation.
Our Business Resource Group Live Chats are not recorded as to encourage participation and networking. These conversations are strategically structured to be group conversations rather than traditional Live Chats or webinars. We encourage all to speak up and share.
Join us for this interactive discussion. You can keep your camera on or off and -- because it's lunch time for many -- please feel comfortable eating during the session, which will not be recorded.
Who Should Attend:
Beginners through advanced Meditation enthusiasts, Interested Individuals, ALL

Have you joined our Wellness Business Resource Group?
It is our mission to create a collaborative movement of support for better health and well-being among our membership. The purpose of this group is to build a community of women working together to take charge of their health and wellness journey. We encourage you to share your challenges and accomplishments, and exchange ideas and tips for health and well-being. Feel free to also post topics, start discussions, and share resources with each other. Let's support and learn from each other and create a wellness connection! Join Here!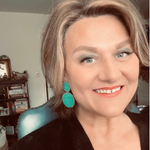 Jenifer Vogt is a digital marketing professional and writer. She first fell in love with the culture of the W/S industry because her grandfather was a bartender with a local following who appreciated his dry wit and empathic listening. Later, she became even more enamored when she harvested grapes as a day laborer at a local Hudson Valley winery. She's been a student of Mindfulness since 2007, but in 2021 obtained her MBSR (Mindfulness-Based Stress Reduction) certification and serves as a Meditation Facilitator for Mindful Leader's Meditation Together program and is the Wellness Business Resource Group Co-Lead. She's worked with, and written about, wineries and distilleries, and about the health benefits of the Mediterranean diet and lifestyle. She's also consulted on marketing to doctors, medical practices, home health care agencies, dentists, therapists, wellness practitioners and the Institute of Coaching at Harvard Medical School.