Event Details
Join Women of the Vine & Spirits and special guest, Corporate Member WSSA for a live webinar:
The Ultimate Guide to the Craft Beverage Modernization Act
Thursday, June 20
1:00pm PST / 4:00pm EST
Join host, Alison Leavitt, Managing Director of WSSA (the Wine and Spirits Shippers Association) as she provides the 101 on the Craft Beverage Modernization Act.
In this informational webinar Alison will go over:
The Craft Beverage Modernization Act (CBMA) and how it came to fruition.
CBMA's benefits for US importers/distributors along with supplier involvement.
Rate structure and potential credits to be obtained for wine, beer, and spirits.
Steps to take in order to obtain an organization's allocated tax credits.
Three documents required for every CBMA claim.
Two methods for obtaining the tax credits – Protests vs PSC's.
Overview of WSSA services surrounding the CBMA.
Why this is Important for YOU and your business:
Members would benefit from this webinar by acquiring:
A better understanding of the CBMA legislation
Clear knowledge of whether their organization is eligible to obtain the tax credits.
Step by step process of where to begin along with the tools and links to the resources required to submit CBMA claims.
Introduction to the potential savings and refunds available through these tax credits, which could ultimately result in an increased revenue stream, thereby growing company profits, increasing their bottom line, and enhancing professional performance!
3 more reasons to attend the WOTVS webinar on the Craft Beverage Modernization Act:
Legislation has been re-introduced in the Senate and the House and bi-partisan support is growing every day to make the CBMA permanent.
Time is running out for 2018 claims for importers: If you are eligible for a CBMA claim and have not yet applied for a retroactive refund, you need to start!
Learn about upcoming opportunities to make your voice heard in Washington DC with concerns or support of CBMA.
This webinar is especially pertinent for USA importers of wine, spirits, and beer, and we look forward to sharing our expertise with you!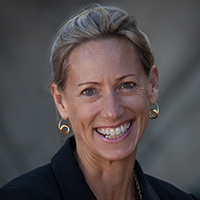 Alison Leavitt is currently the Managing Director of WSSA (the Wine and Spirits Shippers Association). Ms. Leavitt has been involved in the international logistics industry for over 30 years. She served as the Director of Business Development at Albatrans, Inc, a global freight forwarder headquartered in Florence Italy for 14 years, working on national accounts and strategic initiatives. Ms. Leavitt joined WSSA as Managing Director in 2013. WSSA represents over 500 members involved in the import and export of alcoholic beverages and related products, and manages over 35 service contracts and a half billion dollar insurance program. Alison serves on various boards, including the Maine Port Authority, the Coalition of New England Companies for Trade, and Maine College of Art, and also serves on the Editorial Board of American Shipper, and is involved in the AgTC (Agriculture Transport Coalition). Ms. Leavitt has worked in all aspects of international trade, including ship agency, customs brokerage, freight forwarding, and contract negotiations. She has been a licensed Customs Broker since 1986. Ms. Leavitt resides in Portland, Maine with her two children.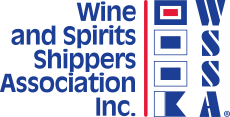 The Wine and Spirits Shippers Association (WSSA) negotiates shipping contracts on behalf of importers and distributors in the wine and spirits industry. Our dedication to providing efficient and economical transportation by land, sea, or air, enables our members to tap into a marketplace – efficiently and affordably.
WSSA was founded by the Wine and Spirits Wholesalers of America (WSWA) and the National Association of Beverage Importers (NABI) in 1976 as a shipping cooperative. Today, WSSA serves as a not for profit shippers association that is managed by a Board of industry executives. WSSA combines the total volume of its member shipments to achieve preferential rates and service from each of its carriers and vendors. These rates improve the opportunities for our members to compete in the global wine and spirits marketplace.