Event Details
Join Women of Vine & Spirits
Live Webinar:
The Growing Market on Wine Transparency with Special Guest, WOTVS Associate Corporate Member, Vegan Wines
Tuesday, December 17
10:00 AM PST/ 1:00 PM EST
In today's world of wine, there are more and more categories coming about making it more confusing for consumers. The same goes for the food industry and, as we all know, food is wine and wine is food.
What is organic, vegan, zero sulfites, no sugar, keto diet, natural wines, biodynamic, clean wine, etc. ? While Vegan Wines has guidelines, it is not just about having no animal products in the winemaking process; It is also about going back to the roots of winemaking when the farmers worked alongside nature instead of against it.
It is very important to start with the farmer. As the climate changes and the soils become unpredictable this means that the winemaking will need to change, and there are only two choices: You keep making the wine taste good by hiding the flaws with harsh chemicals OR, we start taking care of the soil and the life of the grapes. This will not be an overnight fix, but it is a road we must start believing in and making changes. In order to have a good product, in anything, you must start at the source. Transparency is what the demand is today and growing stronger. The younger generation, which is our future wine sales forecast, wants to know where their food comes from, and wine is food and food is wine.
There is a two part registration process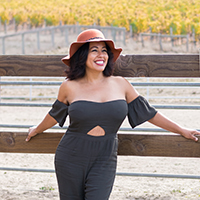 Frances Gonzalez is the Founder and President of Vegan Wines, a completely vegan-friendly wine club, and Despacito Distributors, a plant-based wine distribution company.
Frances, states "My love for wine and life has led me to the path of offering wines that are transparent- wines that are influenced by nature instead of animal products. I believe it begins in the soil, that is the soil in beautiful wines.
Frances also has extensive experience in the vegan and plant-based market across the nation and internationally. Aside from researching and traveling to vineyards, she has sponsored conferences like the Plant Based World Expo and Miami Seed Food & Wine Week, as well as vegan dinners by the James Beard Foundation. Frances is also the founder of VegFest Puerto Rico, a festival that focuses on creating a community of people who appreciate vegan products, food, and beverages. Recently, she was a speaker on the plant-based panel at the 2019 American Culinary Federation National Convention.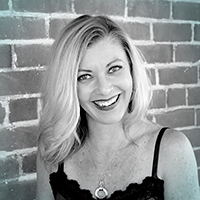 Deanna Monet's experience in the wine industry started in 2005 on the retail level working in wine stores and wine bars from San Diego to New York. She then "graduated" to sales in wine & spirits and learned the ins and outs of the challenging and fulfilling job. After taking advanced wine classes at the International Wine Center she discovered a love for the operations side of the business. She played a large part in assisting two startup importers and distributors get off the ground and become successful, steady companies on their way to doing great things.
Due to the overwhelming growth and demand of compliance needs, in 2017 Deanna formed Breathing Space Solutions, a virtual superstar for wineries, online retailers, distributors, and importers. She has worked with Vegan Wines/Despacito Distributors as the Compliance Advisor since 2018 and loves being a part of this amazing movement in the industry.