Event Details
Join Women of the Vine & Spirits for a Live Webinar:
The Art of the Raise: A New Approach to Raising Capital for Female Entrepreneurs
It's well-past time for women to get a bigger slice of the funding pie.
Thursday, January 16
10:00am PST / 1:00pm EST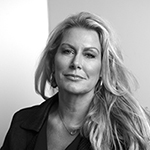 Hosted by Alisa Marie Beyer, CEO, Spa Girl Cocktails
Proven entrepreneur and CEO of Spa Girl Cocktails Alisa Marie Beyer has done her share of raising capital for multiple companies. After closing her latest funding round for Spa Girl Cocktails, Alisa realized when it comes to looking for funding for a women-owned and led company, the playing field is still not level. After over 200 pitch meetings, Alisa learned what she needed to do to not only get the necessary capital for Spa Girl, but help every other female entrepreneur on her journey to securing funding, and that is: think like a man, but execute like a woman. Join Alisa as she dissects her new approach to funding, and spills the secret to raising capital by helping you answer her Big Why Questions.
Why did you start this company?
Why should anyone give you money?
Why will you win?
There is a two part registration process.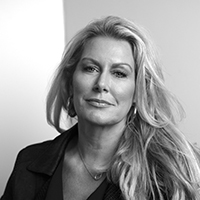 As a proven entrepreneur who has created and sold five companies, the hallmark of Alisa's success has been her passion to create clear vision, articulated values, and focused strategy to drive her companies and her client companies. Her client companies have included Nestlé, Estée Lauder, Mary Kay, Avon, DuPont, Galderma, L'Oréal, wet 'n wild, Proactiv, Meaningful Beauty, StriVectin, Dow Personal Care, Murad, GlamGlow, L'Occitane, Fresh, Bath & Body Works, Dr. Dennis Gross Skincare, KAO Brands, Osmosis, and more than 100 startup and small companies.
Alisa decided to bring a better "buzz" to the market in 2019 with Spa Girl Cocktails, an award- winning, clean-tasting, low-calorie, low-sugar, perfect-proof, guilt-free "pop and pour" cocktail collection. The brand has grown distribution to over 500+ national grocery store locations, including Albertsons, Whole Foods, Vons, Lazy Acres, Bristol Farms, BevMo and Total Wine & More as well as an expanding footprint in the luxury hotel and spa resort channel in California, Arizona and Nevada. Leveraging a growing market trend for "better for you" alcohol options, Spa Girl Cocktails is proving to be the perfect sip.
In 1996, Alisa founded The ProMarc Agency, one of the fastest growing and most respected business marketing and public relations consulting firms. While driving The ProMarc Agency's growth, she acquired, developed and sold Globescope Internet Services, Inc., a website development consulting company. In 2001, WPP/Hill & Knowlton (H&K) acquired The ProMarc Agency. In 2003, Alisa founded AXM Swimwear, which designed and manufactured designer swimsuits for women and was chosen for inclusion in the Sports Illustrated Swimsuit Edition and Vogue magazine. In 2005, MODE PLAYA, the largest swimwear manufacturer in Mexico, bought AXM Swimwear. Then, in 2006, Alisa founded The Beauty Company (TBC), which made its imprint on the beauty industry by providing a unique set of consulting services that intersected the spheres of beauty branding and business. While running TBC, Alisa created and pioneered a joint venture with CBS/Sony to bring to life Jabot Cosmetics-the fictional cosmetics brand from the award-winning CBS daytime opera, The Young and the Restless. In 2015, Alisa started Coastal Salt & Soul, a luxury bath and body company. Within 24 months of the launch, the brand was being sold in more than 300 luxury boutiques, had the fastest beauty sell-out on The Today Show and launched on QVC, where the brand was named the "consumer's next new obsession" and one of the "top three brands of 2017." The company was sold in late 2017 to Beauty Partners, LLC.
In 2018, Alisa started LemonTree Partners, a corporate brand story consultancy. The firm specializes in crafting a company narrative into a unique and authentic story that moves the hearts of customers and employees. LemonTree Partners' standards are high; the process centers on uncluttering the brand story to simplify the message, making it easily understood and memorable.
Alisa has published many articles on life as an entrepreneur. She has written a monthly column for The Huffington Post on the raw and real world of entrepreneurship and published numerous articles for publications such as ICMAD Journal, Global Cosmetic Industry (GCI), BW Confidential, Happi, Skin Inc., Inside Cosmeceuticals, SupplySide Cosmetic Insights, PBA Progress, and Beauty Packaging Magazine.
A frequent guest Wharton School of Business at the University of Pennsylvania, the Fashion Institute of Design & Merchandising (FIDM), Cosmoprof North America, Beauty Industry West, HBA Global, Society of Cosmetic Chemistry, Mazur Group, Face & Body Advanced Education Conference, Natural Beauty Summit, and numerous corporate events. She has been a top-rated speaker at annual Mary Kay company events.
Currently, Alisa sits on the advisory board of GCI and the Women Entrepreneurs Exchange Network. She is a member of the National Association of Women Business Owners (NAWBO) and the International Association of Women (IAW). She is also a member of Hera Hub in San Diego, California. Previously, she served as a board member of Wolf Trap National Park for the Performing Arts in Washington, DC, the Boarder Baby Project, Independent Cosmetic Manufacturers & Distributors, and the Health and Beauty Association. Alisa also earned her membership in the Young Entrepreneurs Organization at the age of 31. In 2018, Athena Pinnacle Awards nominated Alisa for the Individual in Service award.
A magna cum laude graduate of Wilson College with degrees in economics and English, Alisa and her husband, Thomas, have three children, Maximilian, Megan, and Benjamin. They have lived in Washington, DC, and Stuttgart, Germany, and now reside in sunny San Diego, California. Alisa proudly hails from Liberty, Pennsylvania.