Ticket Name
Sale Ends
Price
Quantity
The Negotiators Toolkit: How to Advocate for Yourself
Login or Join to view tickets
Event Details
Join Women of the Vine & Spirits
for a Live Chat:
The Negotiators Toolkit: How to Advocate for Yourself
Tuesday, August 9
10:00 AM PST / 1:00 PM EST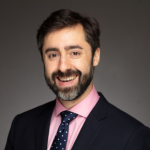 Dave Rudman
Executive Director, DipWSET
WSET Americas
In this live chat, we will talk about the preparation and tactics that set great negotiators apart from the pack. You will learn fundamental concepts in the negotiator's toolkit, and see them applied in one of the greatest depictions of negotiation ever on film, where our heroine goes from being bullied into an initial offer of $10 to do an entire weekend of work in order to cover for her incompetent boss, to taking a cool $400 off him, plus her boss's watch - if she wants it.
Key Takeaways:
How to advocate yourself with confidence
Learn strong negotiation skills
Tools to set you up for success in the workforce
Who Should Attend:
HR Professionals, Alcohol Beverage Industry Professionals, Entrepreneurs, University & College Members, Working Mothers, Students, Male Allies, ALL
Once you register you will receive an email with the link to access the session. If you need further assistance please Contact Olivia Campbell, Membership Coordinator, Women of the Vine & Spirits.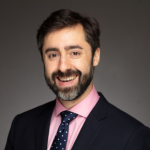 Dave is responsible for WSET Americas, an independent subsidiary of WSET headquartered in West Hartford, CT, USA, which is responsible for managing WSET's business in North and South America.  The Americas are a diverse set of growth markets for WSET and demand for wines, spirits, sake, and beer education is high.
 As Executive Director, Dave is responsible for ensuring that the best-in-class business development and operations WSET is known for is extended to our Approved Program Providers in the region.  Dave spent over 10 years previously working in the U.S. hospitality and distribution trades, holds the WSET Diploma in Wines & Spirits, is a WSET Certified Educator and earned a Masters in Business Administration from Yale School of Management.