Registration for this event has passed
Join Women of the Vine & Spirits Corporate Member,
Notre Vue Estate Winery & Vineyard for a
Super Sensory Trio Experience Winemaker Dinner
Saturday, September 18
5:00 PM - 9:00 PM PST
Windsor, CA
Join for a once in a lifetime Super Sensory Trio Experience on Notre Vue's beautiful terrace overlooking the Russian River Valley.
Space is Limited. Register at the link above.
Women of the Vine & Spirits Members receive $20 off their ticket with
promo code "NVCLUB". Must be a WOTVS Member to redeem code.
Dr. Hoby Wedler, the acclaimed "super-taster," will, along with Notre Vue Estate's Winemaker Alex Holman and Chef Didier Ageorges, Pascaline's Executive Chef, present newly released wines and a delicious dinner, while they guide you on a carefully curated sensory food and wine pairing experience.
The evening will begin with a blindfolded wine tasting experience as Dr. Wedler guides the guests through a 45-minute pairing with aromas taking senses to new heights. New release wines from Notre Vue Estate will be featured. These three experts will be collaborating as a team to create an unforgettable sensory experience. The event will take place on The Terrace, overlooking rolling hills of vineyards, situated in the Russian River and Chalk Hill growing regions. Suggested attire is Wine Country Chic.
Dr. Wedler has trained wine staff at The French Laundry and Francis Ford Coppola Winery, among others. Among other accolades, he was named a leader in the food and drink industry by Forbes Media; President Barack Obama called him a "Champion of Change."
Chef Didier Ageorges will prepare a sumptuous farm to table dinner, which will include Moroccan Spiced Tiger Shrimp, Chardonnay Poached Pears, Pan-seared Pacific Salmon and Beef Roulade, accompanying newly released wines from Notre Vue Estate.
Alex Holman, Winemaker for Notre Vue Estate, started his career as an analytical chemist. He recognized his passion for the craft of winemaking and farming. He is proud to have worked in every AVA in Sonoma County and feels the diversity of Notre Vue Estate's terroir and grape varieties is second to none. Alex is very passionate about combining innovation with traditional practices as well as nurturing the marriage between science and art.
This is an external event from Women of the Vine & Spirits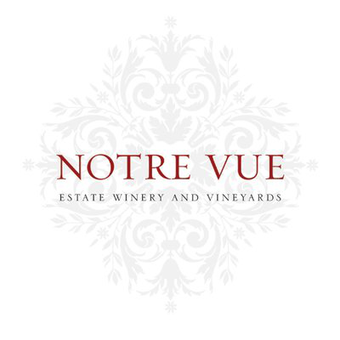 11010 Estate Lane Windsor, CA 95492