Registration for this event has passed
Event Details
San Francisco Wine School Presents: An Afternoon With Karen MacNeil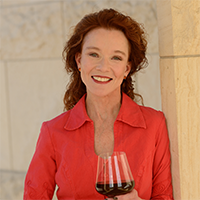 Saturday May 4, 2019
Public
12:30-3:00p Public Event: Seminar & Tasting Reception $185
Trade Only
11:30-12:30p Trade Only: Welcome Reception $45*
11:30-3:00p Trade Only: Full Afternoon Ticket $195*
Don't miss this opportunity to taste with the Karen MacNeil, author of The Wine Bible and the winner of virtually every wine award in the English language including James Beard Wine and Spirits Professional of the Year.

12:30-3:00 Public Event: What Makes a Great Wine Great?
Who doesn't want to drink truly great wine? But how do you know if a wine is actually great? In this exciting tasting, Karen shares the eight attributes that she believes all great wines around the world possess. This is one of Karen's most famous seminars, and you'll taste wonderful wines to boot. This unique seated tasting will inspire and enlighten both enthusiasts and professionals alike!

Following the tasting, you'll enjoy a walk around wine & bites reception with Karen featuring Tsar Nicoulai Caviar. The latest edition of The Wine Bible, will be available for purchase & signing during this program.
11:30-12:30 Trade Only: Welcome Reception
Join us for an intimate trade only reception as we welcome the creator of WineSpeed and author of the legendary The Wine Bible, Karen MacNeil. Hear about her professional journey and ask your questions as we enjoy some of her favorite bubbles & bites with your colleagues. Be sure to visit the Tsar Nicoulai table for blini's & caviar!
San Francisco Wine School is proud to offer this rare and unique mentorship opportunity in partnership with Women of the Vine & Spirits™, dedicated to the empowerment and advancement of women in the alcohol beverage industry. Members receive 10% off when they register using their member rate code. For information, contact Kristin Campbell, SF Bay Area Ambassador.
We recently caught up with Karen in anticipation of this event. Check out our latest blog - An Interview with Karen MacNeil

Seating is Limited
Group Discounts Available contact help@sfwineschool.com for more information
*Welcome reception is for SFWS Verified Trade only. If you are not on the SFWS Verified Trade List email Business Card to help@sfwineschool.com to qualify to attend and receive other special invitations and pricing on future events.
LOCATION
San Francisco Wine School
415 Grand Ave #301
South San Francisco, CA 94080
Click for parking and public transportation information

REQUIREMENTS
All attendees must be at least 21 years of age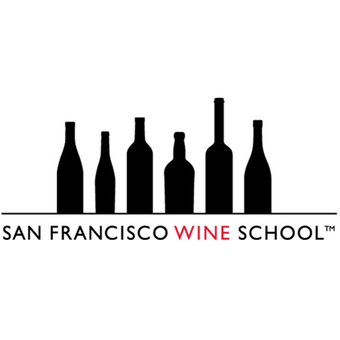 415 Grand Ave #301 South San Francisco, CA 94080