Event Details
Women of the Vine & Spirits
presents a live webinar
Road Warrior Wellness: Keeping Your Compass While Traveling on Business
Monday, October 2, 2017
1:00 PM PST / 4:00 PM EST
45 minute duration + Q&A
Maintaining wellness while traveling is the most common complaint of many of us who travel for work. From late night dinners, excessive meals, abundant tastings, time zone changes and upended eating habits, it can prove demanding. In this webinar, hear from four women who have spent more than 60 collective years traveling for work and faced many everyday challenges of maintaining balance working while miles from home.
This 45 minute webinar will give you practical tips and ideas to help manage the "silly season" and help you to navigate a demanding and often exhausting, time of the year.
Host:
Rebecca Hopkins, Executive Vice President, Colangelo & Partners
Speakers:
Elizabeth Colton, Senior PR & Events Manager North America, Campari America
Amy Hoopes, President, Wente Family Estates
Holly Roberts, VP Supplier Strategy, Breakthru Beverage Group
Free to attend for Women of the Vine & Spirits Members.

Once registered on the Women of the Vine & Spirits website, you will receive a link to complete your registration.
We hope you'll join us. Register now!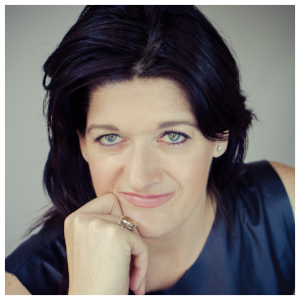 Rebecca Hopkins
Executive Vice President
Colangelo & Partners
Raised in the premium wine region of McLaren Vale, South Australia, Rebecca Hopkins took her first role in the wine business with Wirra Wirra vineyards in McLaren Vale in 1992 while completing her Bachelor of Wine Marketing at Adelaide University. Upon graduation Rebecca joined national importer Negociants Australia as Marketing Assistant, and in 1996 was the inaugural Student Winner of the "Vin de Champagne Award" – given by the Champagne region's governing body. In 1999 Rebecca relocated to Coonawarra, joining boutique producer Rymill Winery as Marketing, Sales & Export Manager before joining Australia's largest producer, BRL Hardy (now Accolade Wines) in 2001.
She held the role of Public Relations Manager from 2001 managing all brand, environmental, operational and corporate publicity activities before the acquisition of the Company by Constellation Brands in 2005. Following this, Hopkins was promoted to Group Public Relations Manager to manage the Company's global public relations, media operations, hospitality and events including leading the company's communications and PR and events requirements across corporate, brand, and business media in Australia, and key strategy development with the US and UK markets.
In 2007, Rebecca was relocated to San Francisco with Constellation Brands to develop and lead the largest in-house brand communications and event marketing team in the US wine business, creating strategic PR programming for trade and consumer media, and consumer and trade marketing events. Overseeing the US wine portfolio, she led brand publicity programming and event marketing for the portfolio, leveraging strategic relationships across wine, culinary, luxury and lifestyle media.
In 2012 she returned to family winemaking, joining national importer Folio Fine Wine Partners – a full-service sales, marketing and communications agency owned by the Michael Mondavi Family as Vice President Communications & Partner. In 2017, she took her current role as Executive Vice President of Colangelo & Partners. A panelist at Vinitaly's 2015 Business Series in Verona, Rebecca is a freelance contributor to Meininger's Wine Business International, avid photographer, and lives in San Francisco, California.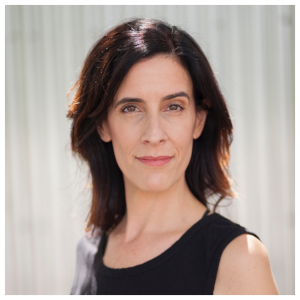 Elizabeth Colton
Senior PR & Events Manager
Campari America
Elizabeth is a seasoned communications professional with two decades of experience with a specialty in relationship marketing and events. Her creative and thoughtful approach seeks to combine classic media relations and messaging, forward thinking influencer relations and third-party partnerships, and interactive events. In her role as part of Campari America's Engagement & Advocacy team, she is a trusted advisor and partner to brand marketing teams developing creative campaigns that not only bring attention to the company's more than 30 brands, but also connect people and philanthropic causes. She was integral in developing and spearheading #NegroniWeek, the largest fundraising campaign in the spirits industry that has to date raised more than $1.5 million.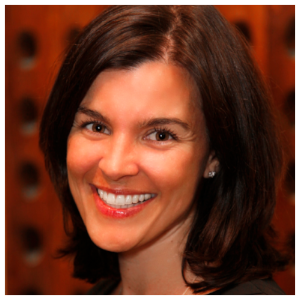 Amy Hoopes
President
Wente Family Estates

Amy Hoopes is the President of Wente Family Estates. She oversees all global marketing, sales and hospitality for the family-owned wine portfolio including Wente Vineyards, Entwine, Murrieta's Well, Double Decker, and Hayes Ranch, as well as for the lifestyle operations, The Course, The Restaurant and the Concerts at Wente Vineyards. By combining the sales and the marketing operations, Ms. Hoopes is heading a long-term brand-driven sales strategy with the ultimate goal of positioning Wente Family Estates as the most respected family-owned winery in the world. Ms. Hoopes joined Wente Family Estates in 2007 as Vice President of Marketing with the primary goal of streamlining the company's overall brand strategy and portfolio. She worked on the alignment of brand strategy and portfolio mapping, together while managing Wente 4th and 5th generation family members. The project helped define the current positioning for each of the Wente Family's brands, map out possible gaps in the portfolio, and develop plans on how to fill those gaps where needed. After graduating from the University of Pennsylvania in 1997 with a degree in Anthropology, Ms. Hoopes joined E. & J. Gallo's Management Achievement Program and her last position after 10 years of diverse responsibilities was a Director of Marketing at E. & J. Gallo Winery. In this capacity, she oversaw marketing of the Value Wine Portfolio, as well as new product development and innovation for wines and spirits. Ms. Hoopes was among Direct Marketing News distinguished list of "40 Under 40" marketers in 2014. She is a member of the Communications Committee for Wine Institute, a Member of Monterey Winegrowers Association and an executive board member and current President for Livermore Valley Winegrowers Association. Additionally, she is the Co-President and on the board of Les Dames d'Escoffier International (LDEI), San Francisco Chapter. Ms. Hoopes lives in Pleasanton with her husband and two young daughters.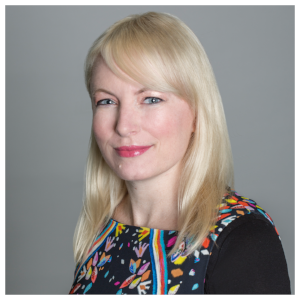 Holly Roberts
Vice President, Commercial Business Strategy
Breakthru Beverage
As Vice President, Commercial Business Strategy for Breakthru Beverage Group, Holly Roberts oversees all aspects of Breakthru's strategy, including corporate strategy, supplier strategy, commodity strategy, and mergers & acquisitions. She first joined Breakthru in 2010 in an on premise sales management capacity and transitioned to a corporate strategy role in 2012. Prior to joining Breakthru, she had ten years of experience as an on premise buyer/beverage director, general manager and owner of restaurants and lounges in New York City. She has an A.B. in Economics from Stanford University and an MBA from New York University. She enjoys wine, books, travel and her dog, Meatball, who is a very good boy.