Event Details
Join us for a Women of the Vine & Spirits Regional Event!
Sponsored by Corporate Member, Beam Suntory and hosted by Women of the Vine & Spirits Brand Ambassador, Jennifer Friedrichs
Kingside at the Viceroy
124 W 57th St, New York, NY 10019
6:00pm - 8:00pm
Please join Women of the Vine & Spirits Brand Ambassador, Jennifer Friedrichs, along with Kathleen Dibenedetto, Sr. Director, On-Premise and Luxury at Beam Suntory Inc., Women of the Vine & Spirits members and non-members for an evening of networking, collaborating, and connecting.
Hear from Kathleen and Jennifer their experiences being a "woman in whiskey"; enjoy small bites, cocktails, and a presentation on Women of the Vine & Spirits.
RSVP Today!
For more information on the event, Contact Jennifer Friedrichs

Gold Corporate Member
Beam Suntory is Crafting the Spirits that Stir the World. Rooted in two centuries of family heritage, Beam Suntory has evolved into one of the world's leading premium spirits companies where each employee is trusted with a legacy. With our greatest assets – our brands and our people – we're driving growth through impactful marketing, innovation and entrepreneurial spirit.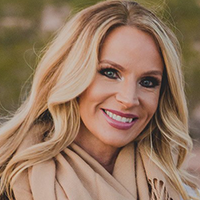 Jenn Friedrichs is the NYS Channel Director Beam Suntory at Southern Glazer's Wine and Spirits. After spending nearly a decade in the Wine and Spirit industry as Sales Manager, Key account Manager, and her current role as a Brand Manager, Jenn knows how to effectively encourage and motivate others, drive business and increase brand awareness. Jenn knows that to be successful in this industry it is important to connect with her team and the people she is trying to help (or vice versa) and communicate her understanding back to them.
Jenn has successfully coached and managed teams and won multiple awards for outstanding performance. Presently Jenn is actively mentoring a student at St. Joseph's University in Philadelphia who is interested in a career in the alcohol beverage industry. In addition to her career Jenn is the proud mother of her son, and an advocate for her community's feral cats and the Trap, Neuter and Release program. Jenn studied Communications at the University of New Mexico and is currently preparing the take the GMAT to pursue her MBA. Jenn enjoys spending time with her family, fitness, traveling to Europe and enjoying the wine and spirits of the world!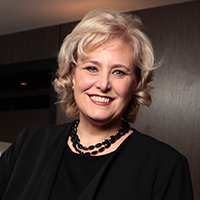 Kathleen is a veteran of Beam Suntory. Hired in 1991, Kathleen worked for Booker Noe, leading the launch of Booker's, Knob Creek, Basil Hayden's and Baker's. Her work with the Beam family was instrumental in positioning the Small Batch Bourbon Collection to the upscale consumer, ultimately establishing today's bourbon renaissance.
Kathleen worked for 10 years as the Group Product Director for Super Premium Brands eventually transitioning to Sales and Marketing Integration and then Brand Education. She was responsible for the creation of product knowledge courses for the company and globally leading the creation of over 200 courses on our brands. She is fortunate to have the opportunity to visit and learn about each of our brands in the portfolio and credits those who work at the distilleries as the driver of her passion for success for Beam Suntory in the marketplace.
Most recently, Kathleen has moved into Brand and Marketing Excellence and is excited to be leading the Luxury and On Premise Customer Facing Teams facilitating their efforts to build our business and brands with consumers and the trade.
Kathleen is thrilled with the launch of the Booker's "Kathleen's Batch", named in her honor, based on her years of work with the Beam family.
Kathleen is honored to be a member of the "Bourbon Hall of Fame" and the exclusive Scotch Whisky society "Keepers of the Quaich. "