Event Details
Join us in Paso Robles for the
Women of the Vine &
Spirits
Central
Coast Mentorship Forum
hosted by J. Lohr Vineyards & Wines
Max of 60 attendees
Wednesday, July 26, 2017
J. Lohr Vineyards & Wines
6169 Airport Road, Paso Robles, CA
8:30 AM – 2:00 PM
What role does mentorship play in building a successful career in the wine industry? How can you leverage education and internships to advance your professional opportunities?
Join us for the debut Women of the Vine & Spirits Central Coast Mentorship Forum, where a roster of leading industry women from DAOU Vineyards & Winery, ADELAIDA, Ancient Peaks Winery, J. Lohr Vineyards & Wines and Cal Poly address the importance of mentorship and ongoing learning opportunities in the development of a sustainable and rewarding career.
Through two focused panel discussions, a working lunch to discuss the roles and responsibilities of the mentor/mentee relationship, an introduction to the Mentorship Pledge, and concluding takeaways and next steps, this Forum will empower attendees with insights and tools to support growth and leadership.
At time of registration, attendees are asked to indicate whether they are currently seeking a Mentor or Mentee role in their careers. The Forum includes an opportunity for those interested in a Mentoring relationship to network and connect.
Men are welcome and encouraged to attend!
View the agenda and panelist bios and REGISTER TODAY as space is limited to 60 attendees!
REQUIRED SURVEY: Please take a few minutes to complete the Mentor/Mentee survey. Your responses are critical for Women of the Vine & Spirits to facilitate a successful Central Coast Mentorship Program. Please complete survey ASAP.
J. Lohr Vineyards & Wines, Platinum Corporate Partner, Women of the Vine & Spirits
Interested in becoming a Corporate Partner of Women of the Vine & Spirits? Contact Deborah Brenner at brenner@womenofthevine.com.
8:30AM - 9:00AM

Registration & Light Breakfast

9:00AM – 9:15AM

Welcome & Introduction

Cynthia Lohr, Co-Owner, Trade and Brand Advocate, J. Lohr Vineyards & Wines and Women of the Vine & Spirits Advisory Board member

Rita Di Lello, CSW, VP National Accounts On-Premise, J. Lohr Vineyards & Wines

Deborah Brenner, Founder & President, Women of the Vine & Spirits

Kyndal Korsgaden, Marketing & Communications Manager, Women of the Vine & Spirits

9:15AM – 9:30AM

The Power of Networking

Deborah Brenner, Founder & President, Women of the Vine & Spirits

9:30AM – 10:30AM

The Role of Mentorship in Building Sustainable Careers in the Wine Industry

Moderator: Cynthia Lohr, Co-Owner, Trade and Brand Advocate, J. Lohr Vineyards & Wines and Women of the Vine & Spirits Advisory Board member

Panelists:

Deborah Brenner, Founder & President, Women of the Vine & Spirits

Rita Di Lello, CSW, VP National Accounts On-Premise, J. Lohr Vineyards & Wines

Maeve Pesquera, Senior Vice President, DAOU Vineyards & Winery

Amanda Wittstrom-Higgins, VP Operations, Ancient Peaks Winery

10:30AM – 10:45AM

Break

10:45AM – 11:45AM

Mentorship Across Sectors: Leveraging Education, Internships and Experience

Moderator: Stacie Jacob, Chief Strategist, Solterra Strategies

Panelists:

Kristen Barnhisel, Winemaker, White Wines, J. Lohr Vineyards & Wines

Adrienne Ferrara, Lecturer, Internship Coordinator, Wine Sales, Wine & Viticulture Department, California Polytechnic State University

Jessica Kollhoff, General Manager, ADELAIDA

Karen Hunt, President, DAOU Vineyards & Winery

Yael Solomon, Director of Sales Training and Recruitment, Wine Warehouse

11:45AM – 12:00PM

What Are the Roles and Responsibilities of the Mentor/Mentee Relationship? Introduction to Mentorship Pledge

Deborah Brenner, Founder & President, Women of the Vine & Spirits

12:00PM – 1:15PM

Lunch & Small Group Discussion

1:15PM – 1:45PM

Small Group Discussion Takeaways, Next Steps

Cynthia Lohr, Co-Owner, Trade and Brand Advocate, J. Lohr Vineyards & Wines and Women of the Vine & Spirits Advisory Board member

1:45PM – 2:00PM

Conclusion of Forum

Deborah Brenner, Founder & President, Women of the Vine & Spirits

Kyndal Korsgaden, Marketing & Communications Manager, Women of the Vine & Spirits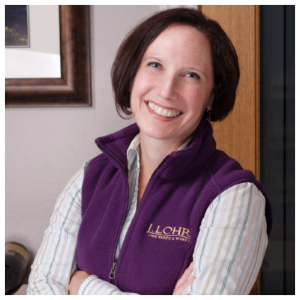 Kristen Barnhisel
Winemaker
J. Lohr Vineyards & Wines, U.S.A.
At J. Lohr Vineyards & Wines, acclaimed winemaker Kristen Barnhisel brings two decades of viticulture and winemaking experience spanning three continents to her role as winemaker for all white wines. Known for her gifted palate and technical skill, Kristen uses her expertise with a range of white wine varieties, styles and winemaking methods to guide J. Lohr's white wine portfolio.
Kristen was raised in Santa Rosa by a microbiologist mother, who worked for Simi Winery, and a father who was a home winemaker. Though she grew up immersed in the wine industry, even working harvests as a summer job, it wasn't until she traveled to Italy while earning her B.A. in Italian literature that she was inspired to become a winemaker. Encouraged by legendary California winemaker, and family friend, Zelma Long, Kristen became one of the first women, and the first American, to work harvest for Ruffino in Italy—an experience that deepened her desire to become a winemaker. Kristen went on to earn a master's degree in enology from UC Davis, while also working a number of coveted internships, including Warwick Wine Estate in South Africa, Opus One, and Long Vineyard, where she gained invaluable knowledge working alongside her mentor, Zelma Long.
After graduation, eager to build on her growing knowledge of different wine regions, Kristen moved to Washington State, where she spent two years as the enologist at Columbia Crest. Returning to California, Kristen held positions as the assistant winemaker at Jordan Vineyard & Winery and later Belvedere Winery, before joining Handley Cellars in Anderson Valley, where she was co-winemaker with founder Milla Handley for eight years. Prior to joining J. Lohr in 2015, Barnhisel was the quality control manager at Inglenook, where she was charged with ensuring wine quality of the Rubicon, Inglenook's flagship Cabernet Sauvignon, and the Blancaneaux, the winery's top white wine.
Today, utilizing her extensive experience with cool-climate white wine varieties, Kristen works alongside President/COO and longtime Director of Winemaking Jeff Meier to guide J. Lohr's white wine program.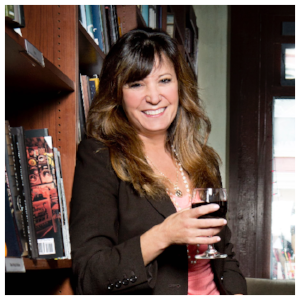 Deborah Brenner
President & Founder
Women of the Vine & Spirits
Deborah Brenner graduated from the University of Delaware with degrees in English and Journalism, and was soon hired by a television and film technology company that required international travel to countries for whom wine is a part of everyday life. After over 20 years in the male-dominated field of high-end technology and owning a marketing and public relations firm, Ms. Brenner discovered during a fortuitous trip to Napa and Sonoma that many women in the wine industry – like her own – were under-recognized. Compelled to tell their stories, she authored a bestselling collection of profiles on women in the wine industry, Women of the Vine: Inside the World of Women Who Make, Taste and Enjoy Wine, which Wine Spectator named a Critical Read of 2007.
Through the process of writing the book and championing its subjects, Ms. Brenner became inspired to enter the wine business herself, releasing wine from a first-of-its-kind collective of seven artisan women winemakers from Napa, Sonoma and Paso Robles. For the following seven years, Ms. Brenner learned the business inside and out. Ultimately, however, all the money, blood, sweat and (a lot) of tears could not foster women in the wine industry the way Brenner had hoped, which led her to shut down the Women of the Vine wine brand and return to the drawing board.
One year later, Brenner organized the inaugural Women of the Vine Global Symposium, held in March of 2015, which quickly sold out to 500 women from five countries. Due to the overwhelming response, Brenner and the Women of the Vine Advisory Board went to work developing a consortium that supports professionals in the alcohol beverage industry year-round. Thus emerged the Women of the Vine Alliance, a membership-based organization, anchored by the annual Symposium, whose mission is to empower and equip women worldwide to advance their careers in the alcohol beverage industry, fostering gender diversity and talent development across the industry at large.
Ms. Brenner has received a Rising Star Award from Women for WineSense (2008), a New York Small Business Administration Women in Business Champion Of The Year (2009), a New York City National Association of Women Business Owners Signature Award (2010), the Lillian Vernon Award for Outstanding Community Service by the Women's Enterprise Development Center (2011), a NY Women in Communications Rising Star Award (2013), and the Rockland Business Women's Network Woman of the Year Award (2014).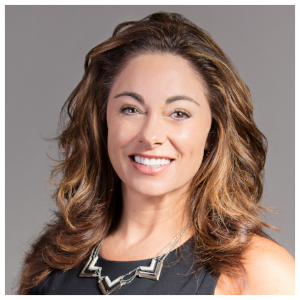 Rita Di Lello
Vice President of National Accounts, On-Premise
J. Lohr Vineyards & Wines
As the Vice President of National Accounts, On-Premise for J. Lohr Vineyards & Wines, Rita Di Lello guides a world-class restaurant program that includes more than 200 elite accounts throughout the United States. With over 17 years of focused wine industry sales experience, Rita has established a reputation as a creative, detail-oriented, on-premise specialist known for building collaborative, successful relationships with her accounts.
Rita was born and raised in Utah, and attended Weber State University, where she received a Bachelor of Science degree in Technical Sales. While working as the corporate retail buyer for Mirage Resorts in Nevada, Rita also attended the University of Nevada Las Vegas, where she earned an MBA with a focus in Sales and Marketing. While studying for her MBA, Rita joined the UNLV Wine Club and quickly fell in love with wine. Following her newfound passion, Rita travelled to numerous wine regions and received her introductory level certification from the Court of Master Sommeliers.
In 2000, Rita joined the team at J. Lohr as West Coast National Accounts, On-Premise Manager and Nevada State Manager; she quickly built a robust list of prestigious casino and luxury restaurant accounts. Eager to gain a broader perspective of the industry, Rita went on to work for Banfi Vintners in 2003, where she ultimately became National Accounts Manager—West. Rita has also held positions as the Southern California and Nevada Regional Manager for 585 Wine Partners, and as the Western US National Accounts, On-Premise and Retail Chains Manager for Foley Family Wines.
In 2016, Rita rejoined the team at J. Lohr as VP National Accounts, On-Premise. In this role, Rita develops and nurtures relationships with key national and regional accounts, attains sales, distribution & profitability goals, coordinates national pricing, and educates key accounts on the unique stories of J. Lohr wines. In addition to her certification through the Court of Master Sommeliers, Rita was a member of the first graduating class to earn Certified Wine Professional accreditation from the Culinary Institute of America. She is also involved in the Society of Wine Educators, earning a Certified Specialist of Wine (CSW) title from that organization in 2017.
Away from work, Rita enjoys road cycling, hiking, skiing and snowboarding. She is also actively involved as an ambassador for Children of Restaurant Employees (CORE) – a charitable organization dedicated to providing support for the children and families of food and beverage employees who are navigating life-altering circumstances or conditions.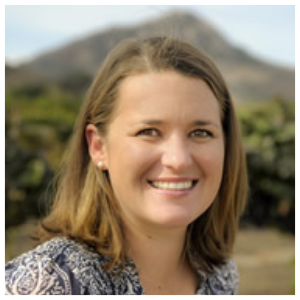 Adrienne Ferrara
Lecturer, Internship Coordinator, Wine Sales, Wine & Viticulture Department
California Polytechnic State University
Adrienne Ferrara is originally from Windsor, CA, a small town located in Sonoma County. She came to San Luis Obispo to attend Cal Poly and she graduated with a bachelor's degree in Business Administration with a concentration in marketing in 2003. She also received her Master's of Business Administration from Cal Poly.
Although Ferrara is from one of California's most well-known wine regions, her interest in wine did not fully take flight until she was a student at Cal Poly. After graduating from Cal Poly Ferrara spent a number of years with Wild Horse, Constellation Brands, Southern Wine & Spirits, and Laetitia Vineyard & Winery before taking her role at Cal Poly in 2010.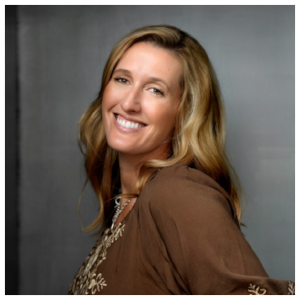 Amanda Wittstrom Higgins
VP of Operations
Ancient Peaks Winery
Amanda Wittstrom Higgins, VP of Operations for Ancient Peaks Winery, located in Santa Margarita, CA. Amanda belongs to the second generation of Santa Margarita Ranch's ownership family, and has been with Ancient Peaks Winery since 2006. In her current position, Amanda is the lead executive, steering strategic planning, goal setting and visionary projects for the company. Her position requires her to find new opportunities for growth and improvement within the industry. One of her biggest passions is mentoring and inspiring teams. In 2014, she successfully launched a multi divisional internship program which allows young professionals "real work experience" in the wine business which offers access into the following fields: wholesale, DTC, events, vineyard, winery, & administration.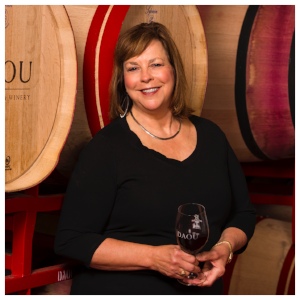 Karen Hunt
President
DAOU Vineyards & Winery
As President of DAOU, Karen has the task of leading the national and international distribution of the brand. Representing not just the winery and the story of DAOU, Hunt also serves as an ambassador of the Paso Robles AVA, bringing deserved attention to California's Central Coast, home to some of the state's most unique terroir.
With 25 years of experience in sales and marketing, Hunt has established herself as a hardworking, resilient veteran in the industry. Before answering her calling at DAOU, Karen worked as VP of Sales for the Francis Ford Coppola and Rubicon Estate, VP of Sales at Charles Krug Winery and consumer sales and marketing at Ben & Jerry's and M&M Mars.
Karen's interest in the industry began twenty years ago when she was first introduced to fine wine. A graduate of the College of Charleston and originally rooted on the East Coast, she discovered she was unable to access many small production, family-owned wineries. It was through this realization that she set a goal: to become an integral player in the wine industry so smaller, finely crafted wines would have nationwide representation of their brands.
From that goal on, Karen has made a significant mark on the industry and continues her influence day-to-day in the field and building a remarkable sales team at DAOU.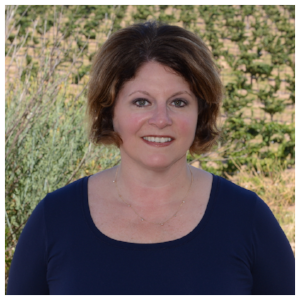 Stacie Jacob
Chief Strategist
Solterra Strategies
Solterra Strategies Founder and Chief Strategist Stacie Jacob lives for "aha" moments—the milestones that prove unwavering tenacity and hard work can lead to tangible success. A believer in honesty, creativity, and building strong relationships, Jacob combines real-world knowledge, resolute leadership, and execution needed to transform client dreams into concrete success stories.
From her early days growing up in a small, Nebraska farming community to her celebrated work elevating Paso Robles' and Washington State's world class wine industries, Jacob strives to exceed expectations. In 2011 the brand strategist, communications expert and marketing professional launched Solterra Strategies Inc. Solterra, a lifestyle marketing firm based in Paso Robles, works with clients representing a unique sense of place: food, wine, agriculture and tourism to promote their bounty and brilliance.
Jacob launched her career in Kansas City at a global public relations agency, Fleishman-Hillard, where she was instrumental in exponentially expanding client reach and retention during her four-year stint. Moving to Seattle placed her as the first-ever public relations director for the Washington Wine Commission, a statewide organization where she touted the accolades of Washington wine for four years during a time of critical growth for the wine community. During her time in Washington State, Jacob made a lasting impression that is still felt throughout the communities of Yakima, Tri-Cities and Walla Walla today. Hard- earned time serving as an enthusiastic industry spokesperson led Jacob to build lifelong, fruitful relationships with important writers from the food and wine world.
Jacob has harbored a lifelong passion for agriculture and an innate understanding of regional branding. The University of Nebraska Lincoln Agricultural Journalism graduate will tell you: "It is not simply the brand that makes the product, but also the people and place at its heart."
During her successful seven-year tenure as Executive Director of the Paso Robles Wine Country Alliance, Jacob aided in bolstering the region's incredible rise to regional, national, and global brand recognition, grew the organization's budget by 80 percent, and created powerful, lasting demand for Paso Robles wines.
Always pushing further, Jacob continued to position San Luis Obispo County as an unmatched wine, cuisine, and leisure destination in her role as Chief Executive Officer of Visit San Luis Obispo County, the county's destination marketing organization (DMO). Jacob's intuitive marketing skills were on display in this role, which included the creation and promotion of the nationally acclaimed four-day food and wine event, Sunset SAVOR the Central Coast. Consensus building and strategic planning put Jacob at the helm of the DMO creating its first countywide Tourism Marketing District (TMD), a public-private partnership representing the lodging community. The TMD expanded the organization's budget by 240% creating a sustainable five-year budget for the destination.
Jacob resides in Paso Robles, where she finds rich parallels to her hard-working Midwest upbringing.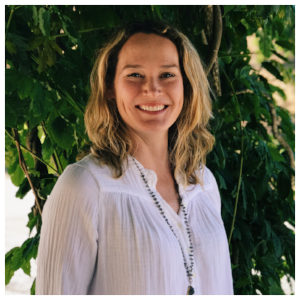 Jessica Kollhoff
General Manager
ADELAIDA
A star long jumper who was on the track & field team at the University of North Carolina at Chapel Hill, Jessica began her career in the e-commerce industry in New York and San Francisco, where she dreamed of a life in wine. In 2003, she moved to Paso Robles to pursue it, working a short time at Adelaida, then earned her MBA from California Polytechnic State University. She returned as Adelaida's General Manager in 2010.
As General Manager, Jessica is responsible for directing and managing all winery operations involved on the administrative, finance, sales, and personnel side of things. She works closely with the owners and board of directors to establish the goals and vision for the winery and it is her job to make strategic plans and to execute those plans so that goals/vision are met. When not at work, she loves spending time with her two young children and husband.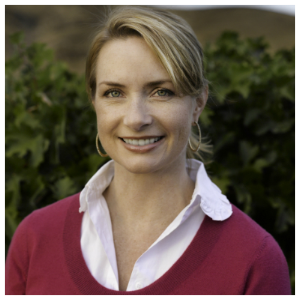 Cynthia Lohr
Trade and Brand Advocate
J. Lohr Vineyards & Wines
As the daughter of wine industry pioneer Jerry Lohr, Cynthia Lohr spent some of her youth in the vineyards and at the wineries, absorbing aspects of the wine industry firsthand. As an adult, she chose her own path, establishing a reputation for excellence in strategic marketing and public relations, working with a who's who of leading Internet and technology companies. In 2002, Cynthia joined the family business as director of communications for J. Lohr Vineyards & Wines, and in 2009, she was named marketing vice president.
Cynthia's efforts to champion the family business led to J. Lohr being recognized as the 2010 "American Winery of the Year" by Wine Enthusiast Magazine, and the notable partnership with the National Breast Cancer Foundation to support mammograms for women in need through sales of wines from Carol's Vineyard. A deeply personal story to the Lohr family, this national campaign has helped fund more than 5,000 mammograms for women who would otherwise be unable to afford them, and raise awareness for this important cause. Beginning in 2016, Cynthia transitioned to the role of trade and brand advocate for J. Lohr. In this important capacity, Cynthia leverages her leadership position among industry groups to support J. Lohr among trade and consumer audiences.
"I have a passion for brand advocacy, particularly in support of building awareness for organizations such as the Paso Robles CAB (Cabernet and Bordeaux) Collective, and Women of the Vine, whose efforts promote regional varietal education and the advancement of women in wine and spirits, respectively," says Cynthia. "While the entire J. Lohr team devotes considerable time in support of the wine industry, in this dedicated position, I will be able to direct my energy to more actively advocate for our family business, as well as to bring greater impact to industry organizations where I am currently serving in a leadership role."
Prior to joining J. Lohr, Cynthia was a vice president at AlexanderOgilvy Public Relations Worldwide, where her division served an array of clients including Covad Communications, TurboLinux, HomePNA, iPIX, Preview Systems, and Vicinium Systems. Cynthia also was director of communications for Alexa Internet, which was acquired by Amazon.com in 1999. While at technology public relations firm Niehaus Ryan Group, Cynthia led Yahoo!'s pre-IPO strategic messaging efforts helping to build the company's consumer brand from 1995 to 1997. She also directed strategic communications initiatives and executed numerous product launches for VeriSign, InsWeb and Organic Online. Before joining Niehaus Ryan Group, Cynthia was the director of business development at PRx, a strategic marketing communications firm serving Silicon Valley technology clients.
Cynthia graduated with a Bachelor of Arts degree in French with a minor in Psychology from UC Davis. In addition to her targeted career path, Cynthia is passionate about community. She was recently appointed to the UC Davis Dean's Advisory Council, currently serves on the board of directors for Slide Ranch, is a founding member and board director of the Paso Robles CAB (Cabernet and Bordeaux) Collective (the PRCC), serves on the Paso Robles Wine Country Alliance Trade Committee (PRWCA), and is an advisory board member for Women of the Vine. Cynthia also served as board director and on strategic committees for the Edgewood Center for Children and Families from 2006 to 2013, cofounded the Edgewood Hope Ball, and established the Carol Waldorf Lohr Outdoor Kitchenwithin the Edgewood Garden Learning Center. From 2008 to 2014, Cynthia assisted in rebranding efforts as board director for Headlands Center for the Arts.
Maeve Pesquera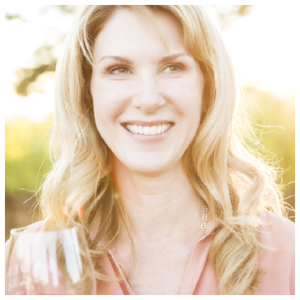 Senior Vice President
DAOU Vineyards & Winery
Maeve Pesquera, a renowned wine and hospitality industry veteran, is the Senior Vice President of DAOU Vineyards & Winery in the Adelaida District of Paso Robles.
Maeve is a frequent speaker and lecturer on industry panels and holds certifications from the Court of Master Sommeliers, Wine & Spirit Education Trust, and Society of Wine Educators. She also is on the Board of Directors of both the Society of Wine Educators and the Paso Robles CAB Collective.
Maeve grew up in a small town in Texas. She was first introduced to wine at the age of eight, when her family began taking bi-annual trips to Provençe in southern France. Maeve attended the Conrad Hilton College of Hotel & Restaurant Management at the University of Houston. Prior to joining DAOU in 2016, Maeve served as the National Director of Wine, Culinary Strategy and Innovation for Fleming's Prime Steakhouse & Wine Bar, where she was a founding member of the company's first mentorship program. At Fleming's, she also led initiatives created around brand growth strategy, including developing a differentiated wine and spirits program, ensuring profitability, increasing sales, and establishing an award-winning identity.
Maeve's transition to the wine industry was unexpected yet fateful. With Fleming's, she had traveled to many of the world's great wine regions, yet it was an educational trip to Paso Robles that shook her to her core. What was happening there was so exciting, and inspired her and re-energized her passion for wine. The wheels really began turning after a chance encounter with brothers Georges and Daniel Daou at their winery on DAOU Mountain. They stayed in touch for two years, and Maeve finally answered the siren call to become DAOU's Senior Vice President. Maeve's role at DAOU is to heighten and expand upon the founders' vision, and to bring it to life for all guests in a powerful way. Maeve says her mission is to ensure that every interaction with DAOU—whether it is here on DAOU Mountain, at an event, at home, or even online—exhibits the same panoramic intensity of purpose and passion that the wine does.
Maeve lives in Paso Robles with her husband Luis, a veteran chef, and their five sons. They reside on their family homestead, Milagro Ranch, where they grow wine grapes, olives and vegetables while raising chickens, rabbits, sheep and horses.
Yael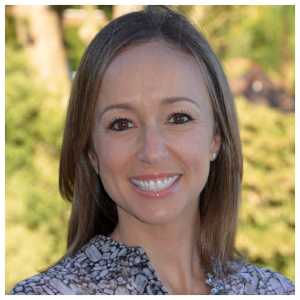 Solomon
Director of Sales Training and Recruitment
Wine Warehouse
Yael was born in San Francisco, CA and grew up surrounded by the rich contrast of the urban lifestyle with the beauty of wine country. Excited to explore more of the country, she went to the east coast where she earned a Business Degree in Finance from the University of Pennsylvania. With ambitions to follow her passion, Yael entered the wine industry immediately after graduation. She began her career as a retail sales representative for Premier Beverage in Miami, FL and worked her way up through management. She later transitioned to the On-Premise channel with E. & J. Gallo Winery, managing large markets including Florida & California. After 10 years with E. & J. Gallo Winery, Yael took on a new role with Wine Warehouse as Director of Sales Training & Recruiting, where she is leading the recruiting, training & development efforts across all channels throughout California. She's enthusiastic about sharing her wine experience with others while helping them to develop their expertise.
In her 14 years of wine industry experience, Yael has had the opportunity to visit wine growing regions throughout the world and has received her Certified Specialist of Wine & Spirits Certifications, as well as her Certified Sommelier Certification from the Court of Master Sommeliers. Yael is also a dedicated mother of two young boys and enjoys every moment of watching them grow.
J. Lohr Vineyards & Wines 6169 Airport Rd, Paso Robles, CA 93446, USA