Event Details
Join Women of the Vine & Spirits for a Live Webinar:
Master Your Wine and Spirits World: 10 Leadership Strategies to Improve Productivity, Profits, and Communication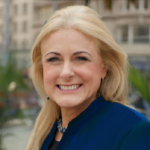 Hosted by Mary Kelly, Ph.D., CSP, CDR, US Navy (ret), Leadership Speaker/Author
Thursday, September 5
1:00pm PST / 4:00pm EST
Leadership is creating a vision as well as executing the strategy. Leadership is also why people, and companies, succeed or fail. Some people believe leadership is limited to the people at the top, but real leadership happens at all levels in every organization. True leaders strategically plan and implement long-term programs to take advantage of talent and increase morale throughout the organization.
Everyone benefits when leaders apply three core techniques and then refine them with seven critical applications. Engaging and immediately applicable, this inspirational program is packed with templates and tools so leaders can achieve optimal results.
Learning Outcomes:
Learn what most employees are not getting from their leaders and managers that they need to be more effective.

Implement actionable items to create cohesive teamwork and better engage those around you.

Improve personal and professional productivity with less stress

Discover how to best use your networks and relationships to further your influence and your business.

Find the keys to being happier and more productive at work (and at home) by applying the Master Your World techniques.

There is a two part registration process.
Did you know Mary Kelly was one of our Keynote Speakers and this year's Sixth Women of the Vine & Spirits Global Symposium?
Watch A.R.M.E.D. How to Attract, Retain, Mentor-Manage, Evolve and Develop the Future Workforce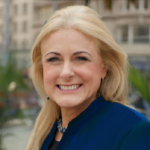 Mary is an economist and best-selling author specializing in business and leadership development to improve efficiency and profits.
A graduate of the US Naval Academy, Mary spent 21 years on active duty, achieving the rank of Commander. She has trained over 40,000 military and civilian personnel in multi-cultural environments all over the world. She now builds successful strategies for corporate and association leaders.
She has been quoted by the Wall Street Journal, Money Magazine, Entrepreneur, Men's Health, and other periodicals. Fun and funny, Mary is a college professor, international speaker, and author of award-winning leadership books.
Mary's workshops are content-rich, enjoyable, and tailored to meet the needs of each audience.