Event Details
Join Women of the Vine & Spirits for a Live Chat: Spirits, Beer & Costco Wholesale - Keys to Success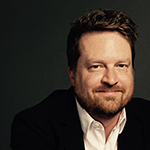 Hosted by Women of the Vine & Spirits with Special Guest, Chad Sokol, Assistant Vice President / General Merchandise Manager, Costco
Wednesday, May 27
1:00PM PST / 4:00PM EST
Join Women of the Vine & Spirits and Special Guest, Chad Sokol, Assistant Vice President / General Merchandise Manager with Costco as he walks us through the following:
Introduction of Costco (8 regions, how buyers territories work etc)
Email & Presentation etiquette - How to "present" successfully to Costco Buyers
Which type of items are we looking for - what catches our eye when making buying selections
Keeping it Simple - Back to Basics
How Buying and Category Sales has evolved this year, especially during the pandemic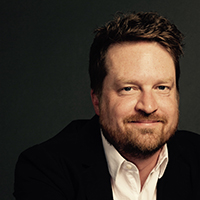 Chad Sokol is the Assistant Vice President / General Merchandise Manager overseeing the wine and spirits business at Costco Wholesale. Chad began his 26 year career with Costco in the Bay Area at the Modesto, CA Warehouse pulling in carts from the parking lot and as a cashier. After completing his Bachelor's degree in History at UC Berkeley, he moved into the buying side of the business in the Bay Area working through various Foods & Sundries departments including frozen food, dry grocery commodities, and wine and spirits. Chad was promoted to Assistant GMM overseeing the Cooler, Freezer, and Deli Departments for Kirkland Signature items in 2017 and relocated to Seattle. In 2019, he was promoted to his current role replacing Annette Alvarez-Peters after her retirement.