Event Details
Join Women of the Vine & Spirits for a Live Chat: Relying on Data through Uncertain Times: Leveraging Machine Learning Models beyond COVID-19 Hosted by Corporate Member, Liquid Analytics
Monday, June 1
9:00AM PST / 12:00PM EST
Lyn Nguyen,
CEO, Liquid Analytics

Celina Close,
AI Ambassador,
Liquid Analytics

Nathalie Burstein-Woods,
AI Ambassador,
Liquid Analytics
Having good information and good data, together with the capacity to make good decisions using data analysis, assists in the cultivation of the right mindset. Algorithms help adopt a risk-aware mentality to lead in the marketplace, equip enterprises to navigate the regulatory environment, and disrupt the industry through innovation.
Key Takeaways:
How are companies in the Wine & Spirits industry starting to implement AI and leverage it with their business to provide ROI?
How organizations of any size can start to use and build onto their data for more revenue and success (personalized customer engagements, product recommendation, customer segmentation marketing).
Potential barriers and pitfalls to digital innovation: how do you best avoid them?
How to set yourself up for future success and begin your journey with innovation: it starts with your data. What you are willing to do when you reopen should already be in place, preparing your data does not have to be daunting!
At Liquid Analytics, we provide integrated cloud-based platforms for beverage suppliers, distributors, and retailers. Our solutions allow product ordering, product information, sales goals and initiatives, CRM, and surveys to be integrated into one centralized application that powers some of the leading Wine & Spirits organizations across the country.

In addition, we enable companies from all tiers of the beverage industry to drive more revenue and sell more volume through our 'predictive ordering' AI and Machine Learning offerings that provide unique consumer insights and recommendations based on your data. In turn, this gives your teams increased product and customer intelligence in real-time.

In partnership with Women of the Vine & Spirits, Liquid Analytics is offering free consultations to all Women of the Vine members. Reach out to us today and tell us more about your organization to learn how AI and Machine Learning can drive personalized customer engagement and analytics.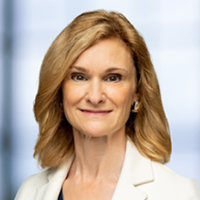 Nathalie has led the development and transformation of the consumer experience for some of North America's most respected brands. She believes that leveraging the power of Machine Learning not only enhances the overall consumer experience, but is essential to brand growth and success in this age of disruption.

At Liquid Analytics she leads our client management services and uses Design Thinking to identify transformative opportunities for organizations to leverage AI. Nathalie helps clients break down initial adoption hurdles, and guides them to lean, fast and innovative AI solutions that drive brands to exceed current business objectives and solve existing pain points.

Nathalie's career spans brand management at Procter & Gamble, senior account management and strategic planning roles at global agencies on brands such as Unilever, Kraft, Coke, Bell, Great-West Life, Bayer, Nestle and Ford to. Nathalie holds an Honors Bachelor of Degree from Queen's University.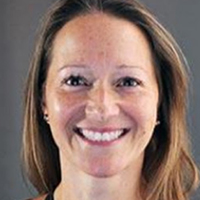 Celina is an experienced technology executive, with a demonstrated history of working operationally in various tech startups. Her experience in professional services and software development spans over 20 years.

Celina is a passionate and energetic team leader, who helps organizations discover the art of the possible with their data. As a champion of the Liquid Analytics Client team, she is focused on identifying real business pain points, and working collaboratively with partners to solve these problems by pinpointing areas for driving more business value, while creating value for end-clients by engaging customers and employees.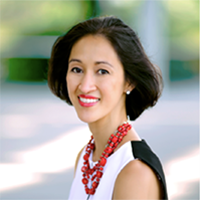 Lyn is CEO of Liquid Analytics, an Augmented Intelligence firm that is focused on delivering scalable, insightful AI solutions. She drives transformational change for her customers through impactful "Design Thinking" based projects. Her innovative solutions include user-centric applications that have received coveted awards for 'Most Innovative Mobile Application' from SAP and 'Top 20 Most Promising Data Analytics Company' from CIO Review. Liquid Analytics' solutions manage over $8B in revenue annually. She scaled Liquid to be the technology solution leader in the Beverage Industry. Lyn holds patents in conversational voice and AI experiences. Lyn holds a Master's in Business Administration from Cornell University and a Bachelor of Science degree from Harvard University. Connect with her on LinkedIn.