Join Women of the Vine & Spirits for a Live Chat: Off-Premise Discussion Forum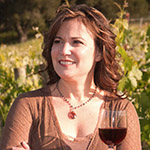 Moderated by Deborah Brenner, Founder & CEO, Women of the Vine & Spirits
Tuesday, June 30
8:00AM PST / 11:00AM EST / 5:00PM CEST
With COVID-19 shutting down bars across the country we are seeing a huge impact on the alcohol beverage industry, including the Off-Premise retailers.
This Live Chat is dedicated to those in the Off-Premise who may be looking for support, connection, and innovative ways of navigating these uncharted waters we find ourselves in. In this 30-minute collaborative discussion we encourage you to share your experiences, strategies, and ideas so we can help each other during these unprecedented times.
Send us your questions! Let us know what you want to address on this call by emailing us your questions ahead of time!
Questions to Consider for our Discussion
1. Many Off-Premise retailers are also turning to e-commerce solutions to boost sales, what do you think the long-term effect of e-commerce will have on retailers?
2. Many Off-Premise retailers are offering delivery through Drizly and other services. What best practices have you learned and could share?
3. What resources is your company providing to help employees weather this crisis to stay safe while having to go to work?

Due to this chat being live, it will not be recorded.