Event Details
Join Women of the Vine & Spirits for a Live Chat with Corporate Member Christine Young Coaching:
How to Stop Procrastinating - Coaching Corner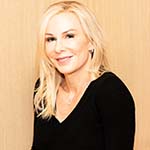 Hosted by Christine Young, Founder & Executive Coach, Christine Young Coaching
Monday, July 13
1:00PM PST / 4:00PM EST
One of the most frequently asked questions in coaching is: "I know WHAT to do so WHY don't I do it?" The answer is simple. You're caught in the trap of procrastination! Procrastination weighs you down, contributes to mediocrity, and keeps you from living up to your full potential. It's that serious! In this session, we will discuss how to cultivate awareness of your reasons and justifications and consciously manage your inner dialogue. I'll give you tips and strategies to combat procrastination and keep you on track.
In these challenging times, it's important to support each other both personally and professionally. Many of us are also experiencing isolation so this is a great opportunity to connect with the WOTVS community.
Christine will cover a different topic each week designed to help you manage stress, stay focused, and create practices to help build a firm foundation of emotional resilience. She will also provide weekly free resources for each topic.
The conversation will continue throughout the week on our WOTVS Support Group, where you will have the opportunity to share what areas you are struggling with, personally or professionally, ask questions and share your support with the community.

Due to this chat being live, it will not be recorded.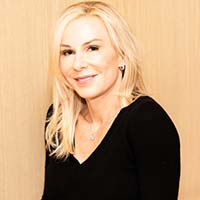 For over a decade, Christine Young has lead women to push through fear, reprogram negative beliefs and overcome social conditioning to achieve their wildest dreams. Her clients land dream jobs, find soul mates, and authentically step into the life they were born to live. Christine teaches at large international corporations (including Bloomberg L.P.), leads virtual classes, and coaches clients one-on-one. "Leading other women to harness their self-worth and speak their truth is the best kind of job," said Christine. Christine lives in NYC with her husband Stuart and their English Bulldog Lulu.