Event Details
Join Women of the Vine & Spirits for a Live Chat:
EVOLVE: Leading With Empathy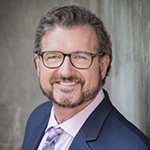 Hosted by Women of the Vine & Spirits with Special Guest, Jeffery Tobias Halter, President of YWomen
Tuesday, July 14
10:00AM PST / 1:00PM EST
Empathy is the number one leadership skill needed by managers today. Like most leadership skills it takes practice to perfect and personalize. Empathy is a behavior that many men struggle with. And while research shows women tend to be more empathetic they may be hesitant to show it fearing it makes them look weak.

Work and the nature of work will never be the same again. Psychological safety is being rated as one of the top traits necessary for leadership today, Psychological safety is being able to show and employ one's complete self without fear of negative consequences of self-image, status or career. At the core of psychological safety is empathy. Empathy for all of the unique situations transpiring in people's work AND personal life.
In today's uncertain and stressful environment it's even more important to tap into your empathy and compassion skills in order to survive and thrive with your team intact. There is no longer a hard line between the workplace and their home life. Sadly most leaders and managers have never been trained to demonstrate, let alone embrace this critical leadership trait.
The key to genuine empathy is to EVOLVE. EVOLVE means to demonstrate what empathy looks like in your daily interactions.
In this short session, we'll explore each of the EVOLVE principles and discuss tangible actions you can take immediately in order to demonstrate psychological safety and lead your team today and tomorrow. This interactive session is designed to share tips in an open conversation that explores active listening and other techniques to facilitate engagement and retention.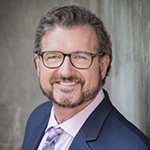 Jeffery Tobias Halter is the President of YWomen, a strategic consulting company focused on engaging men in women's leadership advancement. Founder of the Father of Daughter Initiative, creator of the Gender Conversation QuickStartersNewsletter and the Male Advocacy Profile, Jeffery is former Director of Diversity Strategy for The Coca-Cola Company and is the author of two books, WHY WOMEN, The Leadership Imperative to Advancing Women and Engaging Men and Selling to Men, Selling to Women.