Event Details
This Live Chat is for Corporate Members. Corporate Member only events are meant to expand company knowledge and best practices on pitching, elevating their marketing, streamlining their sales efforts, cultivating business development and innovation (BD&I), creating or improving DE&I programs, and leveraging their Corporate Membership benefits with WOTVS.
Join Women of the Vine & Spirits
for a Live Chat:
Keys to a Successful Partnership with Walmart
with Special Guest, Jason Fremstad,
Vice President of Adult Beverages
Thursday, December 9
12:00PM PST / 3:00PM EST
This session will not be recorded.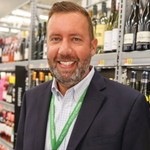 Jason Fremstad
Vice President, Adult Beverages
Walmart US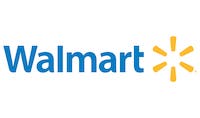 Join WOTVS and special guest Jason Fremstad, Vice President of Adult Beverages, Walmart US for this highly anticipated 2021 Live Chat. Don't miss this pivotal opportunity to learn about what Walmart Adult Beverages is looking for in 2022 and beyond. Including, their focus on representing smaller producing regional brands in relevant locations.
Getting on the shelves of Walmart is important for brand sizes large and small, but many don't know that smaller brands like those only in one, or a limited number of states, is already a part of Walmart's current programming.
Key topics that will be discussed:
Brief Introduction to Walmart Adult Beverages
Presentation Best Practices
What Walmart is looking for from large and small suppliers
How Buying and Category Sales has evolved
How regional/local brands get on the shelves
Who Should Attend
ALL Corporate Member Suppliers, Buyers, Wholesalers, Distributors.
This session will not be recorded.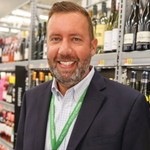 Jason Fremstad is Vice President of Adult Beverages for Walmart US and leads the merchandising strategy for Walmart stores and Walmart.com.
Jason started his career in the hospitality industry and transitioned into retail at Sam's Club in 2006. In 2009, Jason became the Sr. Wine Buyer for Walmart US and was able to bring his passion for Adult Beverages gained in the hospitality industry to retail. Jason has held multiple merchandising leadership roles in the Adult Beverages business over the last 12+ years.
Jason is an active member of the Northwest Arkansas community including participating on the board of directors for the Northwest Arkansas chapter of the Cystic Fibrosis Foundation as well as his volunteer work for the Northwest Arkansas Women's Shelter, Northwest Arkansas Children's Shelter, Big Brothers and Big Sisters, and the Northwest Arkansas chapter of the American Heart Association.
Jason is married to his beautiful wife Katie and together they have one son, Sammy, who is 11 years old.