Event Details
Join Women of the Vine & Spirits for a live webinar:
How to Even the Playing Field for Woman-Owned Companies in Alcohol Beverage
Wednesday, November 28th 2018
1:00PM PST/ 4:00PM EST
Are you a Woman-Owned Company? Then this webinar is for you!
Join this webinar to learn more about the Women Owned & Certified Program and how Certify My Company can help your business.
What is Supplier Diversity?
Supplier Diversity Programs are designed to provide women business owners with access to corporate buyers and even the playing field for small businesses and suppliers.
Supplier diversity is a procurement practice that involves purchasing supplies from businesses that are owned by minorities or women.
What is a Diverse Supplier?
A diverse supplier is defined as a privately held company that is 51% owned and operated by a woman.
How do companies find suppliers? How can suppliers submit their products?
In order to take advantage of what supplier diversity programs offer, you need to get certified. Certification is key. Many firms will not begin the relationship building process if you do not have current certification.
Women of the Vine & Spirits New Program Launch for Woman Owned & Certified in Alcohol Beverage in Collaboration with Certify My Company, WBENC, WEConnect international.
It is our mission at Women of the Vine & Spirits to provide woman owned and operated companies with an advantage in the alcohol beverage industry.
What will the Women Owned & Certified program provide?
Corporate Members that are woman owned will receive guidance, tools and resources to better understand the opportunities, how to get certified, and what to do once certification is received.
Hosts: Deborah Brenner, Founder & CEO, Women of the Vine & Spirits
Heather Cox, Co-Founder and President, Certify My Company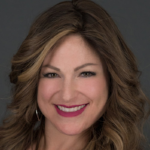 Heather Cox is a tireless advocate for diversity. She is a business executive, seminar director, public speaker and marketer whose business venture is helping to make the business world more closely resemble the real world.
Heather co-founded Certify My Company after her own frustrating exposure to the WBE certification process opened her eyes to the challenges facing small, diverse businesses. While networking with other businesswomen, she and her co-founder discovered a need for expert guidance in this area, and the company was born.
As president of CMC, Heather works with both diverse businesses and corporations. She assists diverse businesses with all aspects of certification, helps to increase their visibility in supplier markets, and connects certified businesses with the corporations eager to do business with them. Heather educates corporations about diversity practices and collaborates with managers of supplier diversity programs to help them reach their diversity goals, including a coveted seat at the Billion Dollar Roundtable.
Heather enjoys being a corporate matchmaker, facilitating relationships and the sharing of knowledge through networking events and seminars. She is an accomplished sales and operations executive with over a decade of experience, primarily with small to medium sized businesses; a natural teacher and thought leader and a motivating presence on any stage.
Heather's passion for supporting diversity in business extends beyond her roles at CMC. She currently serves on the national and regional forums for Women's Business Enterprise Council – West (WBEC-W), and has held past posts with the Women Presidents' Educational Organization (WPEO-NY), WBE-National Council, the National Association of Women Business Owners (NAWBO) and the Advisory Board for Super Bowl XLVIII.
Away from her many professional pursuits, Heather enjoys not relaxing with her husband and five small children. This former acro-gymnast, tightrope walker and juggler knows just how to balance her hectic life – with yoga, DIY projects and baking. A seasoned traveler and student of the world, Heather earned her BA in Spanish Language from the University of Texas at Austin, and still remembers most (some?) of it.
Certify My Company works with corporations to establish and maintain best-in-class diversity supplier programs.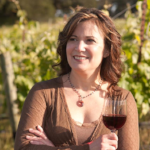 Deborah Brenner graduated from the University of Delaware with degrees in English and Journalism, and was soon hired by a television and film technology company that required international travel to countries for whom wine is a part of everyday life. After over 20 years in the male-dominated field of high-end technology and owning a marketing and public relations firm, Deborah discovered during a fortuitous trip to Napa and Sonoma that many women in the wine industry – like her own – were under-recognized
Compelled to tell their stories, she authored a bestselling collection of profiles on women in the wine industry, Women of the Vine: Inside the World of Women Who Make, Taste and Enjoy Wine, which Wine Spectator named a Critical Read of 2007.
Through the process of writing the book and championing its subjects, Deborah became inspired to enter the wine business herself, releasing wine from a first-of-its-kind collective of seven artisan women winemakers from Napa, Sonoma and Paso Robles. For the following seven years, Deborah learned the business inside and out. Ultimately, however, all the money, blood, sweat and (a lot) of tears could not foster women in the wine industry the way she had hoped, which led her to shut down the Women of the Vine wine brand and return to the drawing board.
One year later, Deborah organized the inaugural Women of the Vine & Spirits Global Symposium, held in March of 2015, which quickly sold out to 500 women from five countries. Due to the overwhelming response, Deborah and the Women of the Vine & Spirits Advisory Board went to work developing a consortium that supports professionals in the alcohol beverage industry year-round. Thus, emerged Women of the Vine & Spirits, a membership-based organization, anchored by the annual Global Symposium, whose mission is to empower and equip women worldwide to advance their careers in the alcohol beverage industry, fostering gender diversity and talent development across the industry at large.
Deborah has received a Rising Star Award from Women for WineSense (2008), a New York Small Business Administration Women in Business Champion Of The Year (2009), a New York City National Association of Women Business Owners Signature Award (2010), the Lillian Vernon Award for Outstanding Community Service by the Women's Enterprise Development Center (2011), a NY Women in Communications Rising Star Award (2013), the Rockland Business Women's Network Woman of the Year Award (2014), the Rockland Business Women's Network Woman of the Year Award (2014), American Cancer Society Dr. Louis Berger Award (2017), Wine Enthusiast Wine Star Award Person of the Year Nominee (2017), and Las Vegas Inc. "Woman to Watch" (2018).