Event Details
Join Women of the Vine & Spirits and special guest, Bronze Corporate Member, Certify My Company for a live webinar:
How to Build a Supplier Diversity Program in 5 Easy Steps
Thursday, September 19th
10:00AM PST/ 1:00PM EST

Host: Heather Cox, Co-Founder and President, Certify My Company
Learn how to establish and maintain supplier diversity programs within your company. Our host, Heather Cox will be going over these five easy steps to build your program today!
Engage top executive(s)
Recruit a savvy and knowledgeable Supplier Diversity champion.
Cleanse your spend data through an enrichment.
Update your company website to include your supplier diversity value proposition!
Engage with local and national diversity organizations.
There is a two part registration process.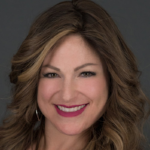 Heather Cox is a tireless advocate for diversity. She is a business executive, seminar director, public speaker and marketer whose business venture is helping to make the business world more closely resemble the real world.
Heather co-founded Certify My Company after her own frustrating exposure to the WBE certification process opened her eyes to the challenges facing small, diverse businesses. While networking with other businesswomen, she and her co-founder discovered a need for expert guidance in this area, and the company was born.
As president of CMC, Heather works with both diverse businesses and corporations. She assists diverse businesses with all aspects of certification, helps to increase their visibility in supplier markets, and connects certified businesses with the corporations eager to do business with them. Heather educates corporations about diversity practices and collaborates with managers of supplier diversity programs to help them reach their diversity goals, including a coveted seat at the Billion Dollar Roundtable.
Heather enjoys being a corporate matchmaker, facilitating relationships and the sharing of knowledge through networking events and seminars. She is an accomplished sales and operations executive with over a decade of experience, primarily with small to medium sized businesses; a natural teacher and thought leader and a motivating presence on any stage.
Heather's passion for supporting diversity in business extends beyond her roles at CMC. She currently serves on the national and regional forums for Women's Business Enterprise Council – West (WBEC-W), and has held past posts with the Women Presidents' Educational Organization (WPEO-NY), WBE-National Council, the National Association of Women Business Owners (NAWBO) and the Advisory Board for Super Bowl XLVIII.
Away from her many professional pursuits, Heather enjoys not relaxing with her husband and five small children. This former acro-gymnast, tightrope walker and juggler knows just how to balance her hectic life – with yoga, DIY projects and baking. A seasoned traveler and student of the world, Heather earned her BA in Spanish Language from the University of Texas at Austin, and still remembers most (some?) of it.
Certify My Company works with corporations to establish and maintain best-in-class diversity supplier programs.