Ticket Name
Sale Ends
Price
Quantity
How to be Successful with Your WSET Studies While Managing a Busy Schedule
Login or Join to view tickets
Event Details
Join Women of the Vine & Spirits for


a Live Chat
How to be Successful with Your WSET Studies While Managing a Busy Schedule
Hosted by Corporate Member, WSET

Tuesday, January 25
9:00AM PST / 12:00PM EST
Natalie Mirzoeff
Business Development Manager, UK
WSET

Facilitated By:
Kimberly Dupuis
Marketing Projects Manager, Americas
WSET
Join us for an open discussion on how to successfully navigate your WSET course load while balancing other roles.
So many of us are taking on course work while managing our home lives, raising our children, and working a full time job. Let's discuss motherhood, work-life balance, and how to promote success with your WSET studies.
Who Should Attend?
Previous and current WSET students
WSET Educators
Working Mothers
ALL are welcome!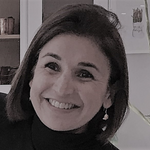 Natalie is an experienced businesswoman with 16 years-experience in customer focused sales environment and in-depth knowledge of national and international tourism. She spent eight years teaching and is passionate about wine and sustainability. Now, Natalie is working for Wine & Spirit Education Trust, managing and developing business in the UK, with a particular focus on wine tourism and the growth of the UK wine industry. She is passionate about family, wine, art, travelling and cooking.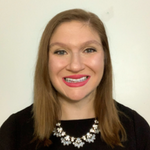 Kimberly is a highly motivated marketing strategist with experience in digital, social, and print marketing channels. She has spearheaded and planned multiple marketing campaigns and events and is result-oriented, driven by her passion to make positive change.