Ticket Name
Sale Ends
Price
Quantity
How California Wine is Leading the Way in Sustainable Winegrowing
Login or Join to view tickets
Event Details
Join Women of the Vine & Spirits for a Live Webinar:
How California Wine is Leading the Way in Sustainable Winegrowing
Thursday, July 9
1:00pm PST / 4:00pm EST
Hosted by WOTVS Corporate Member, Hope Family Wines
In this webinar we will hear from the three most significant certification organizations in California, SIP, Napa Green and CSWA. These certifiers will be in conversation with WOTVS members J. Lohr Vineyards & Wines, Opus One Winery, Jackson Family Wines, and Hope Family Wines. We will explore the objectives of sustainable winegrowing and what it means for California wine now and in the future.
We will include information and data from the Wine Institute pertaining directly to the pandemic's effect on the wine industry.
Each panel will touch on the state of the respective wineries operations, etc.
Focus on the interrelation of sustainability and the health of the planet and the people in the wine industry.
Moderator:
Stasi Seay, Director of Vineyards, Hope Family Wines
Panel 1
Allison Jordan, Executive Director, CSWA (California Sustainable Winegrowing Alliance)
Steve Lohr, CEO, J. Lohr Vineyards & Wines
Panel 2
Anna Brittain, Executive Director, Napa Green
Susan Mitchell, Facilities Manager, Opus One Winery
Panel 3
Beth Vukmanic-Lopez, SIP Certified Manager, SIP (Sustainability In Practice)
Katie Jackson, Senior Vice President, Corporate Social Responsibility, Jackson Family Wines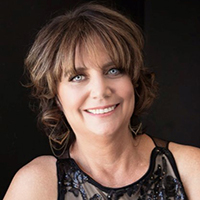 Stasi is a third generation California farmer who was literally raised in a vineyard in the Paso Robles winegrowing region. She is the Director of Vineyards for Hope Family Wines where her focus is on building great grower relationships, grape acquisitions, vineyard management, sustainable farming and certification which all contribute to wine quality improvement.
Over her 26 year career in the wine business Stasi has always been focused on sustainability and wine quality. She has been involved with the best-practices for winemaking and winegrowing on both large and small scales. Stasi's interests in sustainable farming practices began early in her career and she has been involved with the Vineyard Team in creating certifications standards and serving in many volunteer capacities, including Board Chair, over the years.
Stasi attended Cal Poly, San Luis Obispo for Agricultural Business Management and is an alumna of the California Agricultural Leadership Program. She also holds a WSET Level 2 certificate. Stasi is a life-long learner and through her wine production experiences has found a love for teaching others about wine and viticulture.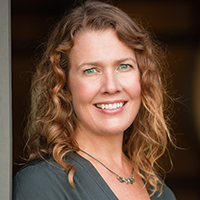 Allison Jordan is Executive Director of the California Sustainable Winegrowing Alliance and Vice President, Environmental Affairs for Wine Institute, where she is responsible for oversight of the California Sustainable Winegrowing Program and Certified California Sustainable Winegrowing. Jordan represents Wine Institute on the National Grape Research Alliance board of directors and the California Environmental Dialogue Plenary. Previously, she was a Senior Associate at SureHarvest and Vice President and Acting Executive Director of Resource Renewal Institute. Jordan holds a Master of Public Policy from the Goldman School at UC Berkeley and a Psychology B.A. from Allegheny College, and is a fellow in the German Marshall Fund's American Marshall Memorial Fellowship program. Jordan and her husband are founding partners of Giordano Bros., a San Francisco restaurant group; and have partnered with their neighbor in the Mission district, Monk's Kettle, to open a Marin location in summer 2020.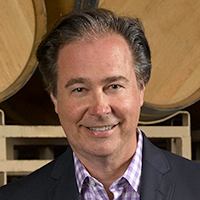 As the CEO and co-owner of J. Lohr Vineyards & Wines, Steve Lohr combines a big picture view of the wine industry with a hands-on work ethic. In this role, Steve is responsible for the overall management and strategic planning of J. Lohr Vineyards & Wines, with a particular focus on sales and finance.
At the age of 10, Steve helped his father, Jerry, plant their first vineyards in Greenfield, in the Arroyo Seco appellation of Monterey County. From that point through high school, he often spent weekends working with his father in the vineyards and learning about winegrowing, which fostered his lifelong passion for viticulture.
After graduating from Stanford University with degrees in civil engineering and economics, Steve split his time between winegrowing, and designing and building high-end custom homes on the San Francisco Peninsula. In 2003, Steve wrapped up his custom home building career to devote his full energy to J. Lohr Vineyards & Wines as the company's VP of planning & development, working alongside J. Lohr's veteran team to support and enhance all areas of the business, including finance, sales and marketing. In 2009, Steve was named EVP/COO for J. Lohr Vineyards, and for the next four years oversaw the management and development of J. Lohr's 4,000 acres of vineyards in Paso Robles, Monterey County and St. Helena. During 2013, he was promoted to CEO of J. Lohr Winery, and works locally, nationally and internationally on behalf of his family's winery and the broader wine industry.
Steve completed a three-term chairmanship of the Paso Robles Wine Country Alliance in 2009 and continues to advocate on behalf of the appellation and its 200+ wineries; in 2018, the Alliance named him its Wine Industry Person of the Year. Recognizing the importance of sustainability to a multigenerational family business, Steve chairs J. Lohr's Sustainability Committee, and sits on the Board (and was the Chairman from 2016-18) of the California Sustainable Winegrowing Alliance, which promotes the adoption of sustainable practices throughout California's vineyards and wineries. A longtime Board member of Wine Institute, he served as an officer of the organization for five years, and was its Chairman in 2017-18, bringing together the resources of 1,000 wineries and affiliated businesses to support legislative and regulatory advocacy, international market development, media relations, scientific research, and education programs that benefit the entire California wine industry.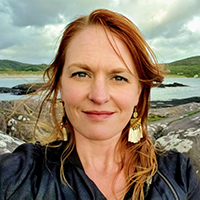 Anna has worked locally, nationally and internationally on environmental management and policy with organizations ranging from the environmental economics think tank Resources for the Future in Washington, DC to the International Union for Conservation of Nature in Hanoi, Vietnam. She has spent more than eight years working as a sustainability consultant with the wine industry, with an expertise in communications and certification standards. She has helped lead the growth of the Napa Green program for over five years, and stepped into the position of Executive Director of the now independent non-profit in fall 2019. Anna has a Master's of Environmental Science & Management from the Bren School at UC Santa Barbara and a BA in Political Science and Environmental Studies from Williams College.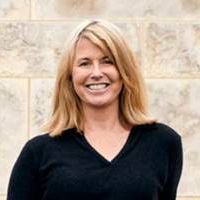 Susan began working at Opus One in 1998 in the Guest Relations Department booking Tours and Tastings. She then moved into the Finance and HR department. In 2003 she decided to take a break from work and raise her two baby boys. When her youngest went into 1st grade Susan returned to Opus One and worked in the Guest Relations Department hosting Tours for guests, she moved into Public Relations and then transitioned into the Production Department handling Packaging and supporting the Cellar and Vineyard teams. In 2018 Susan became the Facility Manager at Opus One; she worked with Anna Brittain to certify Opus One as a Napa Green Winery in September 2018.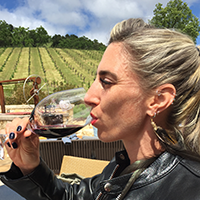 The first line of Beth's autobiography comes straight out of a 16-bar blues song: "I was born in a VW Rabbit on a freeway in Detroit." Her family moved around a bit with stops in Virginia and Northern and Southern California. Beth settled in the Central Coast and graduated from Cal Poly with a Bachelor of Science in Agribusiness, Marketing Concentration and a minor in Music. She joined the Vineyard Team in July 2009 and currently serves as Manager of SIP Certified. Two things you didn't know about Beth. First, she has been playing harp professionally since she was 16 and still does a few gigs a year. Second, she is a HIIT instructor (high intensity interval training). Her "Bethercize" videos are both awesome and intimidating. Beth and her husband share a house somewhere in San Luis Obispo with their one "foolproof" plant.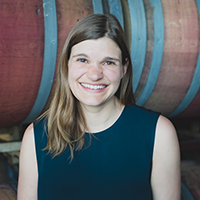 The first-born daughter of California wine pioneers Jess Jackson and Barbara Banke, founders of Jackson Family Wines, Katie Jackson is a second-generation proprietor working to keep her family-run and led business at the forefront of quality and responsible winemaking. Katie actively represents the Jackson family's belief that environmental and social sustainability are essential to a strong, long-lived family business. She plays an important role telling her family story and sharing her family's passion for wine.
Today, Katie serves as Senior Vice President of Corporate Social Responsibility, overseeing the External Affairs, Sustainability, and Community Outreach departments for Jackson Family Wines, directing the company's environmental initiatives, working on critical regulatory issues, and overseeing charitable donations for the company. Her role is equal parts responsibility and advocacy. In 2016, Katie launched the company's first Family Responsibility Report to highlight its decades-long sustainability journey and to establish 5-year goals outlining its ongoing commitment to environmental stewardship and social responsibility. Under Katie's leadership, Jackson Family Wines uses 50% less water than the wine industry average to make its wines and is the largest generator of onsite solar energy in the U.S. wine industry. Most recently, Katie oversaw the creation of a company Resiliency Plan, which involved the setting of goals in the four critical areas of Carbon, Water, Social Equity, and Land Use and Farming, to be met by 2030.
Katie and her husband, Shaun Kajiwara, lives in Sonoma County, California, with their children.