Event Details
Thank you for your interest in the Fourth Annual Women of the Vine & Spirits Global Symposium, March 12 - 14, 2018.
Join us in experiencing the most enthusiastically sought-after, first-class symposium in the industry. Because of its unique, elegant and advantageous content, abundance of take-home value and high-quality networking opportunities tickets are highly coveted and sell out fast.
The Symposium is currently Sold-Out!
Returning for its fourth year, the Global Symposium will once again be held at The Meritage Resort and Spa. The Global Symposium will kick-off on Monday, March 12, 2018 with a welcome reception from 4:30 p.m. - 7:00 p.m. and will conclude on Wednesday, March 14, 2018 with a send-off reception from 4:30 p.m. - 6:30 p.m.
Global Symposium ticket price includes: all agenda experiences listed such as breakfasts, lunches*, keynote speakers, general sessions, workshop sessions, networking events and all receptions.
Airfare, lodging, and ground transportation are not included in ticket price.
Guests are responsible for their own ground transportation while in Napa.
Guests are responsible to coordinate their own hotel reservations including hotel room cancellations.
Guest rooms are available at The Meritage Resort & Spa (the hosting hotel). Room blocks are based on a first-come, first-served basis, and therefore housing at the special negotiated rate is not guaranteed.
*Speaker Meet & Greet Lunches in the Wine Cave can be purchased at an additional price
Event Venue:

The Meritage Resort and Spa
875 Bordeaux Way, Napa, California, 94558
Phone: (855) 318-1768

View the Agenda: CLICK HERE

View the Speakers: CLICK HERE

View our Corporate Members: CLICK HERE

Dress Code: Business Casual
WOMEN OF THE VINE & SPIRITS FOURTH ANNUAL GLOBAL SYMPOSIUM GENERAL SESSION TOPICS & SPEAKERS
GENERAL SESSION
Tuesday, March 13, 2018
Meritage Ballroom
9:00 AM – 12:00 PM
Opening Remarks 9:00 AM - 9:15 AM
Deborah Brenner, Founder & President, Women of the Vine & Spirits
---
Simplifying Bias: Returning to the Basics 9:15 AM - 9:50 AM
Sarah Bettman, Talent Development Manager, Diversity and Inclusion, Constellation Brands
Unconscious Bias is the hot Diversity & Inclusion topic of our times. We take classes, read about it, but still feel stuck when it comes to managing it. In this session, we will simplify bias to help us see it in action and provide actions to interrupt it. It isn't until we understand that we all have bias and commit to bias interruption when we can, that we can begin to change our cultures.
Takeaways:
What is unconscious bias and why is important to talk about.
Finding bias in the work place through the language of stereotypes, micro-inequities, and business decisions.
How to manage bias in you and others.
---
Get Personal: How to Build an Authentic Brand 9:50 AM - 10:25 AM
David Tyreman, Brand Provocateur, World Famous Company
We are all clear about our favorite brands, but what on earth does it take to BE a favorite brand?
Get ready to experience effective 'brand myth busting.' Discover the many opportunities you have to create a kickass brand that brings results while staying authentic to who you are and what you stand for.
You'll know the right questions to ask yourself and your powerful first steps to create brand buzz… and it's easier than you think to position your brand as 'the only choice' in the mind and heart of your audience. Don't be surprised if you can't wait to start implementing David's insights right away… because before this talk is over, you'll enjoy vivid clarity about your own personal or business brand…that's right, David's keynote applies to both YOUR personal 'brand' and your BUSINESS' brand.
How cool is that? Bring an open mind, an open notepad and get ready for David to change the way you think about your brand forever!
During this Keynote you will discover:
Immediate changes you can make to engage your 'audience' and improve your 'brand' results
The mistakes 98% of people and businesses make - so that you can avoid them
How and where to D-I-F-F-E-R-E-N-T-I-A-T-E your brand from the rest
What it means to be 'An Ambassador' for your brand
---
Impact of Women of the Vine & Spirits 10:45 AM - 11:00 AM
Deborah Brenner, Founder & CEO, Women of the Vine & Spirits
---
A Conversation with Barbara Banke 11:00 AM - 11:35 AM
One of the wine industry's top executives and innovators, Jackson Family Wines Chairman & Proprietor Barbara R. Banke has spent the last two decades leading the company she co-founded with her late husband, wine icon Jess Jackson, while building and expanding some of the most beloved wineries in the nation.
Interviewed by: Virginie Boone, Contributing Editor, Wine Enthusiast
---
Women of the Vine & Spirits Foundation 11:35 AM - 12:00 PM
Deborah Brenner, Founder & CEO, Women of the Vine & Spirits

GENERAL SESSION
Wednesday, March 14, 2018
Meritage Ballroom
1:30 PM – 4:30 PM
Opening Remarks Day Two 1:30 PM - 1:40 PM
Deborah Brenner, Founder & President, Women of the Vine & Spirits
---
Beyond Buzzwords & Numbers: Maximizing Consumer Data and Insights by Understanding Real Behaviors and Emotions 1:40 PM - 2:15 PM
Jennifer Jo Wiseman, Vice President of Consumer and Product Insights & Development, E. & J. Gallo Winery
In our industry, we often rush to get in front of social changes, trends or predictions about Millennials, Gen Z or other groups, relying on the rivers of information and data that engulf us. But it is far too easy to be misled by small patterns—whether real or imagined—when you don't understand them in human terms. Unless you truly flush out the human side of that data, and unless you understand the behavior of real, regular people, all that information will not only be useless to your business, it can lead you in the wrong direction.
Takeaways:
We are bombarded by facts and figures in this age of big data. It is essential for your business to translate multi-source data into meaningful implications.
Don't confuse data points with real insights. Remember that behind the data are real humans. When we understand them in deeper ways and understand the patterns of their total lives—not just wine drinking habits or age—we gain powerful insights to drive our businesses.
Global trends can have a range of implications depending on different consumer group behavior or on individual countries.
Age or generation is simply a number. Attitudes, values, beliefs and behavior are more useful insights to understand the needs of our consumers and shoppers.
---
Setting Goals: The Key to Success 2:15 PM - 2:50 PM
Moderator:
Rebecca Hopkins, Founder & CEO, A Balanced Glass
Panelists:
Dr. Laura Catena, Founder, Catena Institute of Wine
Roberta Corra, Managing Director, Gruppo Italiano Vini
Jan Jones Blackhurst, Executive VP of Public Policy & Corporate Responsibility, Caesars Entertainment
Why are setting goals so important? Hear from leading ladies in the alcohol beverage industry how they have achieved success in their careers from setting goals and analyzing results. Learning first hand experiences from this group of influencers will motivate you to set your own goals, setting yourself up for massive growth and success.
---
Be Fierce: Stop Harassment & Take Your Power Back 3:05 PM - 4:10 PM
Gretchen Carlson, Star News Anchor, Journalist, Author, and Former Miss America
Gretchen Carlson will speak on topics from her new book, Be Fierce: Stop Harassment and Take Your Power Back. Her book gives a voice to women around the world who have been silenced by harassment and intimidation, inspiring them to reclaim their power against injustice.
Gretchen Carlson is one of the nation's most successful and recognized news anchors and a tireless advocate for workplace equality and the empowerment of women. Gretchen has been named one of TIME magazine's 100 most influential people in the world for 2017. She's also graced the cover of TIME and Good Housekeeping magazines and is a marquee columnist for TIME's Motto. Since making the decision to speak up against sexual harassment, she sparked an international conversation about the pervasiveness of the issue and in doing so discovered every woman has a story.
---
Closing Remarks 4:10 PM - 4:30 PM
Deborah Brenner, Founder & President, Women of the Vine & Spirits
WOMEN OF THE VINE & SPIRITS FOURTH ANNUAL GLOBAL SYMPOSIUM WORKSHOP SESSION TOPICS & SPEAKERS
WORKSHOP SESSIONS
Tuesday, March 13, 2018
Collection A
2:45 PM – 3:30 PM
The Art of Negotiation
Moderator:
Michelle Hodges, State Sales Manager at Ste. Michelle Wine Estate
Panelists:
Barkley J. Stuart, Executive Vice President, Director, Government Affairs, Southern Glazer's Wine & Spirits
Katherine Wojcik, CS, CSW, Director, Beverage Programs, Kimpton Hotels & Restaurants
Kirsty Cringan, CFO, Trinchero Family Estates
Melissa Linehan, General Manager Continental Division, Spirits, Pernod Ricard USA
Every day we encounter the need for various levels of negotiation in our lives, both personal and business. Arriving at a resolution on a tough issue sometimes feels like an impossible task. The path may be fraught with internal and external roadblocks, perhaps a misalignment of expectations or even conflicting personalities. This workshop will help you break apart the steps in the negotiation process and learn ideas to develop a personal approach to successful negotiations.
Michelle Hodges, State Sales Manager at Ste. Michelle Wine Estate, will be joined by seasoned representatives from distribution and the wine trade as they share practical advice on developing and honing your negotiation skills.
Takeaways:
Learn how developing strong listening skills can set the stage
Target negotiations as a "win-win" for both sides in building overall business
Explore turning a "no" answer into a "yes" with the help of compromise
Discuss approaches to dealing across different personalities and/or genders
Review the importance of clarifying each participant's "needs, wants & must haves"
Discuss the role of time, data and passion
---
De-mystifying Control States
Nicole Brassard-Jordan, Division Director, Marketing, Merchandising and Warehousing, NH Liquor Commission
Following the repeal of prohibition, states had the opportunity to assume control over the sale and distribution of alcohol. Today 17 control states and jurisdictions remain, each with their own unique sales models and regulatory structure. Despite generating billions in annual revenue, many brands are unfamiliar with how these states operate and unclear how to introduce their products.
With 80 NH Liquor & Wine Outlet locations serving 11 million customers and generating nearly $700 million in annual revenue, New Hampshire is recognized as one of the most progressive and profitable of these control states.
Nicole Brassard Jordan, a 30-year industry veteran and the director of sales, marketing, merchandising, and warehousing for the New Hampshire Liquor Commission will provide a crash course of the control state model, provide insight into New Hampshire's innovative operations and share why the Granite State has received praise from media outlets like the New York Times, Washington Post, Food & Wine and StateWays Magazine and is a favorite destination for wine and spirits icons like Michael Mondavi and Tito Beveridge.
---
Gender Parity
Jan Jones Blackhurst, Executive VP of Public Policy & Corporate Responsibility, Caesars Entertainment
Caesars Entertainment has committed to achieving Gender Equality in management by 2025. Caesars is undertaking a number of initiatives focused on enhancing the Company's commitment to creating an environment in which all employees are treated fairly and are part of a company that values them and their contribution to this organization. Among the new initiatives Caesars will be implementing is the creation of the Equality Council – a Taskforce including employees and external experts, implementing unconscious bias-training across all management teams and conducting surveys broadly across the company about diversity and inclusion.
Jan Jones Blackhurst shares her insight and experience in how to achieve gender parity in your own company, and what it could mean for the success of your organization.
---
Collection B
3:45 PM – 4:30 PM
I'll Have What She's Having: Challenges and Opportunities in the Marketing of Spirits to Women
Dr. Nicola Nice, Founding Partner, THINK Conservatory / CEO, Pomp & Whimsy
For many years, women have been left out of the cultural conversation on spirits. With few spirits brands actively geared towards the female consumer, the female drinking population has been drastically underserved relative to their participation in the category. Yet, as drinking culture has changed dramatically over the last 20 years, women have become a key driver in the growth and trends of spirits. This workshop explores the social, cultural and historical antecedents to women's perceived image as consumers of spirits, and re-examines the impact that women have had on the cocktail revolution through her role as chief event planner of the home. Finally, we will pose the question: how do we successfully market an aspirational spirits brand to women in a category that has been so historically dominated by masculine norms and values? And how can understanding the way women taste and the occasionality of her spirits and cocktail consumption, help us to craft a uniquely female brand experience that has resonance, differentiation and longevity in the category today?
---
Effective Organizational Structure: 3 Steps to Building a Successful Women's Initiative Program
Marlene Gordon, Vice President, General Counsel, Bacardi North America Corporation
A successful Women's Initiative Program is not created overnight, it takes vision, mission, strategy, buy-in, funding, and structure. Marlene will walk attendees through best practices and tools for starting and maintaining a program, identifying the various elements and steps to achieve a successful Women's Initiative Program.
From this workshop you will learn to identify your:
Vision & Mission
Key Stakeholders
Organizational Structure

Advisory Committee
Steering Committee
Working Committees
Succession Planning
Governance
---
Mentors, Advocates and Sponsors: Break Through Barriers in Your Career by Leveraging Your Network
Moderator:
Amy Lund, Vice President of Marketing Communication and Brand Activation for the Spirits BU, E. & J. Gallo Winery
Panelists:
Rick Gillis, President, Young's Market Company
Desire' Hunter, Director of National Accounts West, Brown-Forman Corporation
Mary Masters, Vice President - General Manager New England, The Winebow Group
Susan Caudry, Estate Director, Domaine Chandon
Mentors, advocates and sponsors serve different purposes, but their end goal is the same: to support you in achieving your goals. Hear from industry influencers their experiences navigating their careers, tips on how to overcome your barriers and achieve those breakthrough moments, how their mentor/advocate/sponsor supported them and influenced decision makers, and how yours can do the same for you.

WORKSHOP SESSIONS
Wednesday, March 14, 2018
Collection C
9:00 AM – 9:45 AM
Inspire Rather than Sell: How to Create a Kickass Brand
David Tyreman, Brand Provocateur, World Famous Company
Once inspired, you'll discover there are literally masses of people just waiting to do business with you! This workshop shows you how to use your own personal or business brand to inspire prospective clients to take action NOW!
Finally, discover exactly how to create a kickass brand that adds value to your bottom line, whether it's 'a personal brand' or a 'business brand'... regardless of how big or small your organization happens to be! This workshop is guaranteed to provide you with instantly accessible, ready-to-use, take-home pure gold you can start using right away!
During this workshop, you'll:
Discover what 'really, truly' differentiates your brand from all others
Define your own brand 'success' strategy
Dare to sit in the 'Brand Hot Seat' for 1-on-1 feedback
Recognize where your brand is boring, invisible or even repelling customers
Embrace 'irresistible' branding that grabs your customers' imagination
---
On-Premise Sales Strategies to Maximize Opportunities for Success
Moderator:
Rebecca Jensen Running, General Manager, Santo LLC
Panelists:
Ashley Ceraolo, Senior Vice President Marketing, California Pizza Kitchen
Gwen Chappell, Director of Strategic Sourcing, Global Procurement, MGM Resorts International
Kelly Hendriksen, Senior Manager Brand Development, Ruth's Hospitality Group INC
Tracy Redmond, Bar & Beverage Senior Manager, Applebee's Services, Inc.
Hear tips from experts in the alcohol beverage industry on how to effectively increase your opportunities for success with on-premise accounts.
---
Collection D
10:00 AM – 10:45 AM
How to Leverage Gender Diversity for Team Success
Jeffery Tobias Halter, President, YWomen
This interactive workshop focuses on strategies that will enable your teams to be more creative, reach decisions faster, communicate more effectively and help to manage, rather than ignore the most significant dynamic present in every meeting – GENDER!
In this hands-on session, participants will:
Understand that men and women think, act and work differently and how to leverage these unique dynamics
Explore how gender dynamics impact problem solving, team effectiveness, communication and personal work styles
Leave with a full engagement tool, The EVOLVED Leader Tool, that can be used immediately to increase team effectiveness
---
Off-Premise Sales Strategies to Maximize Opportunities for Success
Moderator:
Tom Swift, VP of Customer Marketing, Bacardi North America
Panelists:
Annette Alvarez-Peters, DipWSET, CWE, Asst. Vice President/GMM, Beverage Alcohol, Costco Wholesale
Mark Merrion, Executive Vice President of Sales, Delicato Family Vineyards
Amanda Batchelet, Director of Category Management for Spirits, Total Wine & More
Dan Heller, Executive Vice President of Sales, Ste. Michelle Wine Estates
Hear tips from experts in the alcohol beverage industry on how to effectively increase your opportunities for success with off-premise accounts, how to make the best presentations, tips for being prepared, what works and what doesn't, the do's and don'ts of leaving samples, and next steps.
We recommend that you arrive the night of Sunday, March 11 to take advantage of Monday's Welcome Activities beginning at 11:00 AM on March 12, and depart anytime on Thursday, March 15th.
Attendees are responsible for booking their own transportation to and from the Symposium.
San Francisco International Airport - SFO
Airport Phone: +1 650 821 8211
Evans Airport Service; fee: $45 USD (one way) - reservation required
http://evanstransportation.com/rates_scheduled_airporter.php
Estimated taxi fare: $150 USD (one way)
---
Oakland International Airport - OAK
Airport Phone: +1 510 563 3300
Evans Shuttle Service; fee: $45 USD (one way) - reservation required
http://evanstransportation.com/rates_scheduled_airporter.php
Estimated taxi fare: $150 USD (one way)
---
Sacramento International Airport - SMF
Airport Phone: +1 916 929 5411
Estimated taxi fare: $200 USD (one way)
---
Getting Around Napa Valley:
Napa Red Cab - (707) 257-3222
Napa Valley Cab - (707) 257-6444
Yellow Cab of Napa - (707) 226-3731
Uber - http://ubernapa.com/
Napa Valley Tours and Transportation: http://www.nvtt.net/ondemand/
Wingz - https://www.wingz.me/
Royal Coach - http://www.royalcoachlimousine.com/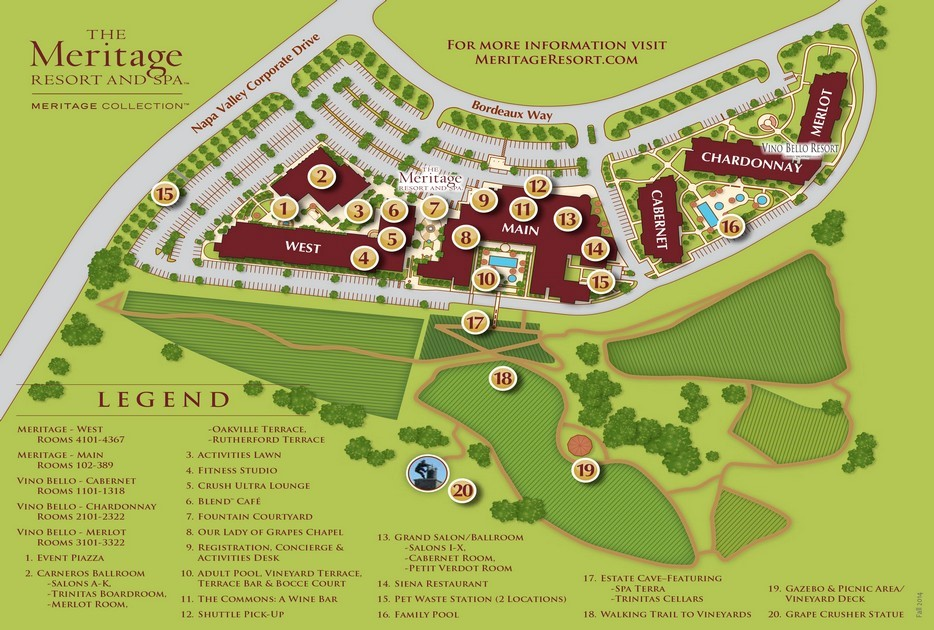 Cancellation Policies:
We understand schedules change and you may find you are not able to join us in Napa after all. No refunds of any kind will be made. However, you may transfer your registration to another eligible party. Any Attendee transferring a registration to another party is responsible for any and all financial arrangements involved in the transfer of the registration. The original registrant will be responsible for modifying their registration to acknowledge the new registrant. You may do so directly on the registration system. All transfers must be completed by February 23, 2018. No refunds, in full or portion thereof, will be given for "no-shows", late arrivals or early departures. Attendees are expected to behave professionally and drink responsibly. Women of the Vine & Spirits reserves the right to revoke attendance to any participant at any time for any reason.
Name badges will be printed on February 28th, so no name changes or transfers can occur after the above stated cut-off of February 23, 2018. This deadline will be strictly upheld for the March 2018 Symposium.
Performance:
Women of the Vine & Spirits accepts no responsibility for loses or additional expenses due to delays or changes in flights or other services. In the event of weather, sickness, strikes, war, acts of terrorism, theft, quarantine, fire, acts of God or without limit other causes, Women of the Vine & Spirits reserves the right to wirthdrawl any portion of this event, substitute venues and to make such alterations as may be found desirable for the convenience of the parties and the carrying out of the Symposium up to and including the full cancellation of the event if deemed necessary, based on the instances listed above, or any others that may arise which are beyond the control of Women of the Vine & Spirits. In such cases, no refunds will be given. Every attempt will be made to reschedule rather than cancel.
Hotel Rooms: Guests are responsible to call the hotel(s) directly to cancel/change their room reservations.
Payment Information:
The Fourth Annual Women of the Vine & Spirits Global Symposium accepts all payments via American Express, MasterCard and Visa through the website and the charge will appear as "Women of the Vine & Spirits or Trellis Concepts LLC" on your credit card receipt.
For all symposium registration inquiries, please email Diane Smith at Diane@womenofthevine.com.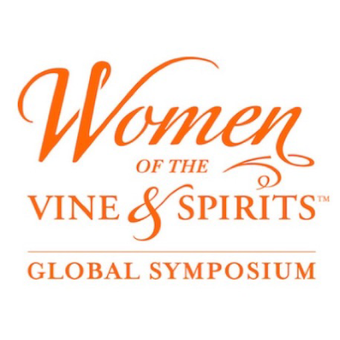 Meritage Resort and Spa, Napa, CA