Event Details
Join Women of the Vine & Spirits
for a live webinar:
Double Digit Growth: What Are Organic and Biodynamic Wines? And What's Driving the Sector's Expanding Sales?
Thursday, October 18
1:00 p.m. PST / 4:00 p.m. EST
We are excited to present the following information on:
A clear introduction to organic and biodynamic wines and brands
A business case overview of organic - i.e. brands, volume, growth
Individual perspectives from organic and biodynamic vintners
Highlights of one cutting edge supermarket chain's bold all organic pilot
Moderated By:
Pam Strayer, organic and biodynamic wine expert, writer and consultant
Agenda:
1. An Introduction - Pam Strayer
2. Discussion - History and Overview
Bob Blue, Director of Winemaking, Fetzer, and founding winemaker at Bonterra Organic Vineyards
Monty Waldin, international organic and Biodynamic wine expert, Decanter lead judge for Tuscany, and author of numerous books - Biodynamic Wine is the latest
3. Producer Stories - Women of the Vine & Spirits Members
Anne Bousquet, President, Domaine Bousquet (the leading organic import from Argentina)
Kristin Marchesi, President, Montinore Estate (the largest Biodynamic producer in U.S., from the Willamette Valley)
4. Retailer View - New Frontiers
Jeff Cameron, Wine & Beer Category Manager, Natural Grocers, a 150-store natural foods grocery chain launching wine departments of 100% certified organic or Biodynamic wines
Organizers:
Pam Strayer, organic and biodynamic wine expert, writer and consultant, Organic Wine Insider
Tim Widnes, wine and beer buyer, Whole Foods Market
Free for Members, $10 for Non-Members. There is a two part process to registration. Recorded version of this webinar will be available to members only.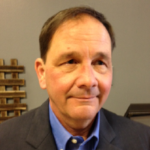 Tim Widnes has been in the beverage alcohol industry for forty years, and is currently with Whole Foods Market where he is a wine and beer buyer. Tim's interest in the organic and Biodynamic wine segment has grown significantly in the last several years, having worked with Mountain Peoples organic wine distributing prior to Whole Foods.
Tim has been involved with Women of the Vine & Spirits since its inception and believes the organization to be of great importance to the future of the wine and spirits trade the world over.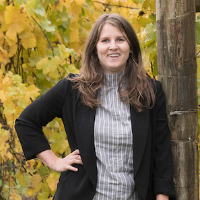 Kristin Marchesi is President of Montinore Estate, a 200-acre Biodynamic® vineyard and winery in the northern Willamette Valley and currently the largest producer of certified estate wines made from Biodynamic® grapes in the country.
Kristin grew up on her family's winery on the East Coast where she worked in the vineyards and in the winery after school and during holiday breaks. She earned her degree from Portland State University while honing her culinary skills working at restaurants and as a private chef on both coasts. After permanently settling in Oregon, Kristin managed marketing and sales for several Portland-area businesses and restaurants.
In 2006, she joined the Montinore Estate team, working alongside her father, Rudy Marchesi, to help revitalize the brand. Kristin managed marketing and sales including overseeing 44 domestic wholesale markets and also opened the international export market, which now reaches 10 countries in Canada, Europe, Asia and the Virgin Islands.
Closer to home, Kristin worked to promote tourism during her two-term presidency of North Willamette Vintners, and helped earn grant funds that successfully launched programs to increase tourism and sales for the region's wineries. During her three terms on the Board of Directors for the Willamette Valley Wineries Association, Kristin chaired the marketing committee, producing the successful trade and consumer tasting "Pinot in the City," which still tours the country twice annually. Kristin also shares her expertise with Oregon Pinot Camp, and served as past President of the International Pinot Noir Celebration.
Kristin lives in Portland with her husband, two young children and an Aussie-Poo named Hazel. She enjoys the local culinary scene and when not at work can often be found exploring the great outdoors.K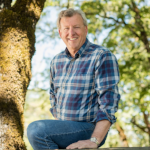 Bob Blue, Director of Winemaking, Fetzer, and founding winemaker at Bonterra Organic Vineyards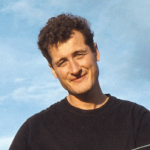 Monty Waldin was the first writer to specialize in organic and Biodynamic wine.
His latest book Biodynamic Wine (2016, Infinite Ideas), fully illustrated and clearly written with none of the usual biodynamic mumbo jumbo, it aims to provide professional wine-growers, wine merchants, students on sommelier, WSET or Master of Wine education programs and wine lovers to understand Biodynamic winegrowing and winemaking, its theories and practical realities, and its pros and its cons.
When Monty worked in Bordeaux in his teens, he first encountered the term "terroir-driven," yet it was clear Bordeaux's winegrowing and winemaking practices were overly reliant on often needless and environmentally damaging intervention that diminished, rather than enhanced the terroir.
Monty's first book, The Organic Wine Guide, was written in 1998 whilst working for California's organic and Biodynamic pioneers - the Fetzer family - on their Home Ranch in Redwood Valley, Mendocino County.
When he returned home to England, his book had won Britain's Wine Guide of the Year.
Further hands on experiences, this time winemaking in Chile, helped shape Monty's next book, Wines of South America (2003), which won America's prestigious James Beard Award.
In 2007 Monty moved to Roussillon in France to film Château Monty, the first observational TV documentary on Biodynamic winegrowing as he made 6,000 bottles of red wine from Carignan grapes. In 2014 he was filmed again, this time making Monty's Pet Nat, England's first Pétillant Natural fizz from Biodynamic Chardonnay grapes grown by Albury Vineyard in Surrey near London.
Monty writes the entries on Biodynamic, organic, and natural wine for Jancis Robinson MW & Julia Harding MW's Oxford Companion to Wine.
His book on Biodynamic Gardening (Dorling Kindersley, 2015) was called "a new step forward for biodynamics" by the global centre for biodynamic research, the Goetheanum in Switzerland.
Monty is Decanter's World Wine Awards head tasting judge for Tuscany, where his Italian partner Silvana and their son, Arthur, live. His photography has featured in leading international wine magazines and in Hugh Johnson's Pocket Wine Guide. His other books on wine include Monty Waldin's Best Biodynamic Wines (Floris, 2013), and wine travel guides on Bordeaux (2005) and Tuscany (2006).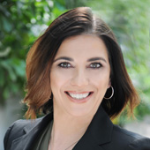 Anne Bousquet, CEO, Partner & Co-founder, Domaine Bousquet winery and WISD LLC was born and raised in Carcassonne, France, Anne received her Bachelor degree in Economics from University of Toulouse, France. She then moved to the US where she continued her education and received her Master's in Applied Economics from Saint Cloud State University, Minnesota.
Soon after, she began working as an Economist at RISI in Boston and then Brussels overseeing and managing the World Paper Packaging Service. In 2008, Anne joined Domaine Bousquet as a Chief Financial Officer, Partner and Co-founder, where amongst many responsibilities, led the company's strategic and financial planning.
Today Anne leads the company's global expansion strategy in North America, South America and Europe as the Chief Executive Officer of Domaine Bousquet and of its US importing company, WISD LLC. She also graduated in July 2016 from Miami's FIU Executive MBA program.
Pam is a writer and consultant focused exclusively on wines from organic and Biodynamic vines. Her latest article "Green Wine: Where Are We Now" appears in the Oct. issue of Beverage Media.

In 2018, she was the Conference Program Director for the Demeter USA's first International Biodynamic Wine Conference held in San Francisco. It was the largest gathering of Biodynamic wine professionals in the world, with 47 wineries participating from 6 countries.

Described by Alder Yarrow (of Jancis Robinson.com) as "the go to person on organic and Biodynamic wines," she has been featured on Carol Grieves podcast series Food Integrity Now, speaking about organic and Biodynamic wines, and her apps were featured (on Earth Day) in the Los Angeles Times. She also has an online blog.

She is the author and publisher of seven (formerly available) apps (Organically Napa, Organically Sonoma, Biodynamic Wine Finder) as well as forthcoming new web sites and books for the wine industry and consumers. She has also written on organic and Biodynamic wines for Beverage Media Group (a wine merchant publication), and Wines & Vines, the leading magazine for the wine industry, as well as for Wine Enthusiast, reaching a wide consumer audience.

Pam holds a certificate in wine studies from U. C. Berkeley Extension and has studied wine at U.C. Davis and the North American Sommelier Association.

As an environmental journalist with an extensive health journalist background, she also writes about pesticides, including glyphosate, and covered the federal district court hearings on glyphosate (that preceded landmark trials on Roundup and cancer). Her work has been featured in Civil Eats and PRI.

Pam has also moderated events for Demeter USA for both the general public and industry audiences in California and Oregon. In 2017, she was a guest lecturer at Santa Rosa Community College in Sonoma County in California; in 2018, she gave a guest lecture at Sonoma State University's Wine Business Institute on organic and Biodynamic vines and wines.

Her latest industry articles focus on business opportunities for wineries to expand into the growing organic and Biodynamic marketplaces. She is launching a new newsletter about organic and Biodynamic wines this fall called Organic Wine Insider.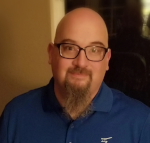 Jeff Cameron is the Category Manager for Wine & Craft Beer at Natural Grocers, a grocery chain dedicated to Nutrition Education and Affordable Health that covers more than 140 stores across 19 states. Jeff was raised in a small farming town outside of Seattle and after graduating from the University of Washington with a degree in history, began a career in retail sales, management, and purchasing. In over 20 years at a variety of industries, he has held roles as diverse as the first Consumer Electronics buyer hired at Amazon.com, book industry retail management, including both opening and closing multiple Borders Book stores, as well as grocery and alcohol sales and management in the Denver/Boulder metro area.
Though arriving only recently, Jeff feels an affinity for wine and beer, approaching wine retail as an opportunity to educate customers and store staff on the variety and bounty of well-produced, locally available organic wine. A bottle of wine, a producer or an importer all have a story to share and it is a retailer's focus to pass along that story, along with a little education and an encouragement to consider both your own and the environment's health with every purchase.
Since 2017 Jeff has led the drive to add organic wine to the mix at several Natural Grocers stores, following the company philosophy of exclusively focusing on Organic and Biodynamic wines. He currently supports 8 stores in two states and with more openings in the future.
Having lived in Colorado for almost 20 years, Jeff and his family enjoy the outdoors, travel, books, and visiting wineries and breweries whenever possible.