Ticket Name
Sale Ends
Price
Quantity
DE&I Leadership Series: Breaking Barriers - CM/UC Only
Login or Join to view tickets
Event Details
Events reserved for Corporate and University/College Memberships focus on topics specific to supporting organizations looking to elevate their diversity, equity and inclusion (DE&I) initiatives and protocols and expanding business development and innovation (BD&I) best practices. If you are interested in learning more about our Corporate and University/College Memberships, email nicole@womenofthevine.com
Join Women of the Vine & Spirits for a DE&I Leadership Series
Breaking Barriers
Wednesday, September 20
10:00 AM PST / 1:00 PM EST
Carlos Butler-Vale
VP, Diversity, Equity & Inclusion
Constellation Brands

Jackie Summers
President & CEO
Sorel Liqueur & JackfromBrooklyn

Facilitated by
Deborah Brenner
CEO & Founder
Women of the Vine & Spirits
WOTVS Corporate Members will hear from senior male executives Carlos Butler-Vale, Vice President of Diversity, Equity and Inclusion at Constellation Brands and Jackie Summers, CEO & President of Sorel Liqueur & JackfromBrooklyn on why they are committed to DE&I and what we can all be doing to break barriers and create a culture of inclusivity in our communities and companies.
These unscripted live chats will dig into the topic through authentic conversation about why DE&I is important to them, who has influenced them along their life and career path, and their vision for the future of the alcohol beverage industry. You will get the unique opportunity to get to know these senior executives, beyond their titles
Facilitated by Deborah Brenner, Founder & CEO of WOTVS, attendees can expect frank questions, honest answers and real-life lessons on how these senior male executives commit to taking action as an individual, a community member and a corporate leader.
Who Should Attend:
Company Owners, Executives and Family Members, DE&I Professionals, HR and Talent Professionals, ERG and BRG Leaders and Members, Male Members to learn from these senior leaders how to be an effective ally, and anyone interested in learning more about how other companies are engaging in a more inclusive industry.
Once you register you will receive an email with the link to access the session. If you need further assistance please Contact Nicole Anderson, Senior Manager, Corporate Member Relations, Women of the Vine & Spirits.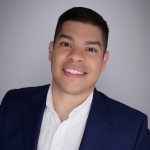 Carlos is a business-minded, nationally recognized leader who understands the demands companies face in balancing the need to drive industry-leading financial and operational performance while working to create and foster best-in-class teams and a winning inclusive culture that allows diverse perspectives to thrive and play a critical role in maximizing results. In his role as VP of DE&I, Carlos collaborates with and supports leaders across Constellation Brands, Inc. to accelerate the adoption and execution of its evolved DE&I strategy in alignment with the company's vision and strategic priorities. Carlos joined Constellation Brands from McDonald's where, as Global Director of Diversity, Equity & Inclusion, he led a cross-functional team responsible for the creation and development of the company's global DE&I strategy. He also developed the strategy and governance structure for the company's employee resource groups, and provided support to McDonald's corporate employees, franchisees, suppliers, customers, and communities across the globe.
Carlos is active in the DE&I community and serves on several industry-leading organizations and resides in the Greater Chicagoland area.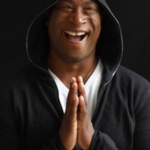 Jackie Summers is a James Beard Finalist, seasoned public speaker, and serial entrepreneur. Summers is the founder of JackFromBrooklyn Inc. and the creator of the award-winning Sorel Liqueur.

His accolades include:
Being named among the inaugural "Drink Innovators of the Year by Food & Wine Magazine
Being named among the inaugural "Wine Enthusiast Future 40"
Being ranked among the world's "100 Most Influential Bar Industry Figures" by Drinks International Magazine (2019, 2020, 2021, 2022)
Being named to the 50 Most Influential People In Brooklyn Food (Brooklyn Magazine, 2015)
Being named to the Imbibe 75 (2021)
Being named the 2019 Award winner for "Best Food Essay" by the Association of Food Journalists

Jackie has written for everyone from the James Beard Foundation to Plate, Wine Enthusiast, VinePair, Epicurious, Delish, and Edible Brooklyn.

He was honored to serve as a judge for the James Beard Awards (2018, 2022), a judge for the 2019 Bombay Sapphire "Most Imaginative Bartender" competition, the 2019 Patron Perfectionists competition, and a judge for the American Craft Spirits Association Awards (2017, 2018, & 2019, 2022), a judge for the San Francisco World Spirits Competition (2021, 2022), and the New York International Wine & Spirits Competition. He recently finished a 3-year term as an inaugural co-chair of the Education Committee for the Tales of the Cocktail Foundation, and a member of the Education Committee for Bar Convent Brooklyn.

Summers mission is to tell stories of marginalized peoples in their own voices.